Farm Fresh Egg Brizza
What is a "brizza" you may ask? It's a pizza using bread as a crust.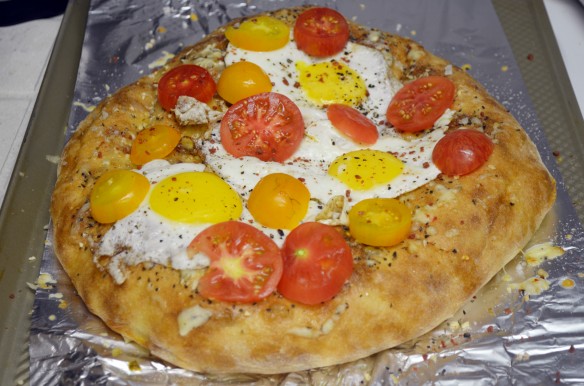 While out exploring we decided to stop by a bakery we randomly found on Yelp near Griffith Park that got really good reviews. We were looking for a way to use our farm-fresh eggs from the farmer's market before they weren't so farm-fresh anymore. We thought we were going to make avocado and fried egg sandwiches on crusty bread, but instead we stumbled upon an Armenian bakery that served traditional Armenian and Georgian breads. We didn't know the difference, so we ended up with Georgian bread (it was there recommendation). Honestly, we should have bought both because they were only $1.5o a piece for a huge, fluffy pita-esque bread.
We rubbed some olive oil and herbs on the bread along with spicy smoked cheddar cheese we also got from the farmer's market and baked it for a few minutes until the bread was warm and the cheese was melted. Then we added some fresh mini heirloom tomatoes (so cute) and perfectly cooked sunny-side up eggs to the top along with a sprinkling of our fancy sea salts I got for Christmas.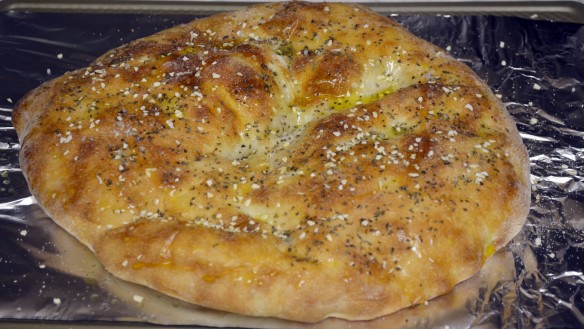 You can surely bet that next time we are driving through Little Armenia, we'll be stopping back at that little unmarked bakery for more bread and more brizzas!