Individual Key Lime Pies
These are the last dessert to be produced from my Bellevue kitchen— the place where this blog and my true love of cooking and baking began. I was just starting to bake when we left Houston, but given my free time once we moved, my passion really blossomed. So while I am excited to be living in a new place, I am also feeling nostalgic for Washington. I'm not going to lie, it was a weirdly sad and slightly emotional moment turning off that oven for the last time... so many of our favorite and delicious desserts were created in it. But here's to hoping there are many more delectable desserts coming out of the new kitchen in sunny, gorgeous California!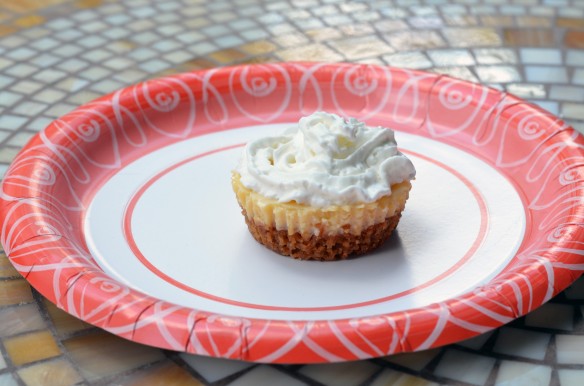 I baked these the day before all of our stuff ended up in boxes to take to a Bunco party we were attending a few days later. I wanted a dessert that would last in the fridge for a couple of days and would be good finger food to eat while playing. Key lime pies seemed to fit the bill. I combined a recipe I found on All Recipes since it would use my cans of sweetened condensed milk, but I substituted yogurt for the sour cream, added in some egg yolks since I know that is a requirement of key lime pie, and made my own graham cracker crust. I thought about making bars at first, but I thought baking them into individual pies was more fun (and very easily done in a muffin pan).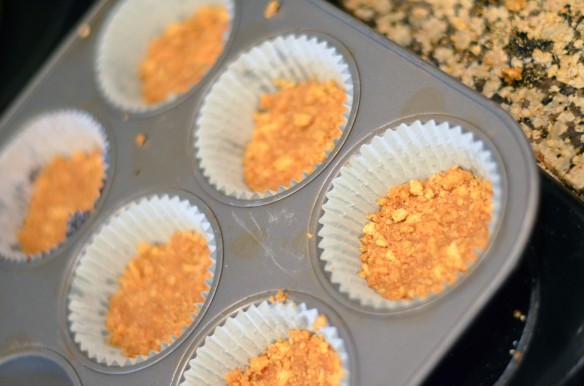 Key lime pie tastes like a tropical vacation in your mouth with an almost cheesecake-like texture— a big hit at the party topped with whipped cream. And while we may not be living in the tropics by moving to California, at least we are really close to the beach now!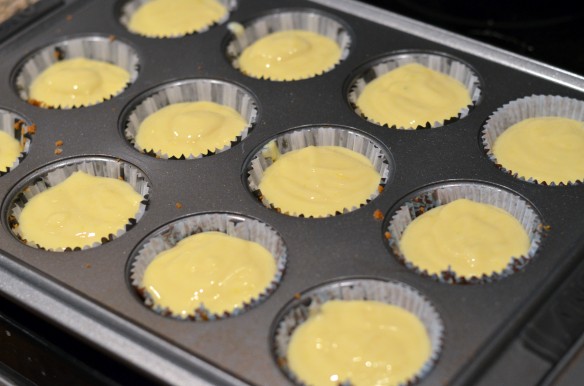 Individual Key Lime Pies
yields 18 mini pies
1/2 cup unsalted butter, melted
1 2/3 cup graham cracker crumbs (about 9 5 1/2"x2" sheets graham cracker sheets)
1/4 cup sugar
4 large egg yolks
2 14-ounce cans sweetened condensed milk (2 1/2 cups)
3/4 cup key lime juice
1/2 cup vanilla yogurt (I used fat-free)
Preheat the oven to 350°.
Line two muffin tins with paper liners.
Combine the melted butter, graham cracker crumbs, and sugar in a medium sized bowl.
Press the graham cracker mixture firmly into each of the liners.
Bake for 9-10 minutes. Allow to cool for 10 minutes before filling.
Combine the egg yolks, sweetened condensed milk, key lime juice, and yogurt in a medium sized bowl to create the filling, mixing until completely smooth.
Cover graham cracker crusts with filling almost to the tops of the liners.
Bake for 12-14 minutes, or until the filling looks set, but do not allow to brown.
Allow pies to cool completely. Top with whipped cream if desired.
adapted from All Recipes