Pizzeria Mozza
Pizzeria Mozza is a hotspot pizza joint in Hollywood that serves unique pizzas with charred, crispy crust. This restaurant by Mario Batali, Joe Bastianich, and Nancy Silverton, head of La Brea bakery serves delicious, upscale pizzas (and is apparently a good place to look for celebrities when visiting Los Angeles). It was so popular when it opened that it was nearly impossible to get a reservation, and to this day it remains pretty packed.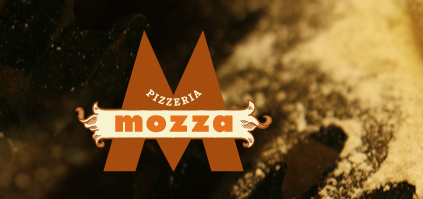 And boy do they pack you in. You are packed into the place like sardines, which appears to be a trend we've noticed in LA. It's all about the money, and I guess if you can fill up all of the tables, why not? Being packed in made for a loud dining experience, so if you want a quiet date night, this would not be the place to go. There is a fancy (i.e. more expensive) restaurant by the same people right next door that I imagine might have that sort of ambiance. We could have participated in the conversation of the people sitting next to us because we literally could hear every word they were speaking. But with the right mindset, it actually makes for a fun dining experience.
Pizzeria Mozza has a great Italian wine list. I can't remember what we ordered specifically, but we were very happy with the bottle, plus the price seemed pretty reasonable. Also the wine label was in Italian, which definitely inspires at least some confidence in the quality of the Italian restaurant.
For an appetizer we ordered the fried squash blossoms stuffed with fresh ricotta— the Italian version of a jalapeno popper. We really enjoyed them; however they were pretty small and you only got three of them for the price. I also feel that maybe they could have used a dipping sauce of sorts? I'm not exactly sure what, but I personally think there's some room for improvement for the squash blossoms.
But let's be honest, the real reason we were at the restaurant was to try to the pizza. I thought the crust was great, and I'm not really one for crispy crusts. We got a classic margherita, and while it was basic, it was also delicious. We also ordered the gorgonzola dolce, fingerling potato, raddichio, and rosemary. Honestly the flavor wasn't quite what we expected with the raddichio being more bitter than we were thinking it would be, but it was still great. Next time we'd probably order different pizzas because there were so many interesting sounding ones to try; it was quite the lengthy menu. We debated getting one with fennel sausage and a variety of cured meats, which I'm sure is delicious given how good Salumi from the Batali family in Seattle is.
We finished off the evening with their classic dessert, the butterscotch budino (basically pudding) with sea salt and rosemary pine nut cookies. So rich and so good.
But that's not all we ordered for dessert. One of the other options on the menu included olive oil ice cream. It sounded so interesting, we had to order it, but we will never just order ice cream as dessert as a restaurant. It's kind of an unwritten rule we have that ice cream is usually too boring compared to all of the other options. Olive oil ice cream couldn't be passed up though, so we asked for a scoop on the side next to our budino. We were definitely given more than a scoop, but that's ok with us because it probably was the best part of the meal. That's quite the compliment because we really enjoyed the other courses. The ice cream came with this delicious waffle cone-like cookie stuck in the middle. At first I wasn't so sure how I felt about it, but Dustin loved it from the get-g0. After a couple of bites I was smitten which made it really hard to stop eating. Including a little bit of waffle cookie in each bite really did it for my taste buds. I definitely see us trying to make our own olive oil ice cream in the future, and I'd definitely order it again at Pizzeria Mozza— alongside another dessert, of course!
Overall we had a great experience, but the price tag was a little hefty for such an upscale casual meal. I guess that's L.A. for us!