BBQ Pulled Pork Enchiladas
Without as much time to cook in the evenings, I've been trying to think up shortcut meals that don't involve a lot of work, but are still tasty and creative. Trader Joe's has become our best friend in doing so with all of their precooked meats and even their higher quality frozen products.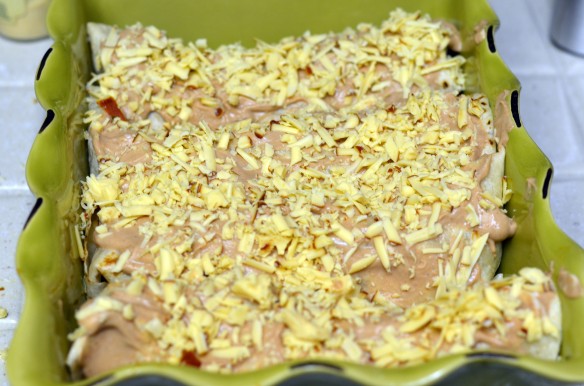 I'm not sure where the idea for these enchiladas came from, but they've been sitting at the top of my list for awhile. The sauce wasn't quite as liquidy as I would have liked for it to be. I didn't have any milk, or I would have used that to thin it out. Even with a thick sauce topping them, the enchiladas were quite tasty. Tastier even than I'd expected, and I came up with the idea.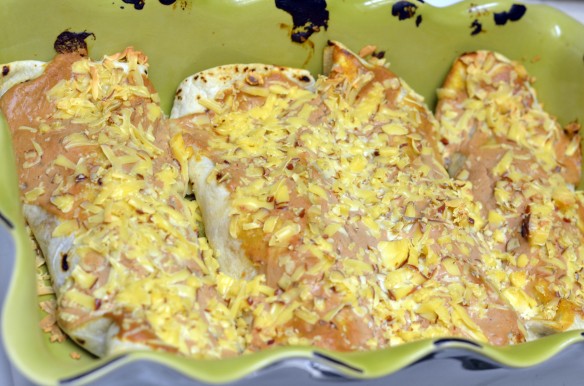 We had gotten the pulled pork in the past, so we knew it was good, but you could use the beef brisket or chicken from TJ's or any BBQ for that matter. As for the cheese, just about any would work, but I found a reduced fat smoked gouda at Trader Joe's, and I think the smokiness of the cheese was a great pairing for the BBQ
BBQ Pulled Pork Enchiladas
1 16-ounce package Trader Joe's BBQ pulled pork
5 large flour tortilla
1 cup smoked gouda, shredded and divided
1/2 cup sour cream
1/2 cup barbecue sauce
dash of milk (optional)
chopped green onions (optional)
cooking spray
Preheat the oven to 375°. Spray a large baking dish with cooking spray.
Evenly distribute the meat between the five tortillas followed by about 3/4 of the cheese.
Roll the tortillas and place them seam side down in the baking dish.
In a small bowl combine the sour cream and barbecue sauce, thinning out with a splash of milk if desired.
Spread sauce over the tops of the enchiladas and sprinkle with remaining cheese.
Bake for approximately 25 minutes until cheese is melted.
Garnish with green onions if desired and serve warm.