Chocolate Chai Bread
This chocolate cinnamon bread reminds me of the new chocolate chai tea lattes at Starbucks this year. The combination of spice and chocolate pairs well together, and surprisingly enough I adapted this recipe from some chocolate cinnamon bread Starbucks sometimes sells in their shops and added some extra spices to boost the fall flavor.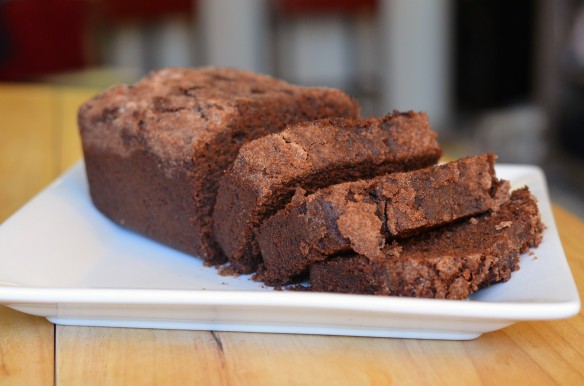 I halved the original recipe to make one loaf and made a few slight changes to make it a bit healthier (I did leave a little butter, and of course there is a fair share of sugar to balance out the deep chocolately flavor).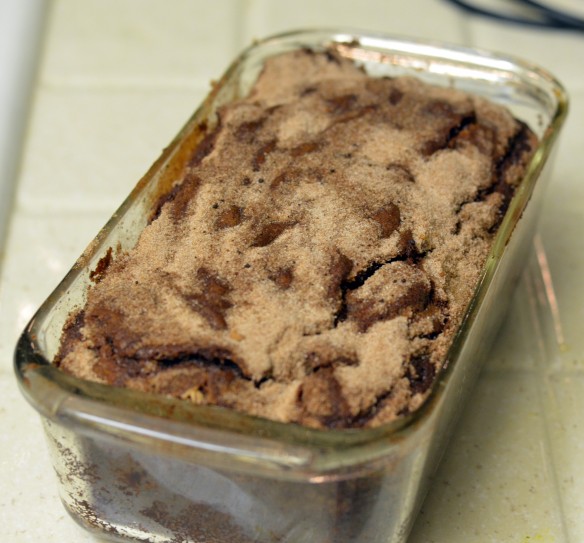 Oh, and I added chocolate chips. Everything is better with chocolate chips!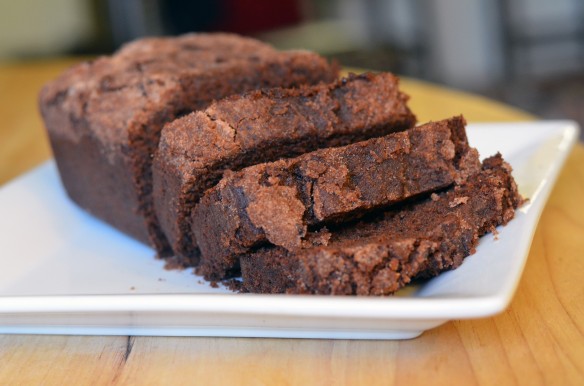 Chocolate Chai Bread
yields 1 9"x5" loaf
Loaf
1/4 cup unsalted butter, softened
1/2 cup coconut oil, room temperature
1 cup granulated sugar
2 eggs + 1 yolk, room temperature
3/4 cup unsweetened cocoa powder
1 cup whole wheat pastry flour
1/4 teaspoon baking soda
1/4 teaspoon baking powder
1/2 teaspoon salt
2 teaspoons cinnamon
1/2 teaspoon nutmeg
1/2 teaspoon ginger
1/4 teaspoon allspice
1/4 teaspoon cloves
1/2 cup buttermilk
3/4 teaspoon vanilla
1/2 cup chocolate chips
topping, recipe below
Preheat the oven to 350º
Cream together the butter, coconut oil, and sugar until smooth in a large bowl.
Add in the eggs and yolk, one at a time and mix until smooth.
In a medium bowl, sift together the cocoa powder, flour, baking powder and soda, and spices.
In a small bowl or measuring cup, combine the buttermilk and vanilla.
Add about 1/3 of the flour mixture followed by approximately 1/3 of the buttermilk mixture, alternating between the two and mixing until just combined.
Fold in the chocolate chips.
Pour into greased 9"x5" pan and sprinkle with topping.
Bake for approximately 50 minutes or until a toothpick inserted into the center comes out cleanly.
Allow to cool in the pan for at least an hour before removing from pan and transferring to a wire cooling rack.
Topping
2 tablespoons granulated sugar
1 teaspoon unsweetened cocoa powder
1 teaspoon cinnamon
1/4 teaspoon nutmeg
1/4 teaspoon ginger
pinch of allspice
pinch of cloves
Combine all spices together in a small bowl.