Crispy Baked Buffalo Wings
Buffalo wings are the ultimate football food, and lucky for us they are actually super easy to make! Tasty buffalo wings don't need to be fried. Honestly, we think frying might take something away from them because where it's at is the buttery hot sauce and blue cheese dip. Waaaay better than the wings from that a well known joint with the half naked ladies.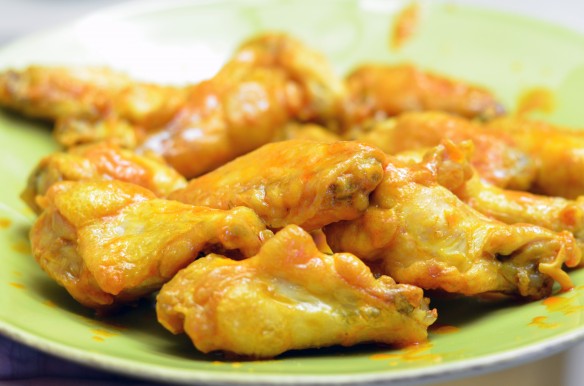 We had to exercise self control at the grocery store and not buy too many wings because I'm pretty sure no matter how many we wings we would have purchased, we would have eaten them all.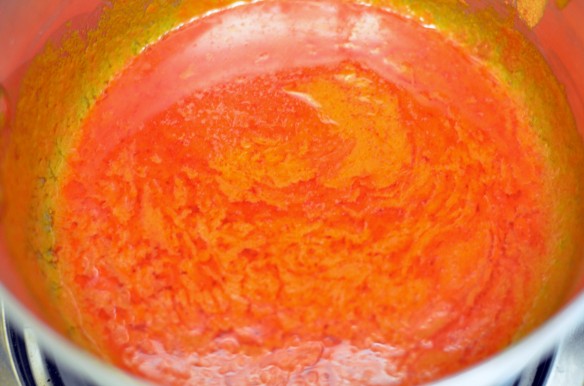 We followed a classic recipe from the Frank's hot sauce website and surprisingly we didn't think the wings were all that hot. We don't actually like our wings super hot, so I thought they were perfect and Dustin just added a little extra sauce. Perfect.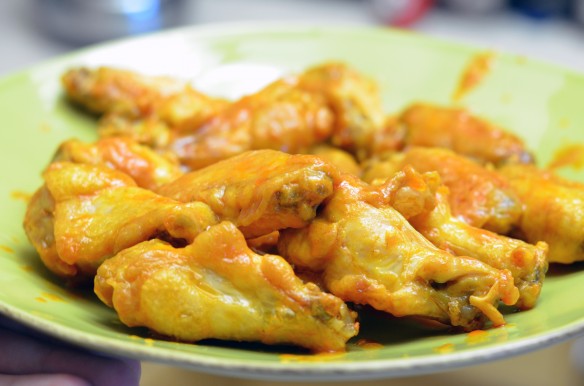 Despite our beloved Texans not having the best of seasons, we definitely are still enjoying the food aspect of football season!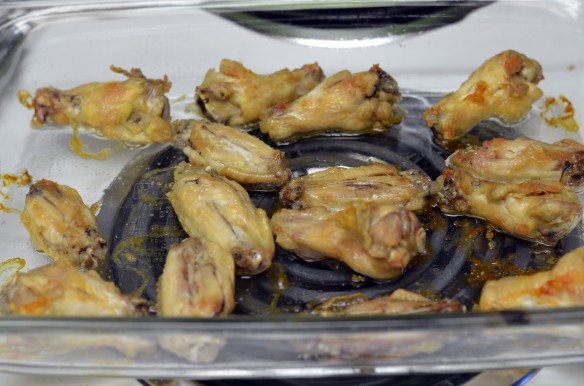 Crispy Baked Buffalo Wings
2 lb chicken wings
2 1/2 tbsp butter
3 1/2 tbsp Frank's hot sauce
Worcestershire sauce
Cayenne pepper
Preheat the oven to 450°.
Bring a large pot of water to boil with salt.
Poach chicken in boiling water for 7 minutes.
Let dry on a rack until very dry.
Grease a baking sheet and bake the wings for 30 minutes. Flip, and bake for 10 more minutes.
Meanwhile, heat butter, hot sauce, a dash of Worcestershire sauce, and cayenne pepper and stir until melted and smooth.
Using tongs, toss the wings in the sauce and dig in.
Slightly adapted from fifteen spatulas
[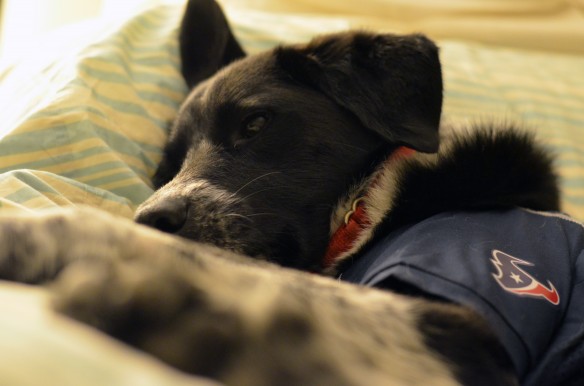 ](http://www.fifteenspatulas.com/crispy-baked-chicken-wings-yup-no-deep-fryer-in-sight/)