Gorgonzola Fondue
This is the fabulous dinner we had that I mentioned in yesterday's post. With fondue in the title, I'm guessing you can imagine why we wanted to eat a healthy, non-cheese filled lunch.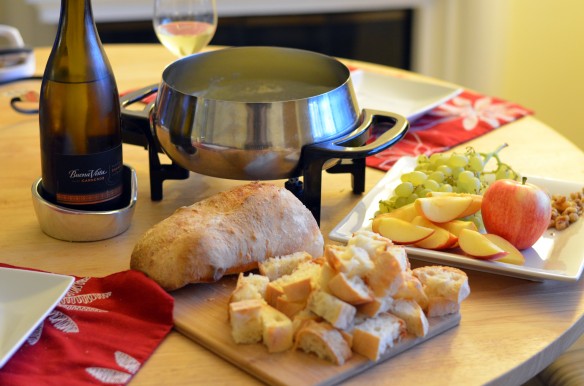 When we drove down from Seattle to Los Angeles, we stopped for a day of wine tasting in northern California and picked up several bottles of wine to bring home with us. We decided to plan out some special meals around these really nice wines, the first of which was this gorgonzola fondue dinner.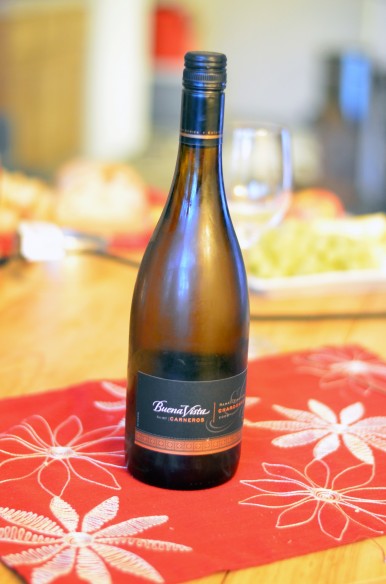 We predominantly drink red wine, but while at Buena Vista winery in Sonoma, we had a really interesting chardonnay with a lot of character unlike we'd ever tasted before. Reading on perfect food pairings, gorgonzola seemed to the top the list. What better way to highlight the flavor of gorgonzola than to make a fondue where it can really shine?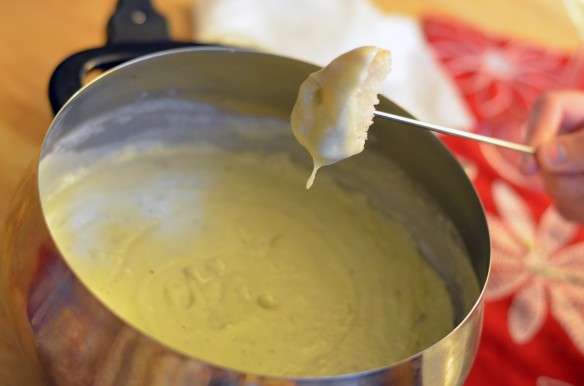 Thick, melty, and cheesy— this dinner was definitely not thigh friendly, but worth every single calorie! We ate an embarrassingly large amount of this fondue, when it really should have been enough for at least 4 people. We couldn't stop shoveling the cheesy goodness into our mouths, and we definitely weren't encouraged to stop since the vehicle into our mouths was freshly baked, homemade bread. More on that soon!
Gorgonzola Fondue
3/4 cup half and half
1/4 cup white wine
2 cloves garlic, crushed
2 tablespoons cornstarch
6 ounces high quality gorgonzola cheese, roughly chopped
6 ounces emmentaler cheese, shredded
1 teaspoon rosemary
salt, to taste
pepper, to taste
fruits (apples, grapes, pears), for dipping
walnuts, for dipping
crusty bread, for dipping
Combine the half and half, wine, garlic, and cornstarch in a small bow until smooth.
Add half and half mixture to fondue pot on low-medium heat or on a pot on the stove until heated, but do not let it boil.
Slowly add the cheeses in, stirring until smooth.
Season with rosemary, salt, and pepper.
Serve warm with fruits, nuts, and fresh bread.