Rosemary Ranch Chicken Pita Sandwiches
We needed a simple and healthy lunch one Saturday afternoon to balance out the epic dinner we were planning for that evening (to be posted soon...you'll know it when you see it). I didn't want to do any cooking, but at the same time, I didn't want to do our normal quickie lunch of bread, cheese, and hummus, or chicken salad and crackers.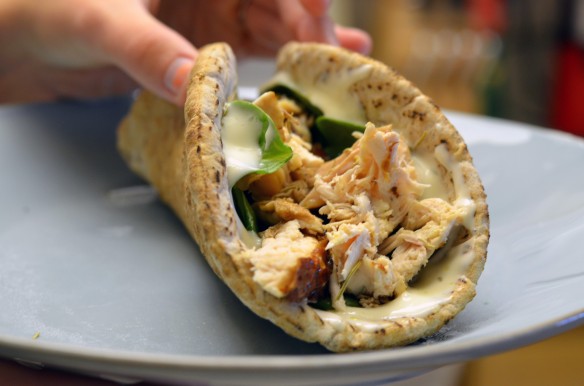 I started thinking of interesting flavor combinations when the ranch dressing in the fridge came to mind, and everything for this meal flowed from there. We stopped by the grocery store to pick up a rotisserie chicken and a few other supplies, and before we knew it, we had a perfect light lunch.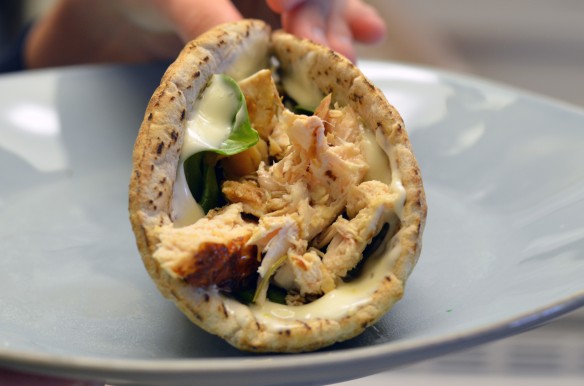 I really enjoyed this pita bread sandwich that consisted of a balsamic drizzle (infused with raspberry for a little something extra) on top of shredded chicken, with little pieces of rosemary sprinkled throughout served on a warm, fluffy, whole-wheat pita covered with spinach and light ranch dressing. It's not really much of a recipe, but an interesting combination of flavors when you want to change up your standard lunch routine!