Latke Lamb Burgers
Consider yourself lucky. You were alive for a Hanukkah + Thanksgiving day! It won't happen again for almost 80,000 years.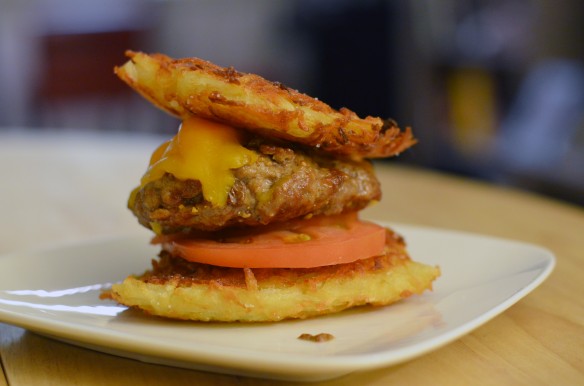 And to celebrate this once in in a lifetime day, we cooked up to-die-for latke burgers.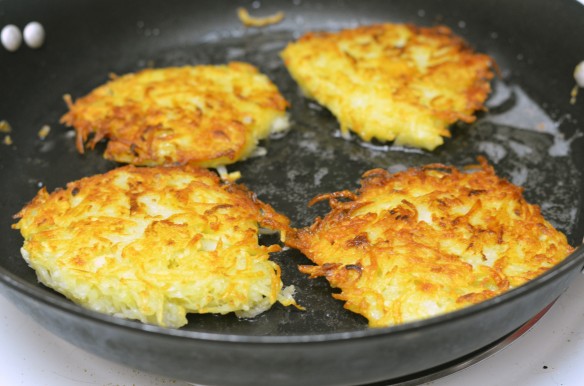 Unfortunately, for the orthodox, this won't be allowed, but if you like gooey cheese on your hamburger sandwiched between two crunchy and chewy latkes, this is the meal for you.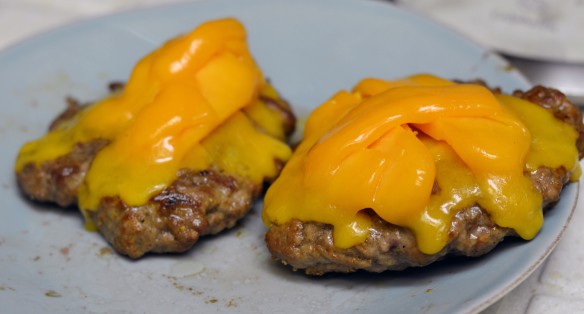 Our Bonnie especially loved her Hanukkah!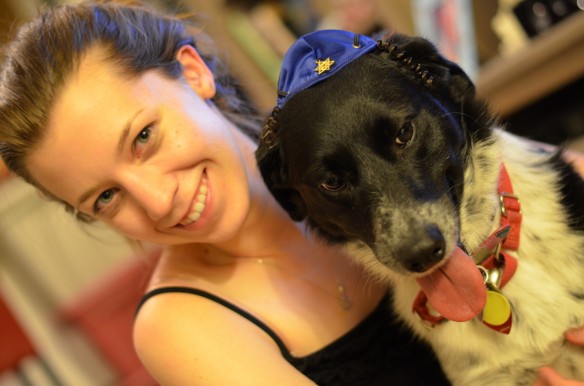 Latke Lamb Burgers
serves 2
Latkes
3 russet potatoes
1 white onion
1 egg
1 tablespoon salt
1/4 cup flour
Canola oil
Peel the potatoes and keep them in a large bowl of ice water after peeling.
Using a food processor or hand grater, grate the potatoes and then the onion.
Place the grated vegetables in a colander and wring them of as much water as you can.
In a large bowl, beat the egg and salt. Add the potatoes and onions and mix with flour.
Heat oil in a large non-stick pan over medium heat.
Once oil is shimmering, form latkes and place in the oil. Once golden brown on the bottom, flip and cook on the other side until golden.
Remove latkes to a plate lined with paper towels, and sprinkle generously with sea salt.
Burgers
2/3 lb ground lamb
Salt, to taste
Fresh ground pepper, to taste
Smoked paprika, to taste
Cheddar cheese, sliced
1 small tomato, sliced
Sea salt, to taste
Prepare grill and form ground lamb into patties. Sprinkle patties with salt, pepper, and paprika.
Grill for 4-5 minutes per side.
Add cheddar cheese to burgers and cook for 1 more minute.
Assemble lamb burger in between two latkes with a slice of tomato.