Cranberry Orange Bread
Christmas may be over, but it's still the holiday season, so I think this cranberry orange bread is still seasonally appropriate. We ate it several mornings before Christmas and definitely reminds me of some breakfast treat you might buy at Starbucks. By the way, it tastes better on day 2 after the flavors can meld.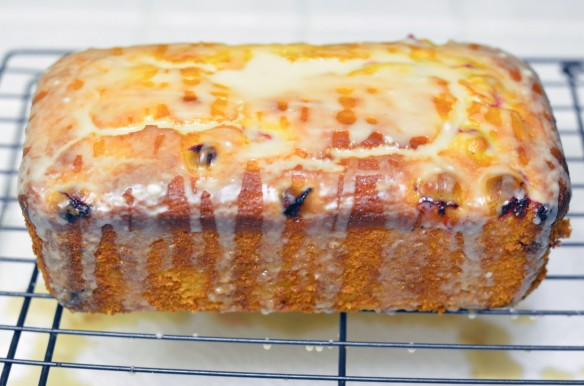 This bread is moist and the perfect combination of sweet and tart!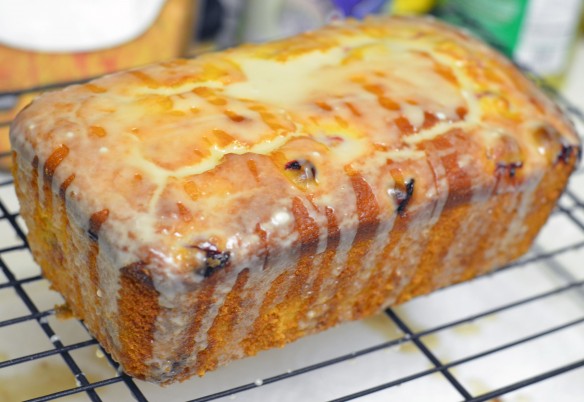 Cranberry Orange Bread
yields 1 9"x5" loaf
Bread
1 cup yogurt
1 cup granulated sugar
1/4 cup orange juice
1/4 cup coconut oil
3 large eggs
1 tablespoon orange zest
1 teaspoon vanilla extract
1 1/2 cups all-purpose flour
2 teaspoons baking powder
1/2 teaspoon salt
2 cups fresh cranberries
Glaze
3/4 cup powdered sugar
2 tablespoons orange juice
1/4 teaspoon vanilla extract
Preheat the oven to 350º. Spray 9"x5" loaf pan with nonstick cooking spray.
Cream together the yogurt, sugar, orange juice, and coconut oil in a large bowl until smooth.
Add in the eggs, one at a time, mixing thoroughly after each addition.
Mix in the orange zest and the vanilla extract.
Sift the flour, baking powder, and salt together in a medium sized bowl.
Slowly add the dry mixture to the wet mixture until just incorporated.
Fold in the fresh cranberries (coat them in flour to prevent streaking).
Pour the batter into the loaf.
Bake for 55 minutes to an hour, or until a toothpick inserted into the center comes out cleanly.
Allow to pan to cool on wire rack before removing bread from the pan.
Mix together the glaze ingredients until smooth and drizzle over bread.