Gingerbread Eggnog Cinnamon Rolls
We put Dustin's boozy eggnog to good use on Christmas morning by making gingerbread eggnog cinnamon rolls! Yes, there is eggnog in both the dough and the frosting, and the filling of the cinnamon rolls has molasses and ground ginger in addition to butter, brown sugar, and lots of cinnamon!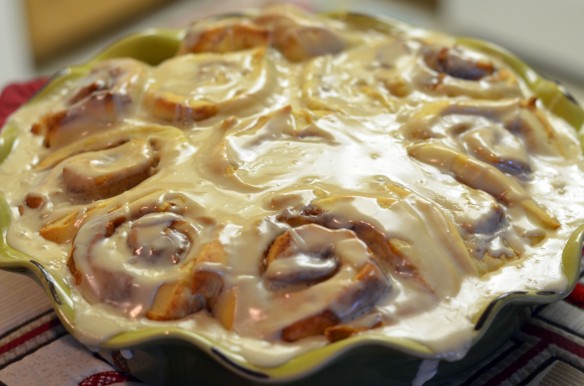 They ended up not being the prettiest cinnamon rolls ever because I overfilled the dough and the molasses was a little runny, but flavor-wise these taste just like Christmas in every bite.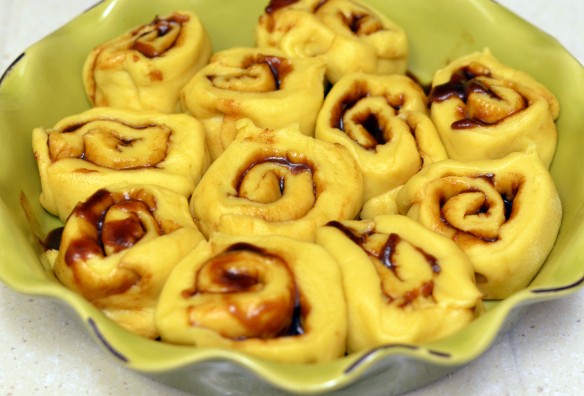 It was the perfect breakfast to eat while we finished up watching It's a Wonderful Life and Miracle on 34th Street as part of a Christmas movie marathon.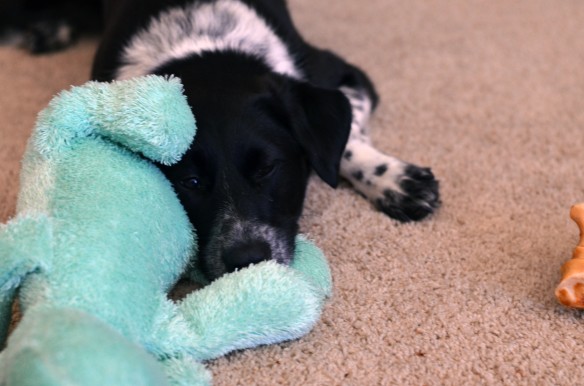 Gingerbread Eggnog Cinnamon Rolls
yields 1 dozen cinnamon rolls
Dough
1/2 cup unsalted butter, melted
1/2 cup whole milk, warm
1/4 cup granulated sugar
1 tablespoon active dry yeast
1/2 cup eggnog
1 egg + 1 egg yolk
1/2 teaspoon vanilla extract
3 1/2 cup flour
1 1/2 teaspoons salt
Filling
1/4 cup unsalted butter, melted
2 tablespoons molasses
1/4 cup brown sugar
2 teaspoons cinnamon
1 teaspoon ginger
Icing
1/2 cup eggnog
1/4 teaspoon vanilla extract
2 cups powdered sugar
Combine melted butter, milk , sugar, and yeast in the bowl of a stand mixer with the paddle attachment, stirring lightly.
Let the mixture sit for 8-10 minutes until foamy.
Add in the eggnog, egg, extra yolk, and vanilla, and mix.
In a medium sized bowl, sift the flour and salt together.
Slowly add the flour mixture to the wet mixture and mix.
Allow the mixer to knead the dough for 5-6 minutes until the dough is stretchy but not sticky.
Transfer the dough to a lightly oiled bowl, cover, and let sit for roughly 2 hours, or about doubled in size.
Roll out on a lightly floured surface to be approximately 6"x18".
Combine all of the filling ingredients and spread onto the dough in a rectangle leaving at least an inch of space along the longer end of the rectangle.
Roll up the dough so that you have a log 18" in length.
Make a cut every 1 1/2" and place in a lightly greased pan (I used a 9" round pan), then cover and let rise for 30 minutes.
While the second rise is happening, preheat the oven to 350º.
Bake for approximately 30 minutes.
While cinnamon rolls are baking, combine the icing ingredients until smooth.
Drizzle the icing over warm cinnamon rolls and serve.