Pork Shoulder Roast
Ever since our friend Greg made a delicious pork roast for us, I've been wanting to try my hand at it. I think my first shot at it was pretty successful, but I'll have to try it a few more times before I can rival Greg's.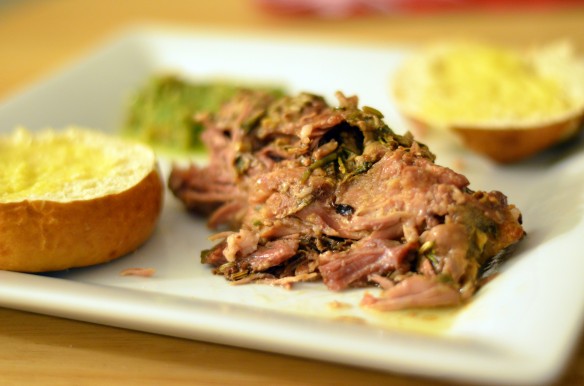 This pork roast is all about low and slow. We cook it high for 20 minutes to get a great crust and seal in all the flavor, and then we let it cook super low for 6 hours. And when it comes out, it is divine.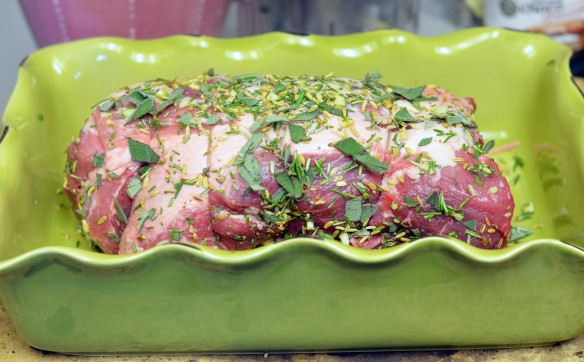 Like with our fried chicken, the more fennel the better. I know Erin liked the juicy center the best, but I personally love the crunchy edges smothered in delicious herbs and fennel.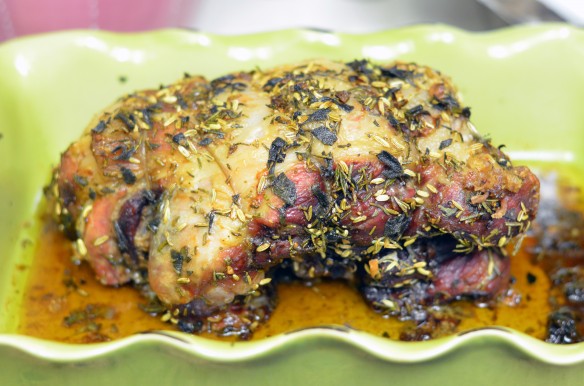 One of the major perks of cooking a big roast is leftovers. And I have a delicious leftovers recipe for tomorrow that blew our socks off. When I told Erin I was getting 5 pounds of meat, she gave me the typical "look." But I think she now realizes the appeal of cooking in this quantity. It makes its way into many delicious meals!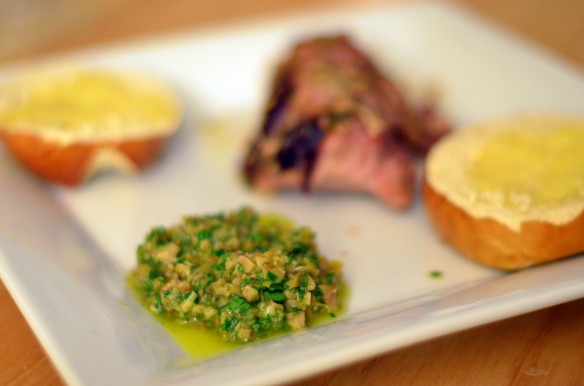 I can't wait to try this again and again.
Pork Shoulder Roast
Serves 6 to 8
Pork Roast
2 tablespoons fresh sage, chopped
2 tablespoons fresh rosemary, chopped
2 tablespoons fennel seeds
2 cloves garlic
salt
fresh ground pepper
5lb boneless pork shoulder butt, tied with butcher twine
1 tablespoon olive oil
Preheat oven to 450°.
Combine all the spices, garlic, salt, and pepper in a bowl and mix.
Rub olive oil over the pork, and then rub in the herb mix.
Place the pork fat side up in a pan and roast for 20 minutes.
Reduce heat to 250°. Roast for 6 - 8 hours until it pulls apart with a fork.
Serve with Green Olive Tapenade (recipe below).
Green Olive Tapenade
2 cloves garlic
3/4 cup fresh flat-leaf parsley
3/4 cup green olives, pitted
1 lemon, zested and jucied
1 tablespoon fresh rosemary
1 tablespoon fresh sage
1 tablespoon red wine vinegar
1/3 cup olive oil
salt
fresh ground pepper
Combine all ingredients in a food processor and process until smooth.
Slightly adapted from The Great Meat Cookbook by Bruce Aidells