Sweet Potato Biscuits
I've probably talked this point to death, but Dustin and I have very different ideas on sweet potatoes. Most burger places out here serve massive portions of fries meant to serve two people, which means I very rarely get to order sweet potato fries because Dustin is typically not having any of that. When I told him I was making sweet potato biscuits, he asked why I wasn't making regular potato biscuits. I really wish they were called something else (and not yams because as I understand yams and sweet potatoes are NOT the same things despite the fact that we use the words interchangeably) because I think Dustin would hop on board this train with me. I guess until then we will continue to argue over whether sweet potatoes should be a part of our diet.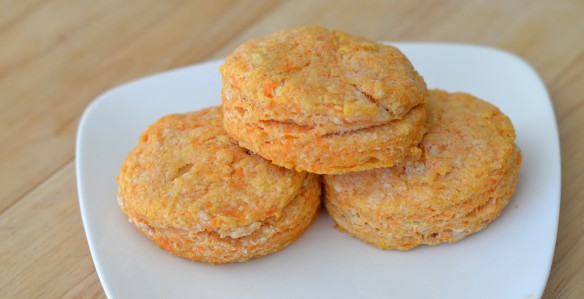 I considered making these as part of our Thanksgiving dinner, but figured between the stuffing and the mashed potatoes we had enough carbs on the table, so they got pushed off until after the holiday (although I bet they'd taste great with some leftover cranberry sauce spread on them). Instead we served them with fried eggs for brunch.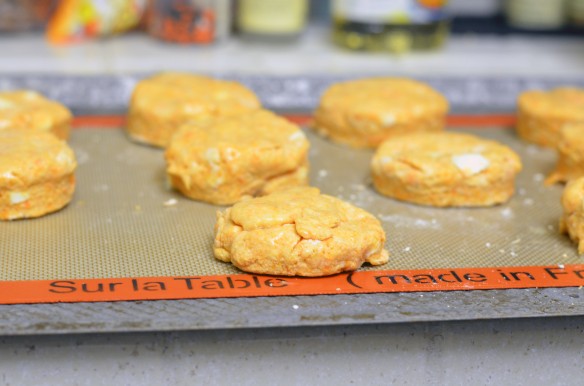 Maybe I'll have to make regular potato biscuits next for the boy!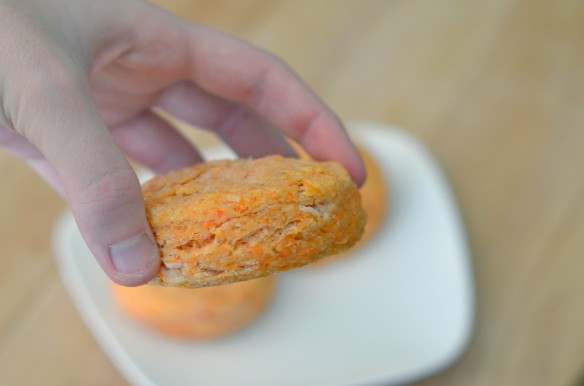 Sweet Potato Biscuits
1 cup bread flour
1 cup whole wheat pastry flour
1 tablespoon + 1 teaspoon baking powder
1/2 teaspoon salt
1/2 teaspoon cinnamon
1/2 cup unsalted butter, cold and cut into pieces
3 medium sweet potatoes, roasted and mashed (can be done a day ahead)— roast at 400º for 45 minutes
1/3 cup nonfat Greek yogurt
1/4 cup granulated sugar
Preheat the oven to 400º. Line baking sheet with silicone baking mat or parchment paper.
Sift the flours, baking powder, salt, and cinnamon together in a large bowl.
Using a pastry blender, cut the butter into the flour mixture until the chunks of butter are about the size of peas.
Combine the mashed sweet potatoes, yogurt, and sugar in a small bowl.
Add the sweet potato mixture to the flour mixture and mix until just combined.
Knead the dough slightly and roll out onto a lightly floured surface— until about 1 1/2" thick.
Use a medium sized biscuit cutter to cut out biscuits and place on a baking sheet.
Bake for about 15 minutes or until tops are lightly browned.