Chocolate Chip & Crystallized Ginger Cookies
Eating these cookies warm from the oven is the perfect way to cozy up on a winter's afternoon. Granted it's not really winter where I am. I think we dipped into the mid 60s today. While the rest of the country is freezing (apparently every state including Hawaii experienced freezing temperatures!) , LA is enjoying its usual beautiful, perfect weather. And I'm not complaining, but I guess I feel a little bad about referring to eating these cookies amidst winter weather.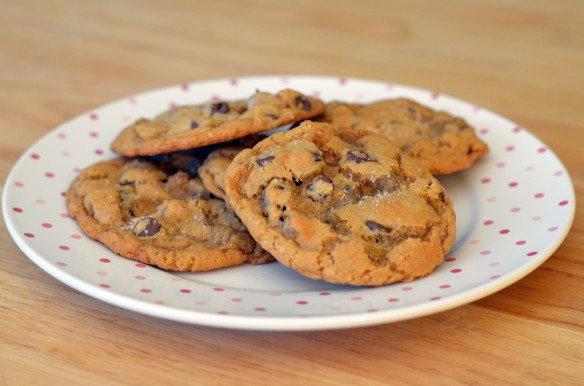 Ginger and chocolate are a good and at least somewhat unusual pairing. The crystallized ginger sort of melts in the cookie (at least when you eat them fresh from the oven), so you lose its texture, as Dustin notes, but you get these pockets of intensely sugary, gingery flavor. I also sprinkled the tops with coarse sea salt because I am currently obsessed with the sweet and salty combo.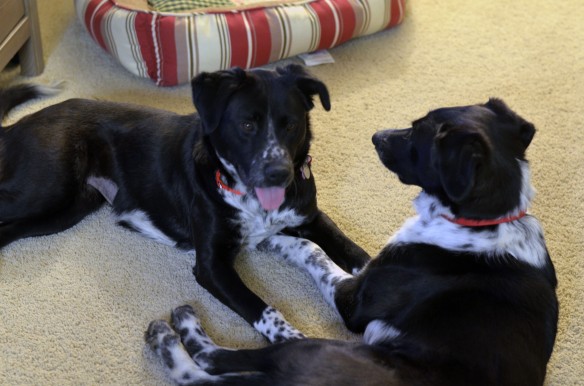 Crisp on the outside, soft on the inside, these are some fancied chocolate chip cookies I'm proud of!
Chocolate Chip & Crystallized Ginger Cookies
yields ~16 large cookies
1/2 cup unsalted butter, softened
1/4 cup granulated sugar
3/4 cup dark brown sugar, packed
1 large egg
1 teaspoon vanilla extract
1 1/4 cup all-purpose flour
1/4 teaspoon salt + additional coarse salt for sprinkling
1/2 teaspoon baking soda
3/4 teaspoon baking powder
1 teaspoon cinnamon
1 teaspoon ground ginger
1 teaspoon cornstarch
1/2 cup crystallized ginger, chopped
3/4 cup semisweet chocolate chips
Cream together the butter and sugars in a large bowl for several minutes until light and fluffy.
Add in the egg and the vanilla extract, mixing until smooth.
In a medium sized bowl, sift together the flour, 1/4 teaspoon salt, baking soda, baking powder, cinnamon, ground ginger, and cornstarch.
Slowly add the dry mixture to the wet mixture and mix until just combined.
Fold in the crystallized ginger and chocolate chips.
Cover and chill the dough for at least 2 hours or the cookies will spread during baking.
Preheat the oven to 350º. Line 2 baking sheets with silicone baking mats or parchment paper.
Divide the dough into 16 large balls, placing 8 on each baking sheet.
Bake cookies for 11-13 minutes until edges are golden brown.
Sprinkle with coarse sea salt.
Allow to cool for at least 5 minutes on the pan before transferring to wire cooling rack.