EZ's World Famous Bean Burger
EZ's, a San Antonio staple, was always a great place to hang out and grab a delicious burger. One of their specialties is the EZ's World Famous Bean Burger. I know what you're thinking. Vegetarian— yuck. If you're a vegetarian, this bean burger is not for you. It's a  beef patty mixed with black beans, and it is a harmonious, delicious combination.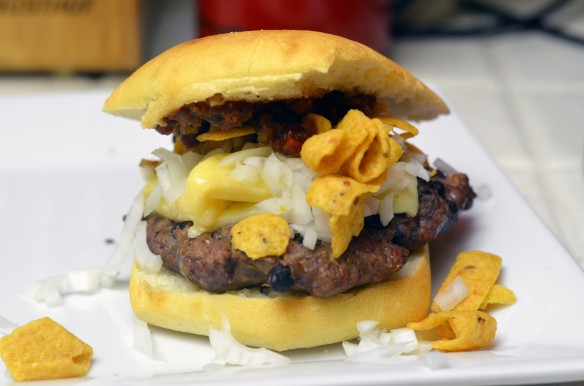 Don't forget to top it with chopped onions, salsa, gooey cheese, and Fritos! This really is the perfect burger for Erin and I. She's a crazy fan of bean burgers (honestly, wtf?), and I love a juicy ground beef patty. Thankfully we now have a solution that can please both of us.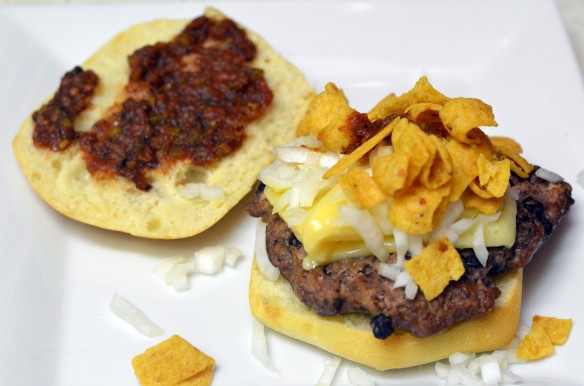 We threw on a little Beecher's cheese to get a little Northwest flair going on too!