Spaghetti Alla Carbonara
Simple, traditional, and utterly delightful. Spaghetti alla Carbonara is a classic Italian staple, and its such a minimal set of ingredients. Importantly, it takes very little time (especially compared to a homemade pasta sauce).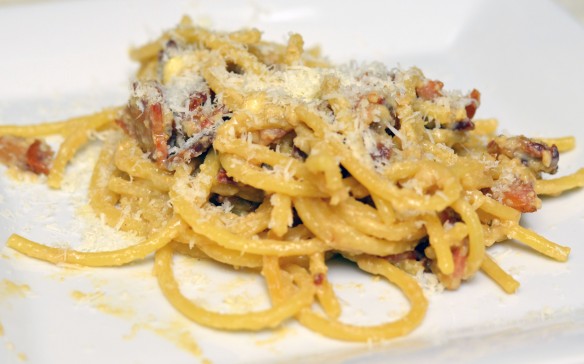 Fry up a little pancetta, cook some pasta al dente (we used some high quality dried tubular pasta from my mom), and make a delicious sauce of eggs, pecorino (can also include parmesan in the mixture), and fresh cracked black pepper. It's that easy, but it blew both of our minds. For more discussion and a wonderful recipe check out theKitchn. I can't wait to make it again with a clever spin. Although that might upset some of the purists who get fired about this dish (just read online) and insist you shouldn't mess with perfect simplicity.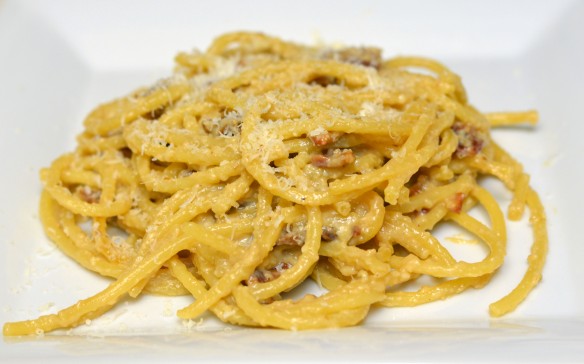 Bonnie and Bella are cute sisters! Can you guess which is which?