Three Chile Chowder
We absolutely loved this spicy and creamy soup with plenty of heat thanks to poblanos, jalapeños, and hatch chiles. To kill that intense spiciness, you have soft chunks of potatoes, half and half, and beautiful acid from the lime.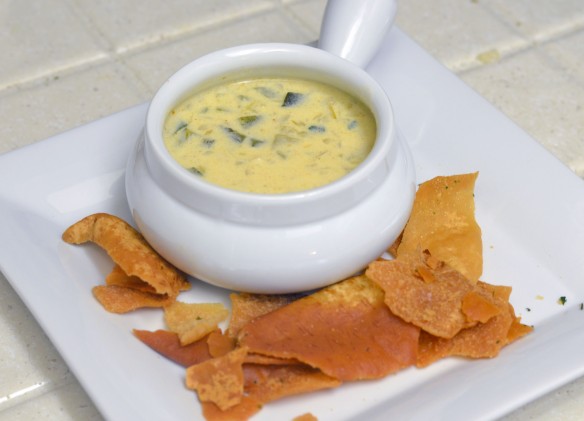 Even though this was a much loved warming meal during our (cool) winter, we had a few ideas to bring it up a notch. First, the potatoes got a bit to cooked and mushy to the point where they almost disappeared into the soup. I'd recommend decreasing the cook time on them, so they hold their shape better. Secondly, this vegetarian dish could be significantly improved with a large helping of fresh crab. That sounds amazing— Three Chile Crab Chowder!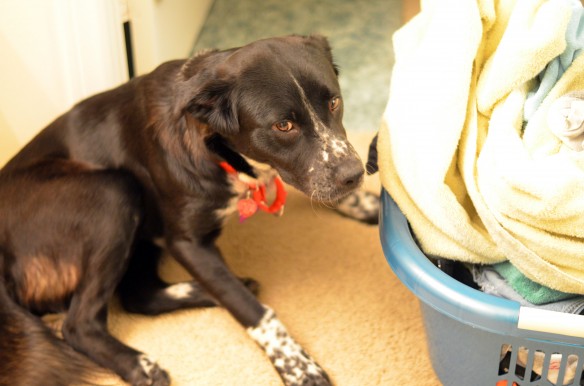 We've got another laundry helper!
Three Chile Chowder
1 jalapeño chiles
2 poblanos chiles
4 oz hatch green chiles
1 tablespoon butter
1/2 white or yellow onion, diced
1 teaspoon minced garlic
2 cups chicken broth
1 large russet potato, peeled and chopped into half-inch pieces
1/2 teaspoon cumin
1/2 teaspoon salt (or to taste)
1/4 teaspoon smoked paprika
1/4 teaspoon black pepper
1/4 teaspoon chili powder
1 lime, juiced
1/3 cup cilantro, chopped
2 cups half and half + 1 tablespoon corn starch
Broil jalapeños and poblanos for 5 minutes per side on high. Run peppers under cold water to cool, and peal. Then, seed and dice.
In a large pot on medium heat, melt butter and cook onions and garlic.
Add chicken broth and potatoes and bring to a boil. Reduce to simmer, cover, and cook for 8 minutes.
Add peppers, cilantro, and lime juice and boil.
Whisk corn starch and half and half. Add to the soup and stir.
adapted from Homesick Texan Cookbook