French Silk Pie with Potato Chip Crust
Making a chocolate pie with a potato chip crust has been on the forefront of my mind for awhile now. I threw around using pretzels instead, or maybe a combo of the two, but straight potato chips seemed more fun in my head. When I told Dustin my idea, he was actually a little weirded out, which I found surprising because he's usually on board for the sweet and salty combo. His apprehension didn't stop me. With company in town last week, there was no way I was picking our guest up from the airport without a unique and delicious dessert to whip out.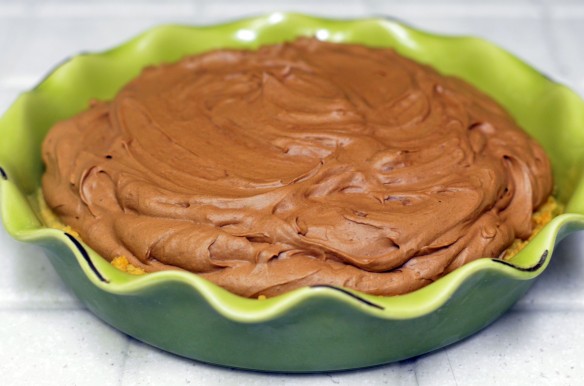 The first bite is interesting, but the sweet and salty combo grows and grows on you until you are licking the plate clean. The chocolate center is fluffy and delicious, but does have raw eggs. Dustin was mad when I told him several days later he couldn't have anymore for concern about the safety of his stomach. Eat it up quickly!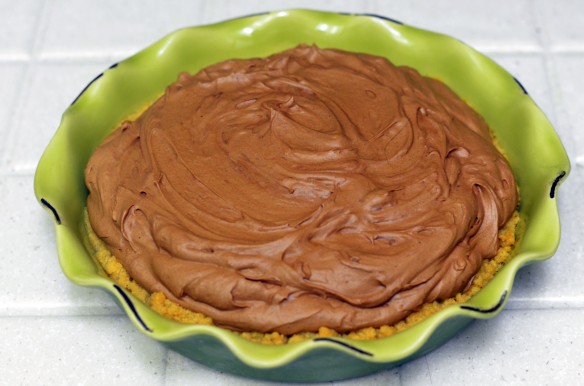 French Silk Pie with Potato Chip Crust
Crust
12 ounce bag potato chips
6 tablespoons unsalted butter, melted
1/2 cup all-purpose flour
Preheat the oven to 350°.
Pulse the potato chips in a food processor until finely ground.
Combine with the butter and flour.
Press evenly into 9" pie pan.
Bake for 15-20 minutes until golden.
Set aside to cool.
Chocolate Filling
4 ounces unsweetened baking chocolate
1 cup unsalted butter, softened
1/2 teaspoon salt
1 1/2 cups granulated sugar
1 1/2 teaspoons vanilla
4 large eggs
Melt the chocolate in the microwave, stirring until smooth.
In the bowl of a stand mixer outfitted with the paddle attachment mix the butter, salt and sugar for several minutes until smooth.
Add in the vanilla extract and an egg. Mix on medium-low speed until smooth.
Wait 5 minutes before the addition of each egg, mixing in between until the filling is fluffy.
Use a spatula to spoon the filling over the pie crust.
Allow the pie to set for several hours (or overnight for best results) in the fridge before slicing and serving!
very slightly adapted from the Pioneer Woman