Scallops & Jalapeño Bourbon Cream Sauce
Scallops are by far one of our favorite proteins. If you're talking raw food, I think it tops Erin's list. We'd wanted to make a nice pasta dish with scallops, and Erin found this adventurous recipe. You know she had me convinced with this recipe when she said it had bourbon in it. Jalapeños and cream sure didn't hurt.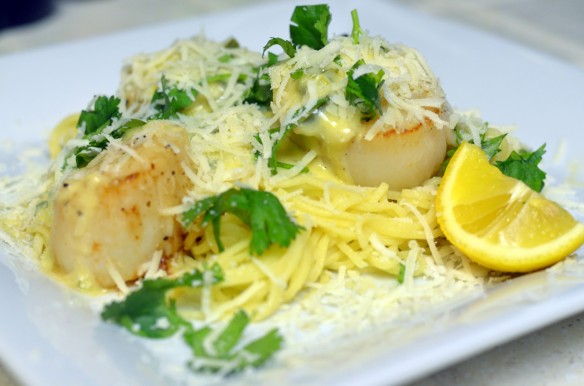 We both agreed that the bourbon didn't leave enough of its flavor after it burned off. I guess the only way to fix that is to have a few fingers alongside the meal.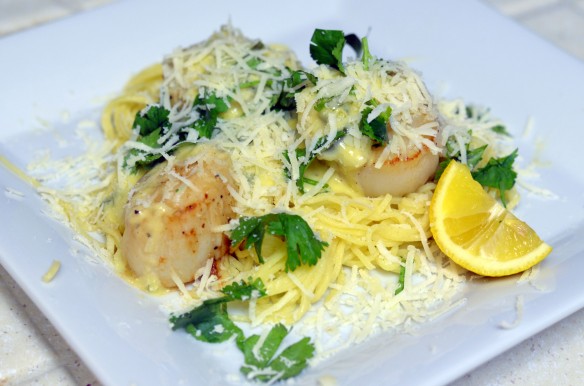 Other than that, the scallops came out beautifully, and the cream sauce was insanely delicious. Another good scallop dish!