LA Cookie Challenge: Clementine vs. DeLuscious
While Spring Break was here, we planned to hit the beach early in the week. Why go anywhere for Spring Break when you live in SoCal? Well LA weather, despite being gorgeous for about 340 days of the year, decided to be cool, cloudy, and just plain gloomy for the start of this break. We still had a good time, hitting up the LACMA, the Page Museum, Sweet! Hollywood, a giant Willy Wonka-ish candy store where we made our own candy bars (mine is white chocolate with a Nutella filling, cookie dough bites, sprinkles, and pistachios, and Dustin's is milk chocolate with a marshmallow filling, potato chips, butterscotch chips, and toffee bits...so excited to try them), and continuing our cookie challenge.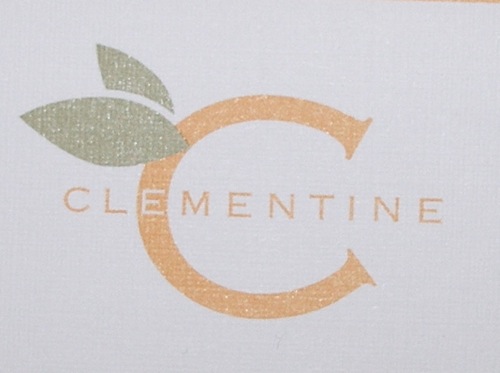 First up was Clementine, a cafe and bakery with two locations in Century City and Beverly Hills. We walked into the cozy little shop early in the morning to pick up our cookie and wished we had planned lunch at this place because everything on display looked and sounded great. Based on looks alone, this was clearly a Dustin cookie— large, thin, and crisp with a slightly softer middle. It seems as though they were trying for a sea salt topped cookie, but I only noticed a few flecks across the cookies, so maybe not... The chocolate to cookie ratio was nice, and overall we had no complaints, but not a real standout either.

Next was our stop at DeLuscious Cookies + Milk just south of Hollywood. DeLuscious isn't your standard bakery. Sure, you can go into their headquarters and pick up a cookie or two like we did, but their primary service is hand delivering fresh cookies and milk around LA (or shipping cookies across the country). It's slightly awkward walking in there as they are packaging up all of their orders, but the guy was friendly and recommended the chocolate chip (which we were already planning on) and the chocolate decadence (a brownie-like cookie rolled in powdered sugar before baking...so rich and decadent as the name would suggest). At $3.5o cookie, these are pretty steep, but totally worth it as an indulgence. The chocolate chip cookie was large, soft (but not cake-like) everywhere except for the very exterior. The cookie's flavors itself were deep and buttery and had a melt-in-your-mouth-like quality to them. Apparently they use three different kinds of high-quality dark chocolate, which gives the cookie a little something extra, and even though we didn't eat the cookie fresh from the oven, the chocolate still had a melty quality to it like it was fresh from the oven. There is plenty of delicious chocolatey goodness, but the ratio of the chocolate to cookie was spot on. Luscious is definitely an appropriate word to describe this cookie!
Verdict
If you couldn't tell based off our description, DeLuscious Cookies + Milk was the standout winner of this face-off for both of us, though no disrespect to Clementine (I do see a lunch there in our near future). The DeLuscious cookie was just about perfect in everywhere (and I definitely want to go back to try their version of a snickerdoodle which apparently has a creme brûlée finish to it). If you aren't a baker, but want to send delicious cookies to someone, DeLuscious is highly recommended!