Caprese Quesadillas
Caprese quesadillas are seriously one of the most simple dishes you can make for dinner. Even on one of those nights you really don't feel like cooking, these aren't really any more difficult to make than whatever else you make have been considering. You heat a griddle, assemble some quesadillas, and grill. It's as easy as that.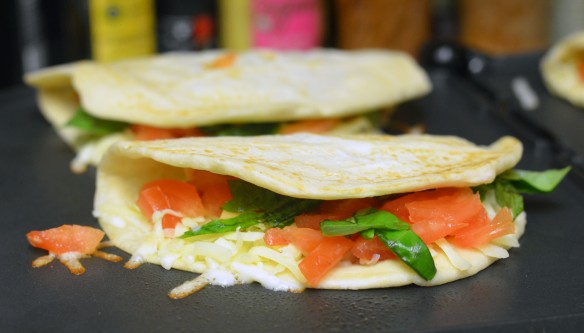 Dustin was really impressed and complimented me on the "brilliant" idea. I'll take it (even though I'm not so sure it's all that creative).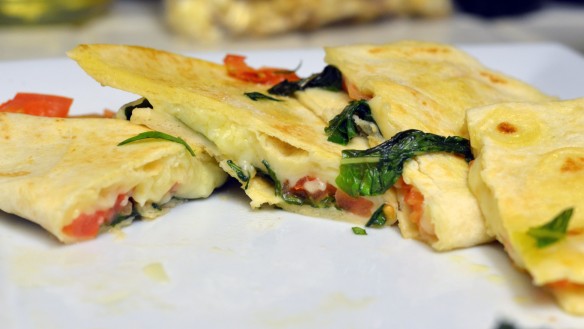 Caprese Quesadillas
serves 2
4 flour tortillas
1 cup mozzarella cheese, shredded
2 tomatoes, chopped
1/2 cup basil, chopped
1 tablespoon olive oil
coarse sea salt
marinara sauce, for dipping (if desired)
Heat a griddle to medium-high heat.
Place a 1/4 cup of mozzarella on one half of a tortilla.
Layer with tomatoes and basil.
Fold tortilla and place on grill for approximately 7-8 minutes, flipping half way through, until cheese is melted and tortillas are golden.
Drizzle with olive oil and top with sea salt.
Serve alongside marinara sauce if you want to dunk your quesadillas in something delicious, and enjoy!