LA Cookie Challenge: Thyme Cafe vs. Cookie Good
We attempted to have the perfect picnic in Will Rogers State Park— a state historic park that is actually dog friendly and has a huge lawn on which to picnic and work on our obedience training homework with Bella. The weather didn't cooperate for a perfect picnic, but was rather chilly and windy. Despite that, our sandwiches from Thyme Cafe were delicious, as were the cookies we scarfed down, followed by a nice little hike on the Inspiration Point trail through the park.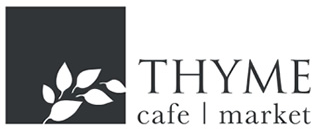 In addition to sandwiches from Thyme, we sampled their chocolate chip cookie. The cookie itself was fairly large, and not super soft, yet not crispy either— just in between. The chocolate was slightly lacking throughout the cookie, but not enough to truly file any sort of complaint with the cookie. The most notable things to say about Thyme Cafe's cookie is that is seemed to be made with significantly less brown and more white sugar than any of the other cookies we've tried. It didn't have that nice depth to it that the molasses in the brown sugar brings to the cookie, and while far from being classified as a sugar cookie, it was mildly reminiscent of one.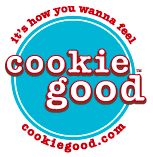 Cookie Good is another cookie delivery service company (like DeLuscious), but seems to be more Westside focused, and will be opening a store-front near us very soon. We were too impatient for that, so we picked up cookies from a Santa Monica coffee house they supply. Bad news was the coffee house didn't have any plain chocolate chip cookies, only gluten-free chocolate chip and a caramel pretzel chocolate chunk (which was basically their standard chocolate chip cookie with the additions of caramel and pretzels). Though it wouldn't be fair to compare a gluten-free cookie or a cookie with a bunch of extra goodies in it to a regular chocolate chip cookie, we thought if we combined a tasting of the two, we'd get a good feel for what their standard chocolate chip cookie was like. The caramel pretzel cookie was delicious and the base of the cookie was great— a great texture that was soft but not cakey. The distribution of cookie to chocolate was nice and even. The gluten-free cookie was actually quite good too (a little firmer in texture and a little nuttier in flavor, both probably due to the use of almond flour), but we were pretty impressed and would definitely recommend to someone with a gluten sensitivity.
The Verdict
We both selected Cookie Good. Thyme Cafe's cookie reminded me of a sugar cookie, not a quality I am looking for when selecting the best chocolate chip. Once Cookie Good opens their store-front, I'd be happy to go try some of their more unique cookie flavors including circus animal and pancakes and bacon!
Well that's the end of the tastings for our cookie challenge. We are pretty chocolate chip cookie-d out (but in a good way). We plan on doing cupcake and ice cream face-offs, too, but maybe waiting a little and logging a few dozen miles running the streets of LA! Stay tuned for the wrap-up post where we each select our fave chocolate chip in the city!