Pistachio Gelato
Dustin and I had an interesting conversation and then did a little research about what makes something ice cream vs. gelato. Here's the lowdown from Serious Eats if you are interested. Despite being super rich and creamy, gelato actually has less fat than traditional ice cream. Dustin's mind was blown by that. I'm not sure what I made qualifies as legitimate gelato, but I made it sans any heavy cream, so in my book, it's going to be called gelato.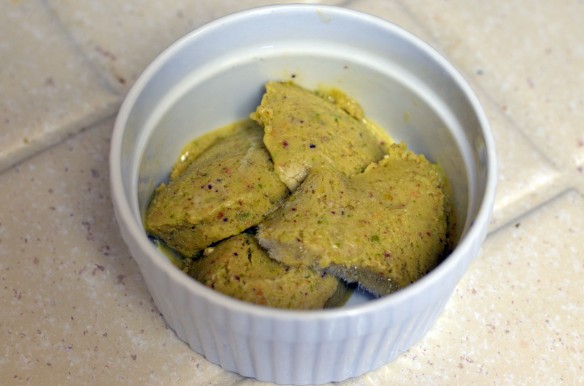 My recommendation for this recipe is to buy pistachios that have already been shelled because shelling enough of the nuts to make this treat was mind numbing enough to make you go nuts. I would know! Buying shelled pistachios is worth the extra couple of bucks per bag!
Not too sweet, nutty, and perfectly green in color (without even adding any food coloring), this is one cool treat that doesn't make you feel too bad about what you are eating for dessert!
Pistachio Gelato
3/4 cup cup shelled pistachios (~ 3 3/4 ounces)
3/4 cup granulated sugar
2 cups whole milk
1 teaspoon almond extract
5 egg yolks
Combine the pistachios and 1/4 cup sugar in a food processor until a fine crumb remains.
Combine the pistachio crumb and milk in a medium saucepan and bring to a boil.
In a medium-sized bowl, whisk together the almond extract, egg yolks, and remaining sugar.
Slowly add about 3/4 cup of the hot milk mixture to the egg mixture, whisking.
Turn down the heat on the stove and add in the egg mixture to the saucepan.
Cook for 7-8 minutes or until the custard thickens.
Allow to come to room temperature, then cover with plastic wrap to cool thoroughly (at least a couple of hours, preferably overnight).
Churn in an ice cream maker according to manufacturer's instructions, transfer to a freezer-safe container and freeze until desired texture is reached.
from Bon Apetit via Epicurious