Horchata
Horchata is one of my favorite things ever to drink thanks to its cinnamon flavor. Reading this blog post on horchata, I found a recipe to make an authentic horchata and learned some new facts about this sweet drink in the process. For example even though the drink tastes like it is made with dairy (some non-authentic versions you can get nowadays include it), authentic horchata is made with zero diary, so that when Mexican street vendors have to keep it out for hours and hours without refrigeration, it doesn't spoil.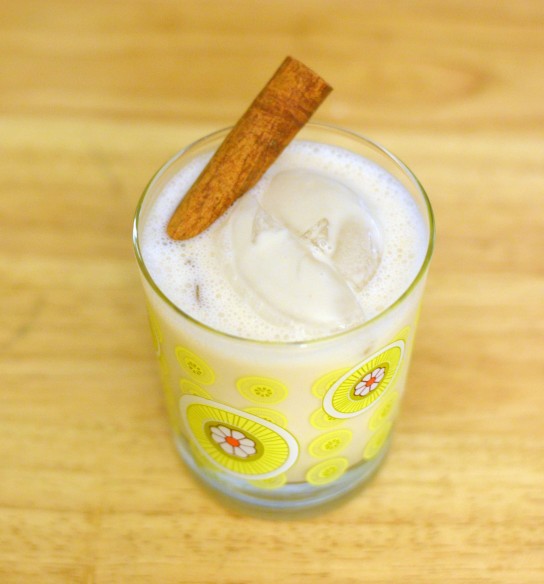 Horchata is pretty simple− almonds, rice, water, simple syrup, and cinnamon sticks, but requires a little careful time and love. Make sure you grind the rice very finely or else your horchata will end up too gritty.
It's the perfect time of year to begin enjoying this refreshing, summer drink!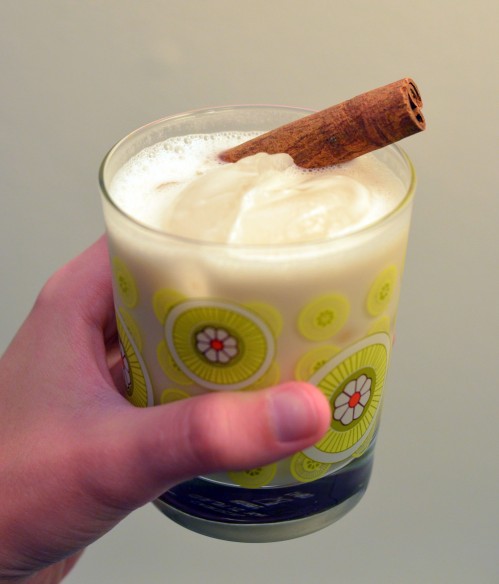 Horchata
1/3 cup long-grain white rice
1 cup almonds
2 small or 1 large cinnamon stick
5 cups water, divided (3 hot, 2 cold)
1/2 cup simple syrup (2 parts sugar, 1 part water)
Day 1
Blanche the almonds by placing them in boiling water for about a minute. Drain the almonds and squeeze the almonds until the skin slips off.
Allow the almonds to dry completely.
Throw the almonds in a skillet or toast them in the oven until golden brown.
Add the rice to a blender or food processor and grind until a fine rice powder is formed.
Add the almonds, rice powder, and cinnamon sticks to a bowl with 3 cups very hot water.
Allow to cool to room temperature then cover with aluminum foil. Let sit overnight.
Day 2
Remove the cinnamon stick(s) from the mixture and transfer it to a blender along with 2 cups of cold water and blend until smooth.
Strain the mixture into a pitcher.
Add in the simple syrup and mix thoroughly.
Serve over ice and garnish with a cinnamon stick.