Creamy Manchego Salmon Pasta
Erin has this amazing memory from Barolo back in Seattle. It was one of our first meals in the city, and she ordered this rather amazing creamy salmon pasta. Every once in awhile, I like to try and recreate it (or something inspired by it). Today's adaptation is a creamy manchego pasta with salmon.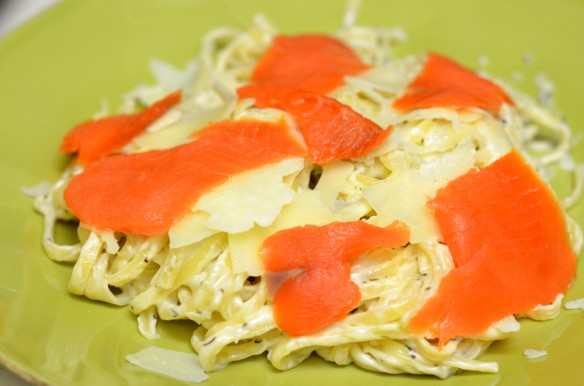 Yums. We followed this recipe to create a basic cream sauce. Once our noodles reached al dente, we drained them and tossed them in the sauce, coating thoroughly. Plate with plenty of shaved manchego and smoked salmon (preferably from Pike's Place).