Powdered Donut Holes
After a particularly long day of meetings accompanied by stress, I had a lot I needed to do when I got home. But the only thing I wanted to do was make powdered donut holes, like the crazy processed ones I used to eat as a kid. Stress baking at its best. These donut holes are super fast and super easy when you just need some comfort after a bad day (or you want a simple, sugary breakfast treat).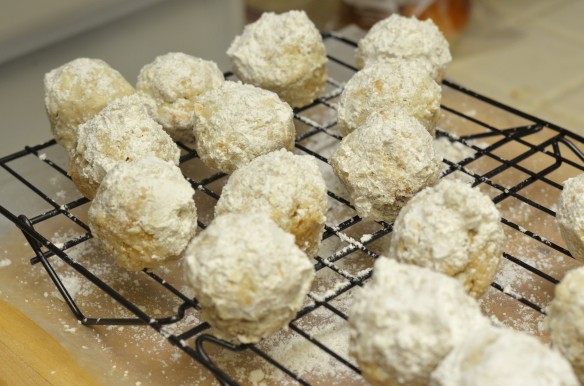 I probably ate 4-5 before Dustin got home from work and another few for dessert. Talk about a sugar high!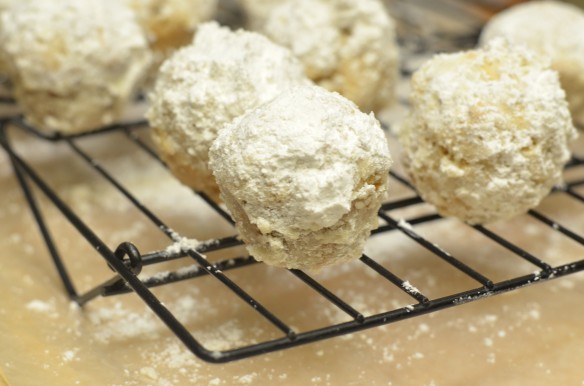 Powdered Donut Holes
yields 18 donut holes
1/4 cup unsalted butter, softened
1/2 cup granulated sugar
1 egg
1 teaspoon vanilla extract
1/2 cup buttermilk
1 1/2 cups whole wheat pastry flour
2 teaspoons baking powder
1 teaspoon salt
1 teaspoon cinnamon
1/2 teaspoon mace
1/4 cup unsalted butter, melted
1 cup powdered sugar
Preheat the oven to 375º.
Spray a mini muffin tin with cooking spray.
Combine the butter and sugar together in a large bowl with a hand mixer.
Add in the egg, vanilla, and buttermilk.
In a medium bowl, whisk together the flour, baking powder, salt, cinnamon, and mace.
Slowly add the dry mixture to the wet mixture, and mix until just combined.
Divide the dough into about 18 of the muffin tin cavities.
Bake for 10-12 minutes until edges are golden brown.
Allow to cool completely in the pan.
Dip the each donut hole into the melted butter and roll in powdered sugar and set on a rack with wax paper underneath. Roll in an extra layer of powdered sugar if desired.
Adapted from Taste of Home