Apple + Pear Sangria
This sangria is the perfect introduction to fall flavors when you live in Southern California. It's some of fall's best flavors (apples, pears, and cinnamon), but it's cold and refreshing when it is still almost 100 degrees outside. It's a win-win situation for anyone yet to experience a glimpse of fall weather.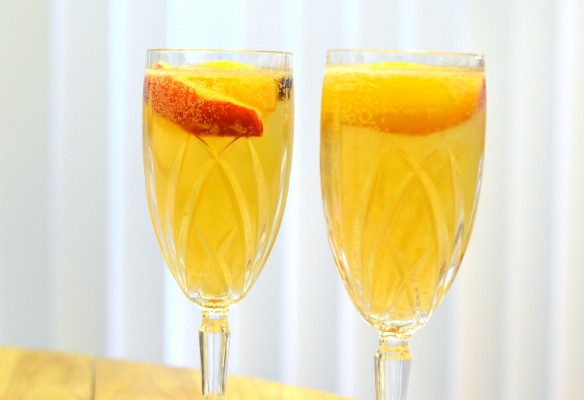 Apple + Pear Sangria
1 bottle white wine (we used a riesling for it to be a little sweeter, but you can also choose a dry white wine)
1 12-ounce bottle hard cider
2 apples, sliced
2 pears, sliced
3 cinnamon sticks
12-ounces club soda
Soak the sliced fruit overnight in the white wine. Cover with plastic wrap and keep in fridge.
Before serving stir in the hard cider.
Pour into glasses and top with a splash of club soda.