Cubano Pork Tenderloin
We recently went to a cuban restaurant and dined on a delicious Cuban sandwich. When I think Cuban sandwich, I want to sign up and dig in fast. While perusing a newly purchased cookbook, I couldn't not volunteer to cook Cubano Pork Tenderloin when we came upon it.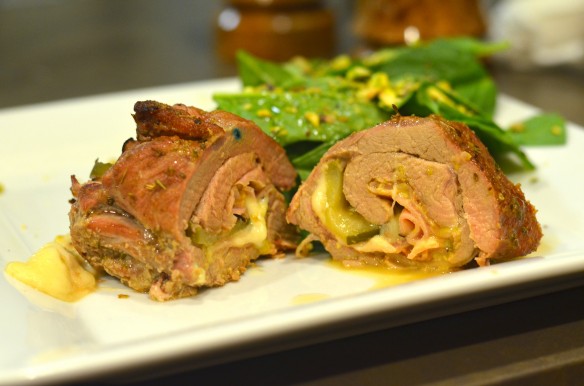 Even though this might seem or look complex, it's actually a very fast and straight-forward meal. You can have it done, ready to eat within the hour.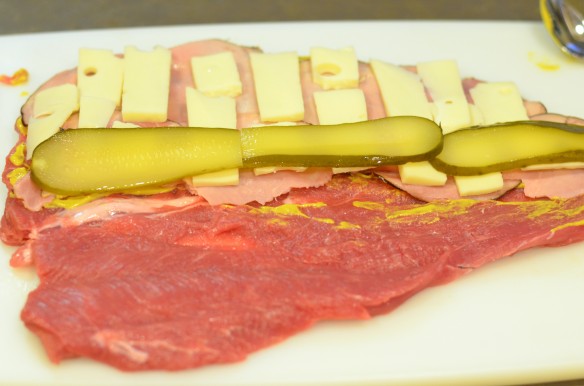 Try this soon and feast on the delicious combination of pork tenderloin and all those Cuban sandwich flavors! Yum.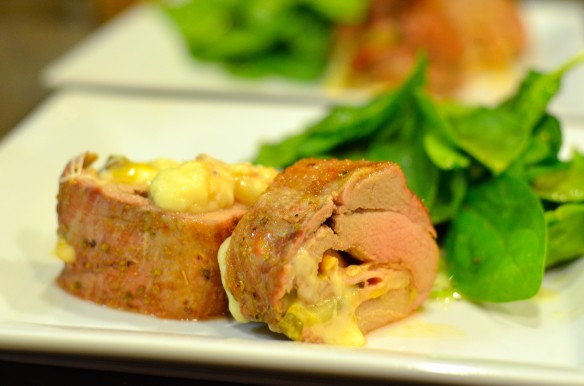 Cubano Pork Tenderloin
1 - 1.25 lb pork tenderloin
3-4 slices of dill pickle
yellow mustard
1/4 lb swiss cheese, sliced
1/4 lb deli ham
1 teaspoon olive oil
fresh ground black pepper
sea salt
cumin
brown sugar
oregano
garlic powder
cayenne pepper
Cut the tenderloin lengthwise part way through. Unfold the tenderloin, and cut lengthwise in half on each side to unroll it into one long, flat layer.
Cover meat with plastic wrap and pound until 1/4 inch thick.
Remove plastic wrap and spread mustard across one half to he tenderloin.
Place ham, cheese and pickles over mustard.
Roll up tenderloin lengthwise and use kitchen twine or toothpicks to tie tenderloin together.
Rub rolled tenderloin with olive oil.
Mix all spices together and coat the meat with the dry rub.
Roast in a 450° preheated oven for about 35 minutes.
slightly adapted from the Skinny Taste Cookbook