Stacked Seafood Enchiladas
Back in Seattle, we used to have seafood enchiladas at a Mexican restaurant called Cactus. They were stacked horizontally instead of rolled. Kind of like an enchilada lasagna. For a Mexican kick one evening, I cooked up our own version of stacked seafood enchiladas (even if they weren't all that pretty). Since it was a weeknight, we started with a Frontera green chile enchilada sauce packet from the grocery store as our enchilada base.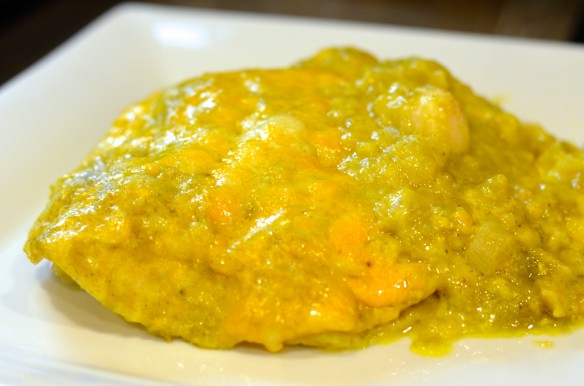 Stuffed with both scallops and calamari this was a cheesy, seafood, green chile adventure!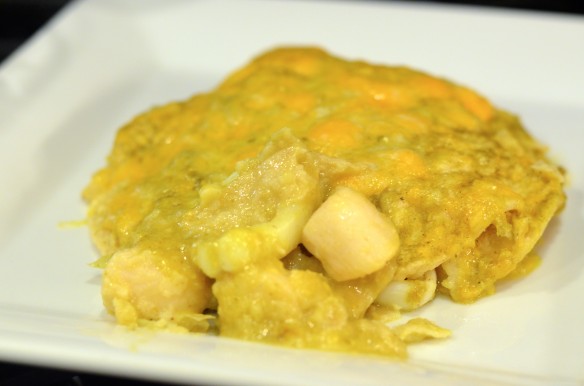 Stacked Seafood Enchiladas
serves 2
6 corn tortillas
1/2 lb bay scallops
1/2 lb calamari
1 white onion
2 cloves garlic
1 tbsp olive oil
1 packet Frontera Green Chile Enchilada Sauce
Cheddar cheese, shredded
In a large pan, heat oil over medium heat and cook onions and garlic until translucent.
Add scallops and calamari to pan and sear briefly.
Drench each tortilla in enchilada sauce and layer two tortillas along the bottom of a baking dish.
Cover tortillas with onions, seafood, and cheese.
Coat with more enchilada sauce.
Add another layer of tortillas, fillings, and then one layer of tortillas.
Spread remaining enchilada sauce over the tops of the tortillas and sprinkle remaining cheese on top.
Bake for 20 minutes.