Leftover Turkey Chipotle Cranberry Quesadillas
This might be my favorite use for leftover Thanksgiving turkey. Whole Foods has this amazing chipotle cranberry cheddar cheese that is subtly sweet and spicy. When paired with turkey it makes a delicious quesadilla.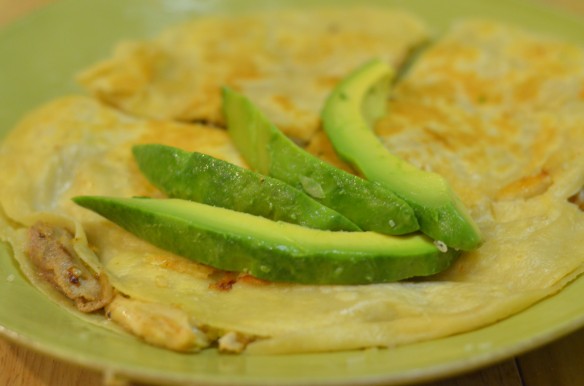 I got super busy and very behind on posting around this time of the year, so I decided to write up all of the recipes we made around this time of year weeks later but save the posts for this year. It feels a little like cheating, but at least this allows for my posts to be more seasonally relevant.
Turkey Chipotle Cranberry Quesadillas
2 teaspoons vegetable oil, divided
1/2 yellow onion, chopped
2 cloves garlic, crushed
3/4 lb turkey, cooked
4 tortillas
3/4 cup cranberry chipotle cheddar cheese, shredded
sour cream, for topping
salsa, for dipping
Heat 1 teaspoon vegetable oil in a small pan over medium heat.
Add in the onion and garlic and cook until soft.
Add the turkey to the pan to reheat.
In a large pan, heat up another teaspoon of oil in a frying pan large enough to fit the tortillas over medium heat. Dip the tortillas in the oil as it is heating.
Spread the mixture on top of two of the tortillas.
Sprinkle the cheese on top and top with another tortilla.
Grill the quesadillas until golden and cut into wedges.
Serve with sour cream and salsa.