Chocolate Crinkle Cookies
When I visited my parents in Indiana before Christmas, I helped my mom bake a bunch of cookies to put into holiday gift baskets for their neighbors. I chose these cookies because they are super simple (I've made them before), they remind me of brownies, and covered in powdered sugar before baking, they look like they've been dusted in snow...so perfect for winter.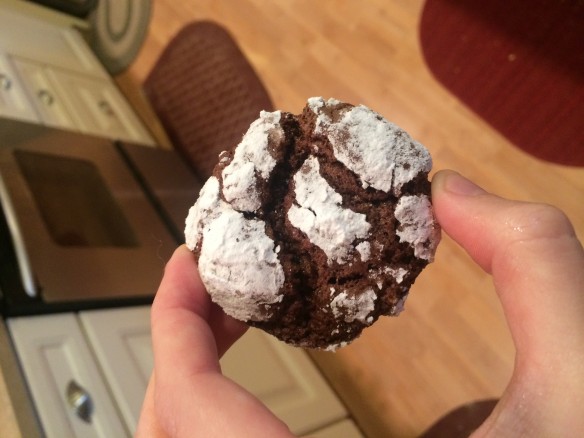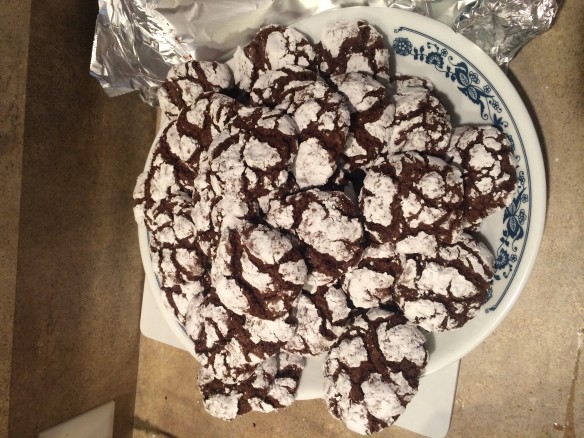 Chocolate Crinkle Cookies
yields ~3 dozen
1 cup cocoa powder
2 cups granulated sugar
1/2 cup vegetable oil
4 eggs
2 teaspoons vanilla extract
2 cups all-purpose flour
2 teaspoons baking powder
1/2 teaspoon salt
1/2 cup powdered sugar
In a large bowl, combine the cocoa powder, granulated sugar, and vegetable oil.
Add in the eggs one at a time, mixing thoroughly. Add in the vanilla extract.
In a medium bowl, sift together the flour, baking powder, and salt.
Slowly the add the dry mixture to the wet mixture and mix until just combined.
Cover the dough and refrigerate overnight (or at least 4 hours).
Preheat the oven to 350°. Line baking sheets with parchment paper.
Scoop out tablespoon sized balls of dough and roll in powder sugar.
Place on baking sheets and bake for 12-13 minutes.
Allow to cool on pan before transferring to a wire cooling rack.
recipe from AllRecipes