Lemon Lavender Scones
Last time we visited Temecula, I visited the lavender store and bought food-grade lavender. The perfect pairing for lavender is lemon, so I added them both into a delicious buttermilk scone. Coffee, scones, and working on a crossword is pretty much the perfect way to start off a weekend, especially Easter weekend which is coming up soon.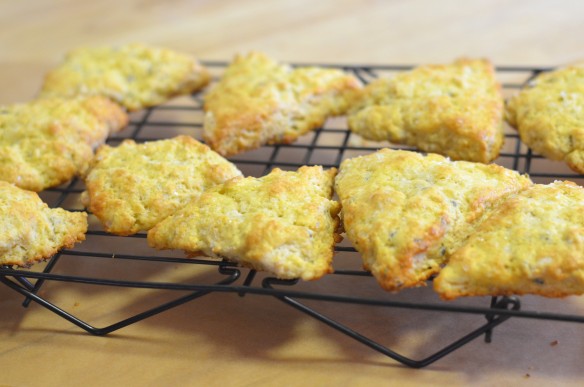 Lavender and lemon are a delicious combination, and I upped the lavender and the lemon zest from the original recipe to amp up the flavor.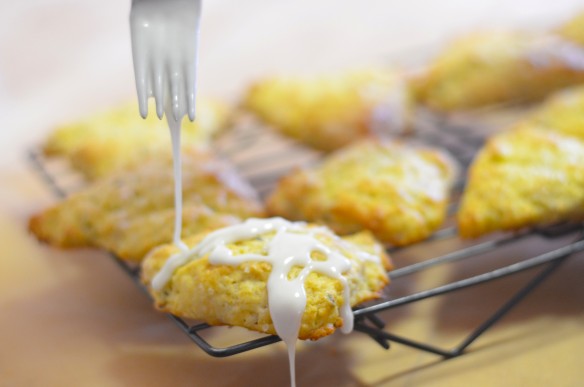 Sometimes homemade scones disappoint in terms of texture, but not these. Scones taste best on the day made, but these do hold up for another day.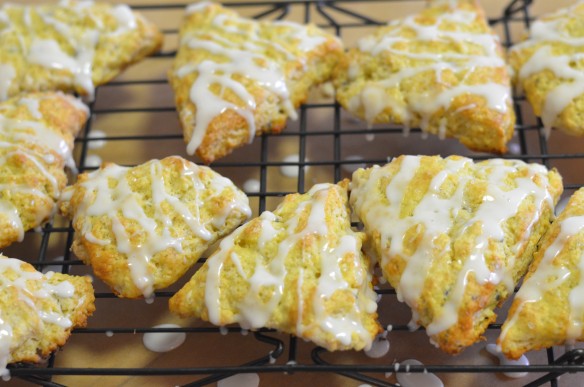 Lemon Lavender Scones
yields 16 scones
3 cups all-purpose flour, plus more for dusting
3/4 cup granulated sugar
1 tablespoon baking powder
1/2 teaspoon baking soda
2 teaspoons dried lavender buds
3/4  cup unsalted butter, chilled and cut into 1/4" pieces
1 cup buttermilk
1 teaspoon vanilla extract
1 tablespoon lemon zest
1 egg, beaten + 1 tablespoon of water
1 cup powdered sugar
2 tablespoons lemon juice
Preheat the oven to 425°. Line baking sheets with parchment paper or silicone baking mats.
Whisk together the flour, sugar, baking powder, baking soda, and lavender in a large bowl.
Cut the butter into the flour mixture until it resembles a coarse meal.
Mix the buttermilk, vanilla extract, and lemon zest in a small bowl.
Add the buttermilk mixture to the four/butter mixture until a shaggy dough forms.
Transfer the dough to a lightly floured surface and knead until dough comes together.
Shape into 10"x6" rectangle. Cut down the center of the rectangle  so you have two 10" strips. Make diagonal cuts to form triangles.
Place on baking sheets and brush egg wash on top.
Bake for 13-15 minutes until lightly golden.
Allow to cool on baking sheet for 5 minutes then transfer to a wire cooling rack.
Once cooled, combine the powdered sugar and lemon juice to form a glaze. Drizzle over scones and serve.
Recipe from Epicurious