Mezcal Margarita
Wow has this been the best cocktail discovery in our lives. We're both huge margarita fans, so when we picked up a bottle of mezcal from our local liquor shop and were wondering what cocktail to craft with it, our minds turn there. Margaritas. Smoky and spicy, with a sweet lime finish, these are hard to put down (or not whip up a second batch).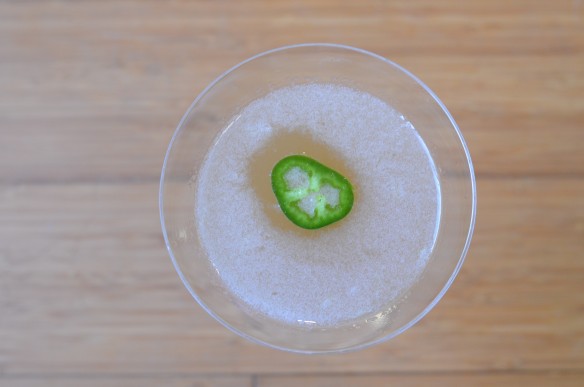 Our original version omitted the jalapeño, but the drink lacked just that little oomph to round it off. You need the burn of the pepper to hit all the good parts of the palate.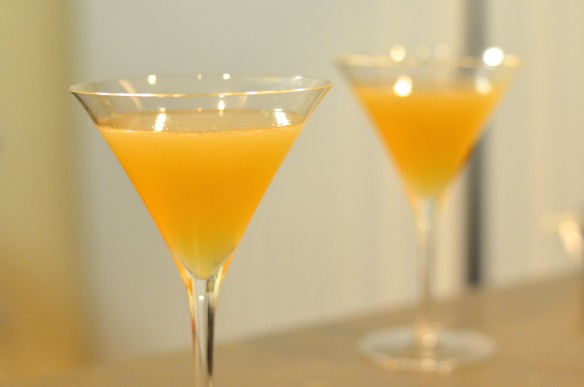 Mezcal Margaritas
serves 2
4 shots mezcal
1 shot Grand Marnier
2 limes, juiced
1 shot agave nectar
4 slices jalapeño, divided
ice
Combine mezcal, Garnd Marnier, lime juice, agave nectar, 2 slices of jalapeño, and ice in a cocktail shaker.
Shake vigorously.
Strain into a martini glass and garnish with a single slice of jalapeño.