Mini S'mores Pies
Apparently last Monday was National S'mores Day. It seems there is a national day celebrating each and every kind of food that you can possibly imagine. This post is a bit late for this "holiday," but better late than never, I guess.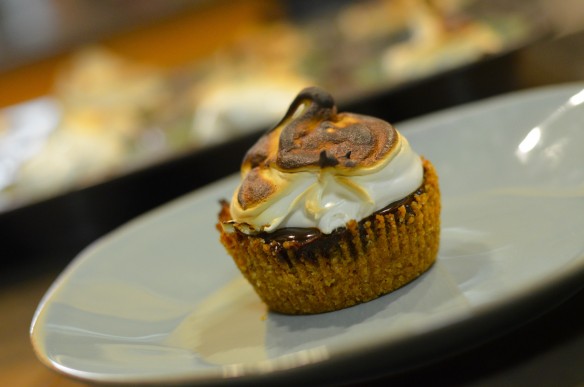 These mini s'mores pies were a big hit with Dustin after a long day of work and teaching his class, as well as with his co-workers the following day. They were all gone by 9:30 in the morning.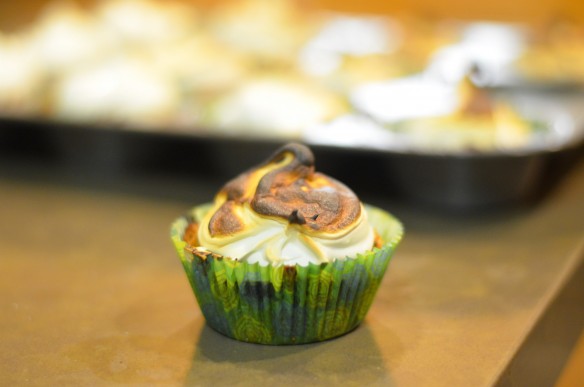 My filling is a mixture of semi-sweet and milk chocolate, and the homemade marshmallow fluff is to die for. I definitely had leftovers of both for Dustin to snack on while I'm visiting Texas. They'd make great ice cream sundae toppings. You're welcome, Dustin.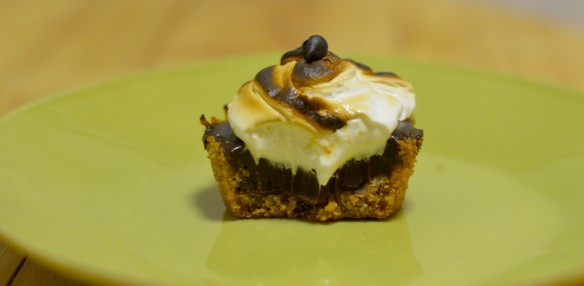 Mini S'mores Pies
yields 1 dozen
Graham Cracker Crust
1 1/2 cups graham cracker crumbs
1/3 cup granulated sugar
1 cup butter, melted
Preheat the oven to 350°. Line muffin tin with paper liners.
In a medium bowl, combine graham cracker crumbs, sugar, and butter until the mixture looks like damp, crumbly sand.
Press the graham cracker mixture into the bottoms and the sides of the paper liners.
Bake for 9-10 minutes.
Chocolate Filling
1 cup heavy cream
2 1/4 cups chocolate chips (I used a combination of semi-sweet and milk)
1/4 cup butter
In a medium saucepan, heat the heavy cream until almost boiling over medium high heat.
Lower the temperature and add in the chocolate chips and butter, whisking until smooth.
Pour into graham cracker crusts.
Place in the refrigerator and allow to chill for at least 4 hours.
Marshmallow Topping
3/4 cup granulated sugar
1/2 cup corn syrup
1/4 cup water
1/8 teaspoon salt
2 large egg whites, room temperature
1/4 teaspoon cream of tartar
1 1/2 teaspoons vanilla extract
In a medium saucepan, combine the granulated sugar, corn syrup, water, and salt.
Bring to 240° over medium high heat, stirring occasionally.
While the sugar mixture is heating, combine the egg whites and cream of tartar in the bowl of a stand mixer with a whisk attachment.
On medium speed, beat the egg whites until soft peaks form.
Once the sugar mixture has reached temperature, slowly drizzle over the egg mixture while mixing slowly.
Beat for about 7 minutes until stiff and glossy.
Add in the vanilla extract and beat for another 2 minutes.
Dollop on top of the chocolate filling.
Place under the broiler or use a torch to brûlée the tops.
Serve immediately or store in the refrigerator.
marshmallow creme recipe from Chow