Chocolate Cupcakes with Blackberry Basil Buttercream
So much for trying to post weekly...Perhaps monthly is a more reasonable goal.
Since today is the unofficial last day of summer I wanted to post these cupcakes while they still felt somewhat seasonally appropriate.  This flavor combination is spot on.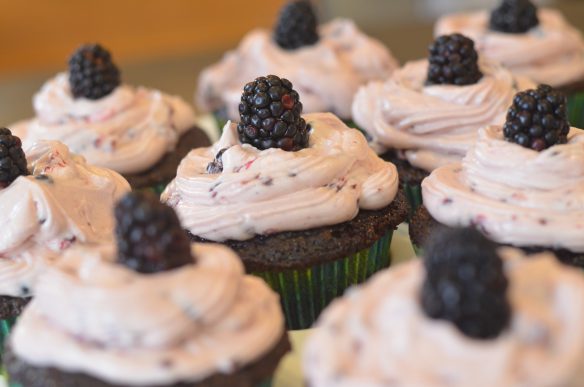 Fresh basil is infused into a buttercream with chunks of fresh blackberries on top of a decadent chocolate cupcake.  Sometime chocolate cake is too rich and heavy on a day when you've already eaten a ton of food at a backyard BBQ.  The basil and blackberry make these chocolate cupcakes feel a little bit lighter while still satisfying any chocolate craving you might have.  Top these off with a fresh blackberry for an easy decoration.