Apple and 'White Chocolate Wonderful' Bars
Given the abundance of apples in our home, it's only natural I spend my baking time making delicious apple treats.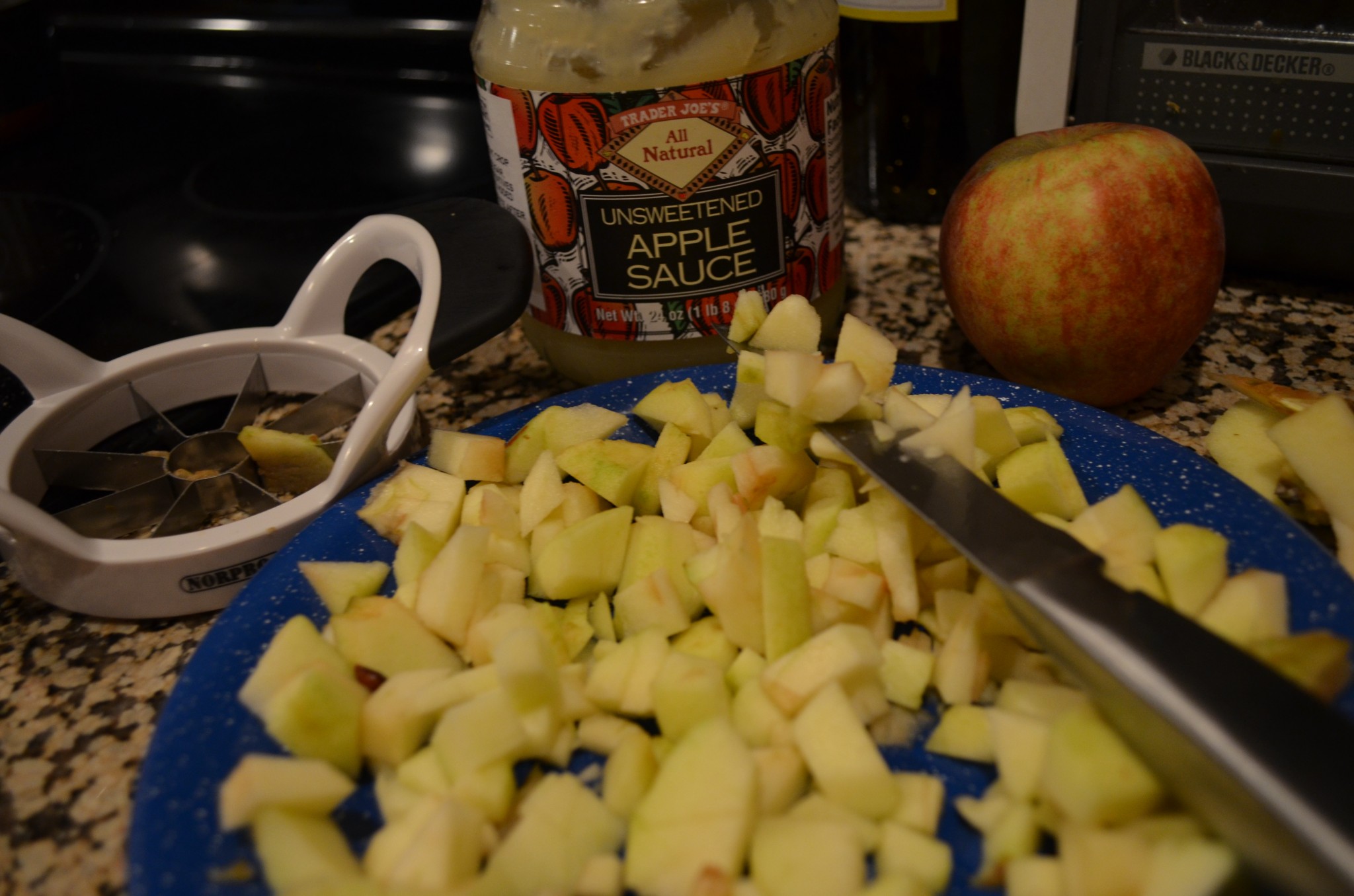 Peanut butter is one of the most amazingly delicious and versatile foods in our pantry (which is actually just an overflowing cabinet). I could literally eat it at every meal and snack, sweet or savory. I especially enjoy when peanut butter is slightly elevated and given even more flavor. Perhaps that is why I love Peanut Butter & Co. peanut butter (and their domain name) so dearly, particularly the White Chocolate Wonderful.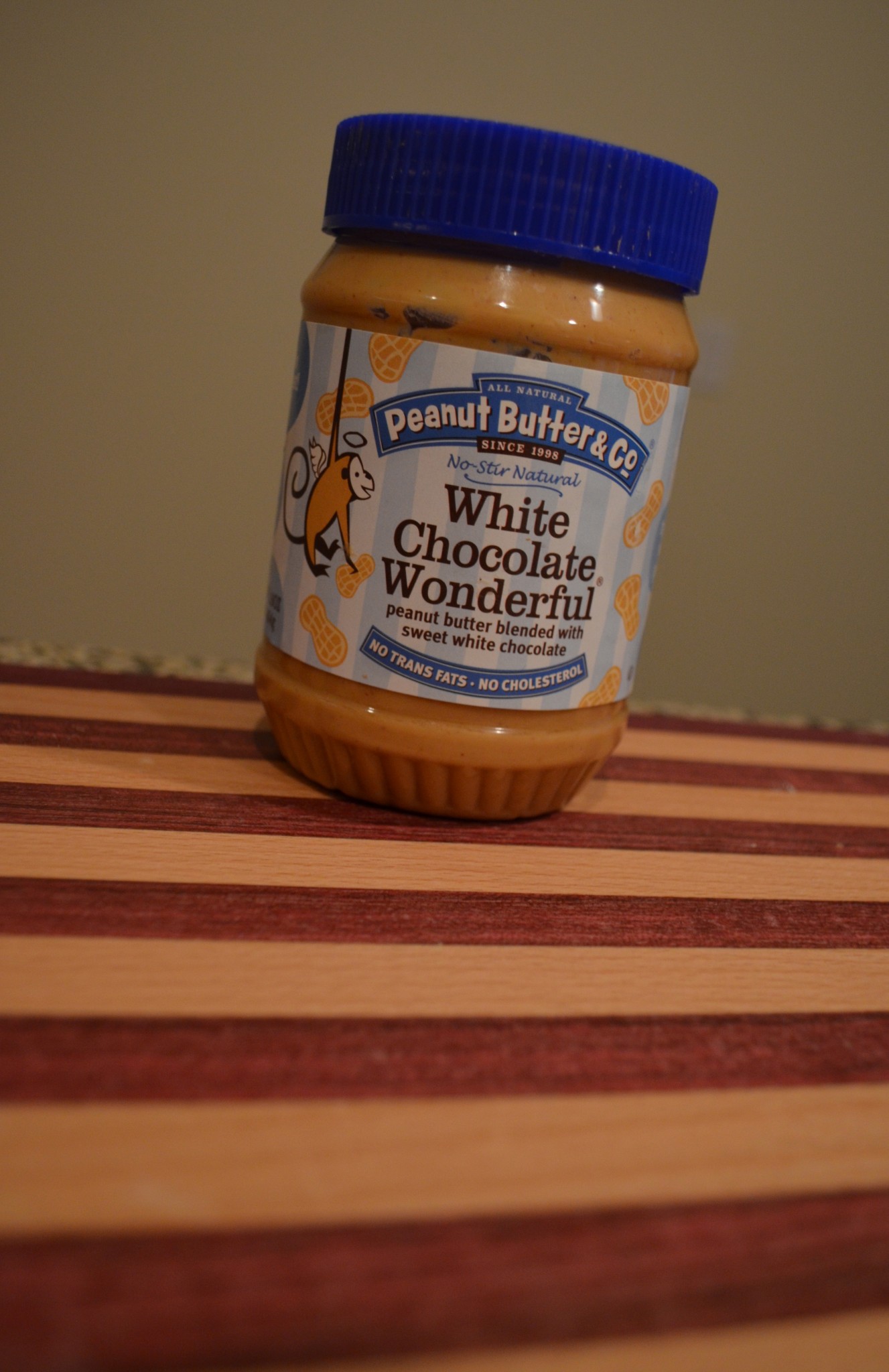 I love peanut butter and apples together as a snack, so when I saw this recipe a few days before apple picking, I made a mental note to try these when I returned home with my fruit stash. But I wanted to add a little something extra to my bars, so in comes the White Chocolate Wonderful. I also added some applesauce (what goes better than applesauce with fresh apples?) and changed the ratio of some of the ingredients just for fun (and to bake in smaller pan than called for in the original recipe).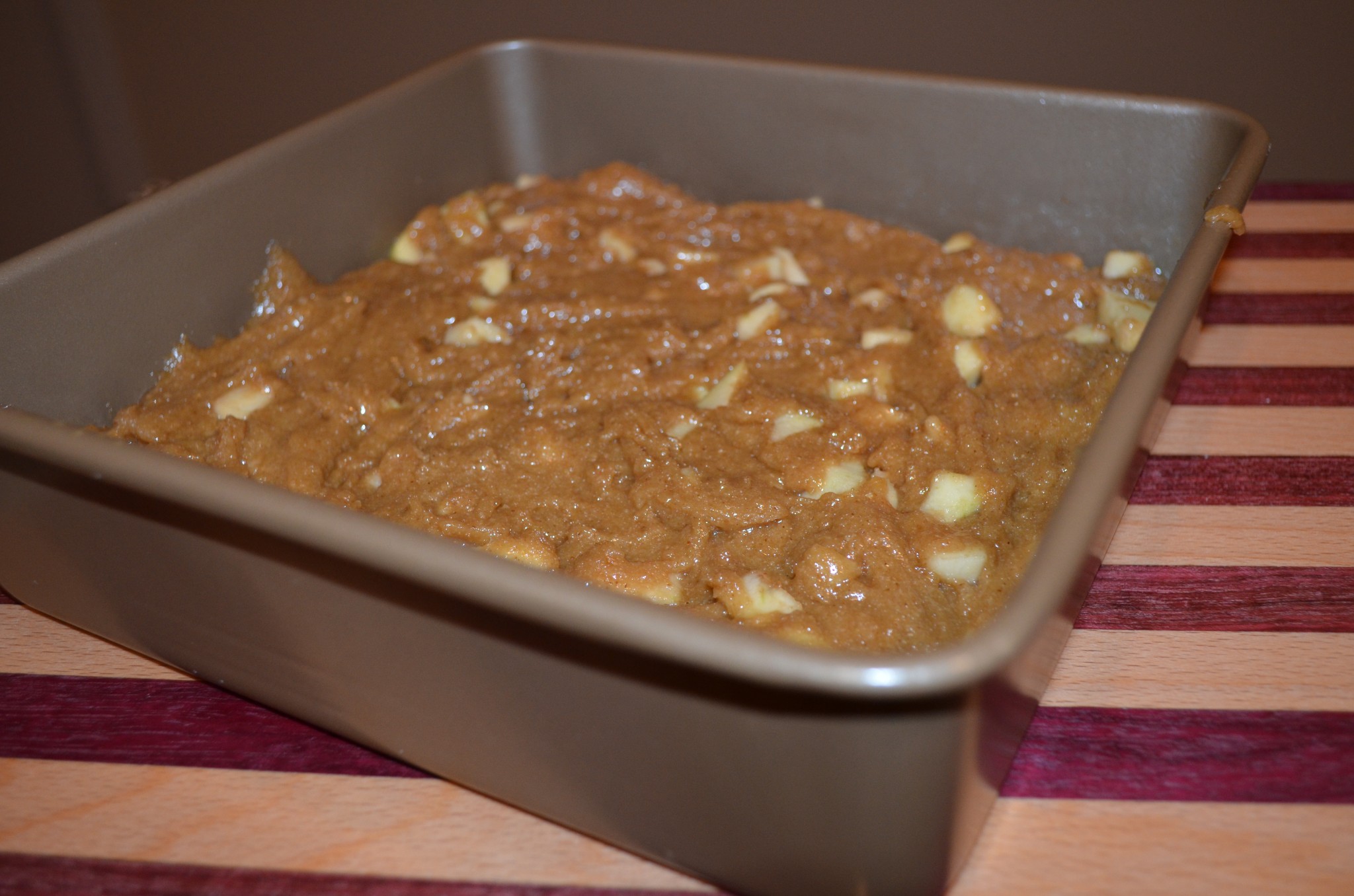 Apple and 'White Chocolate Wonderful' Bars
yields 12-16 really thick bars!
Bars
1/3 cup unsalted butter
1/2 cup unsweetened applesauce
1 1/4 cup light brown sugar (I used a little less, but I think they need to be a little sweeter)
1/2 cup White Chocolate Wonderful peanut butter
1 large egg
1 teaspoon vanilla extract
1 1/2 cups whole wheat pastry flour
1 1/2 teaspoons baking powder
1/4 teaspoon baking soda
1/2 teaspoon salt
1 cup of apple, diced (I used Jonagold)
Butter flavored cooking spray
Glaze
1/2-3/4 cup powdered sugar (depending on the consistency you want for the glaze)
1/8 cup almond milk
1/8 cup White Chocolate Wonderful Peanut Butter
1/2 teaspoon vanilla extract
Preheat oven to 350°. Spray 9x9 pan with butter flavored cooking spray.
Peel and dice apple.
Melt the butter in a saucepan, then add the applesauce and brown sugar to the mixture. Remove from the heat and add the peanut butter. Let the mixture cool.
Combine flour, baking soda, baking powder, and salt.
Whip the egg in a small bowl, then add to the wet mixture along with the vanilla extract.
Add the wet ingredients to the dry ingredients and mix until combined. Add in the apples
Pour into pan and bake 25-30 minutes or until toothpick comes out cleanly.
After the bars cool some, make the glaze by combining all of the ingredients in a small bowl (adjusting ratios to achieve proper consistency) and drizzle over bars.
Cut and serve slightly warm. These would be great served with vanilla ice cream if you'd like to really indulge!
Adapted from Two Peas and Their Pod's Peanut Butter Apple Bars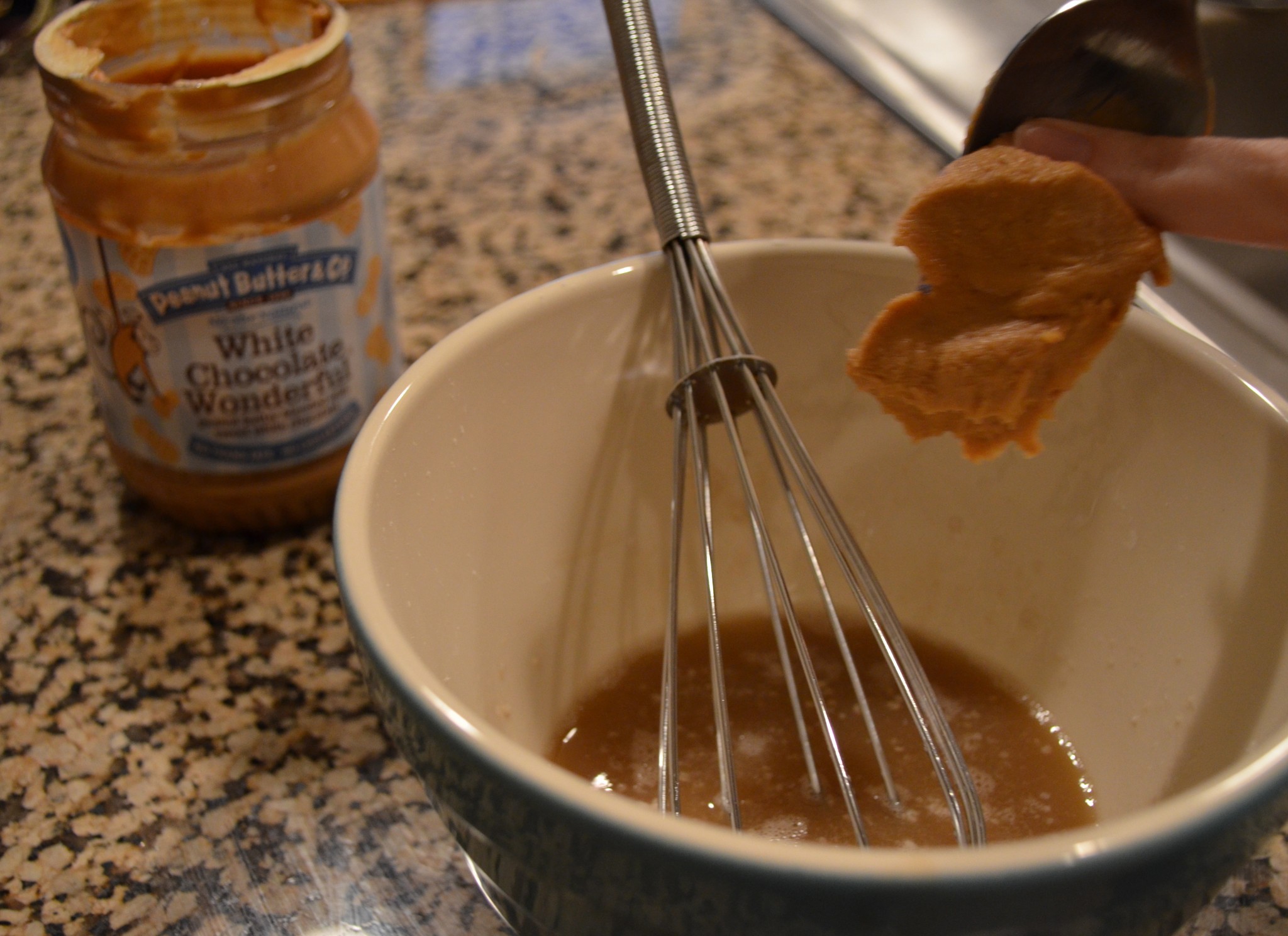 The bars are good by themselves, particularly when you get a fleck of the sweet apple, but the glaze really sends them over the top. I'd imagine these bars are really good with regular peanut butter, but the White Chocolate Wonderful is so ridiculously tasty, I don't think I would ever go back to plain ol' peanut butter.