How to Spend a Fall Saturday Afternoon...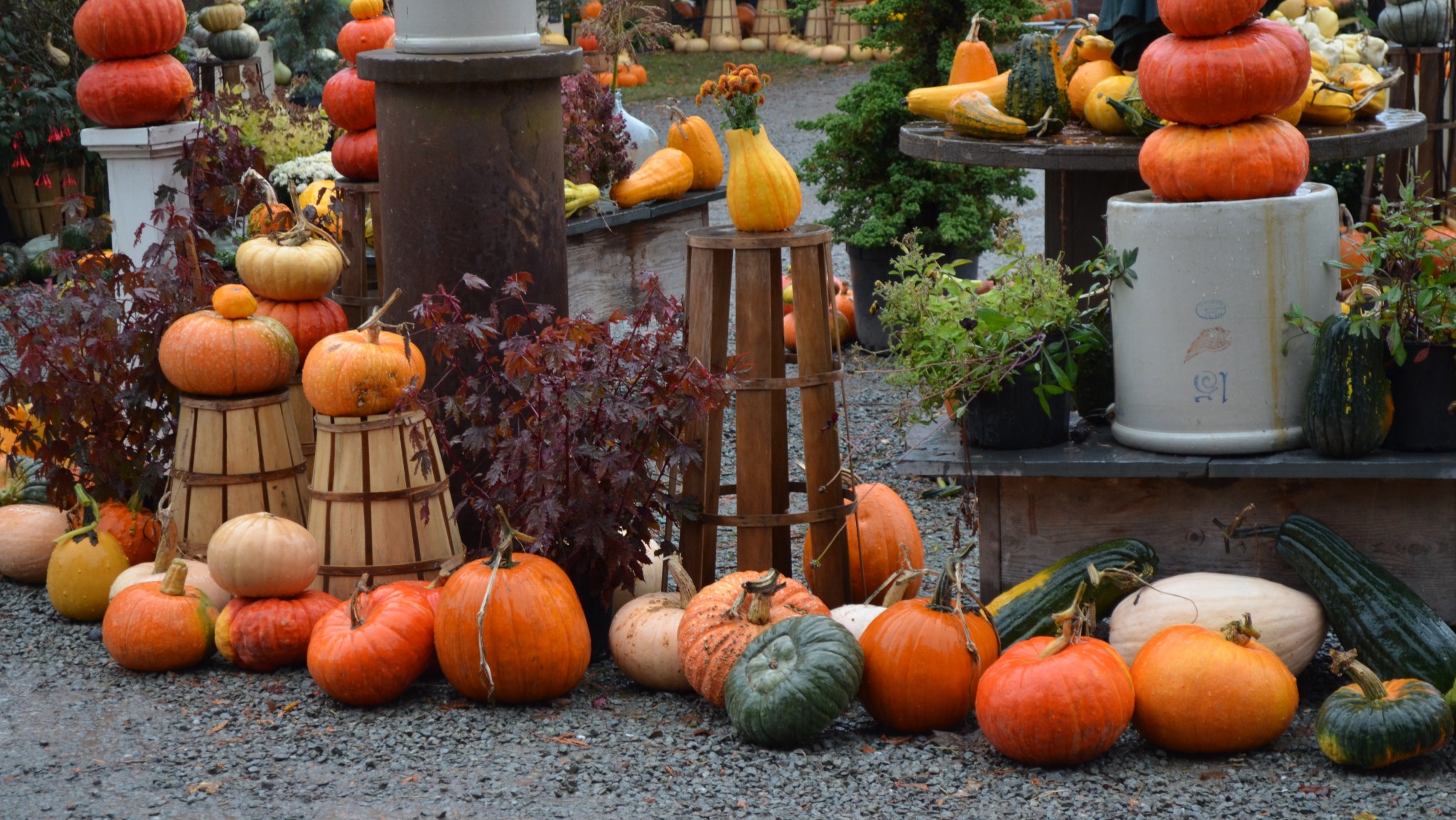 Dustin has these great memories of going apple picking as a child back from when he lived in Illinois. The thought of apple picking, warming up with some hot apple cider, and some tasty doughnuts (apparently Dustin's favorite part, which we were sadly unable to duplicate) sounded pretty good to me, so we got into our rain gear since there was a high chance of rain (as always here) and headed about 60 miles north to Mount Vernon and Gordon Skagit Farms.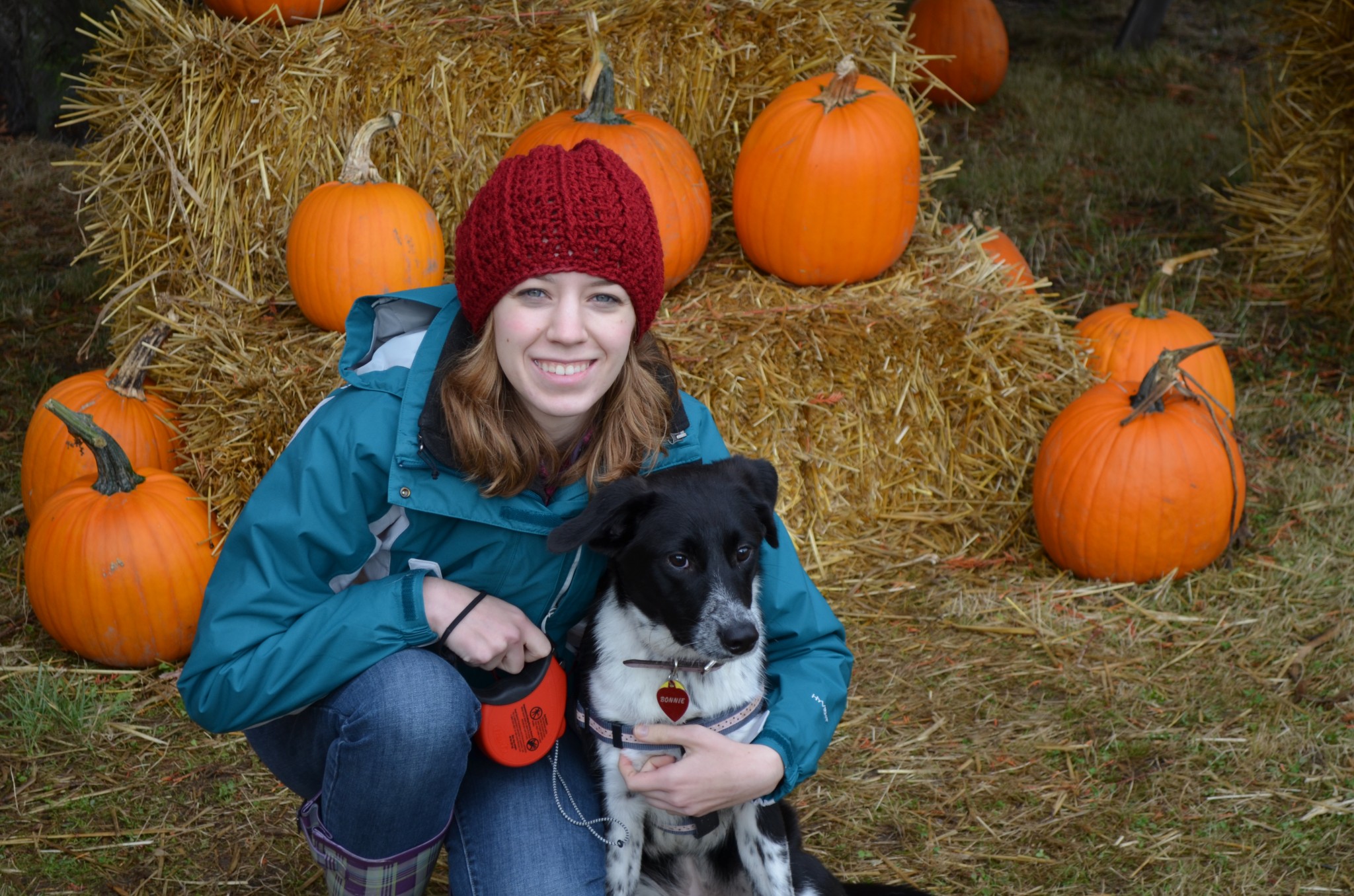 We originally had planned to go to another farm where they have a ton of different apple varieties, most of which you've never heard of, but sadly, they were all picked out for the season. Gordon Skagit Farms only had Jonagold apples, but we still got our apple picking experience, so that was alright. We had to look pretty hard to find good apples, but we were successful in the end. We came home with a large bag of apples to snack on and bake with over the next couple of weeks.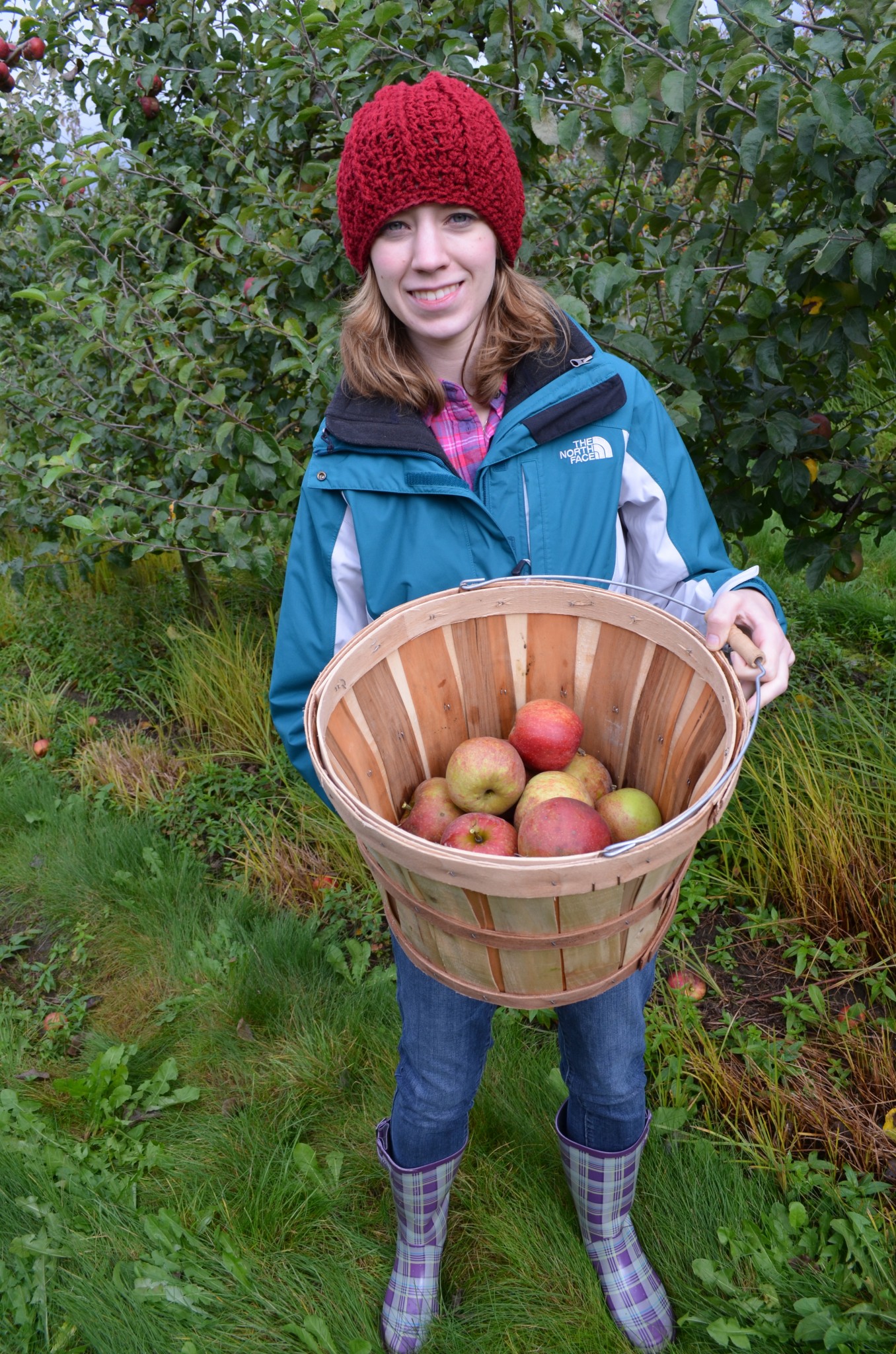 We also got to pick our own pumpkins from the patch that we will hopefully get to carve for Halloween! We also came back with several gourds, squash, and colorful Indian corn to make an autumn decorative arrangement and freshly made apple cider that we'll warm up on these chilly mornings for a little treat.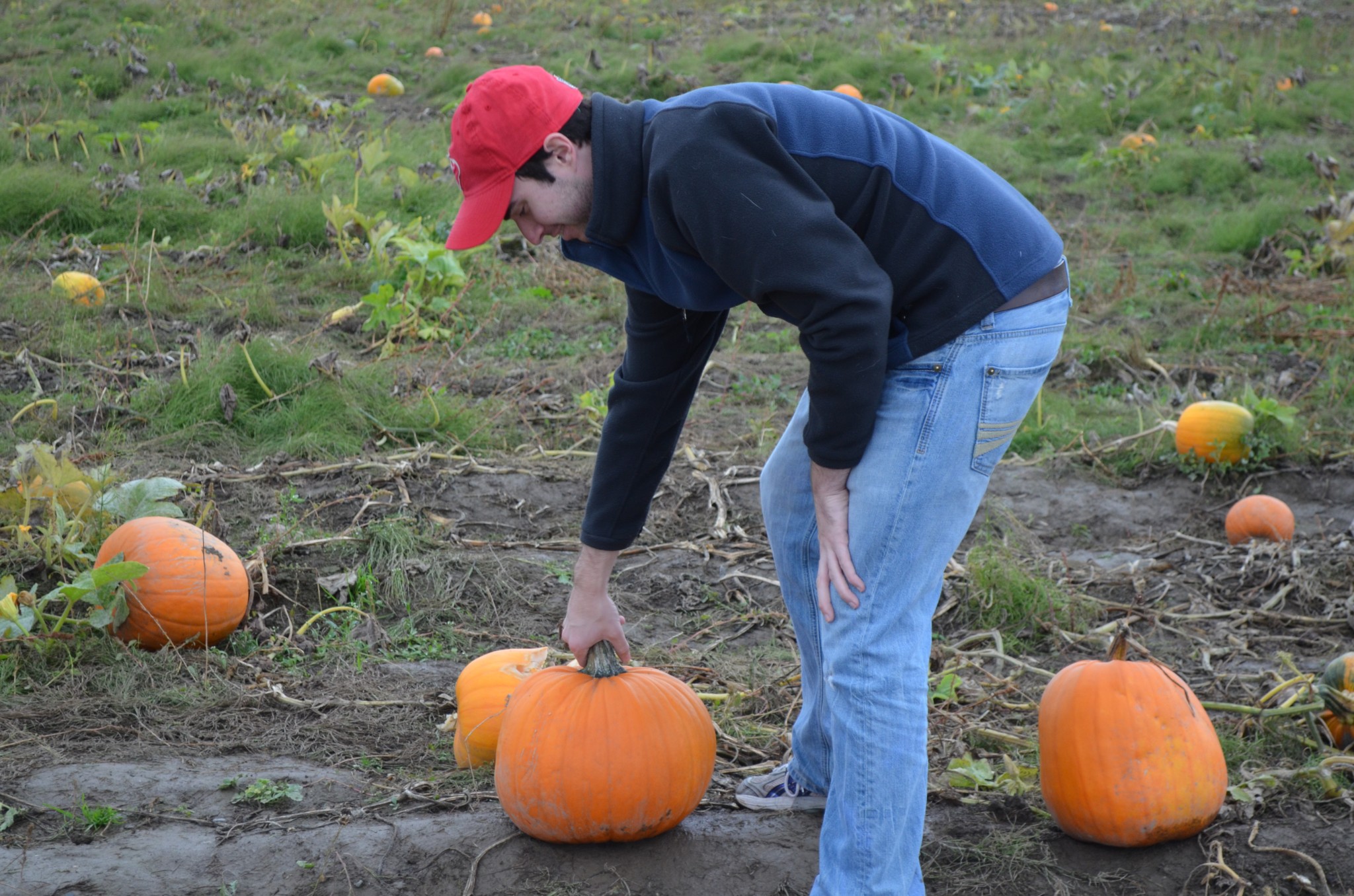 For the beginning of our trip, it actually didn't rain! So we got to pick our apples and even our pumpkins in peace. Unfortunately we had gotten a few turns into the crop circle maze with our nice camera when it started to rain. We managed to get back out of that muddy mess, and walked around the little outdoor farm store where we picked up the extra gourds, squash, and Indian corn. We walked out with a ton of stuff for less than $25!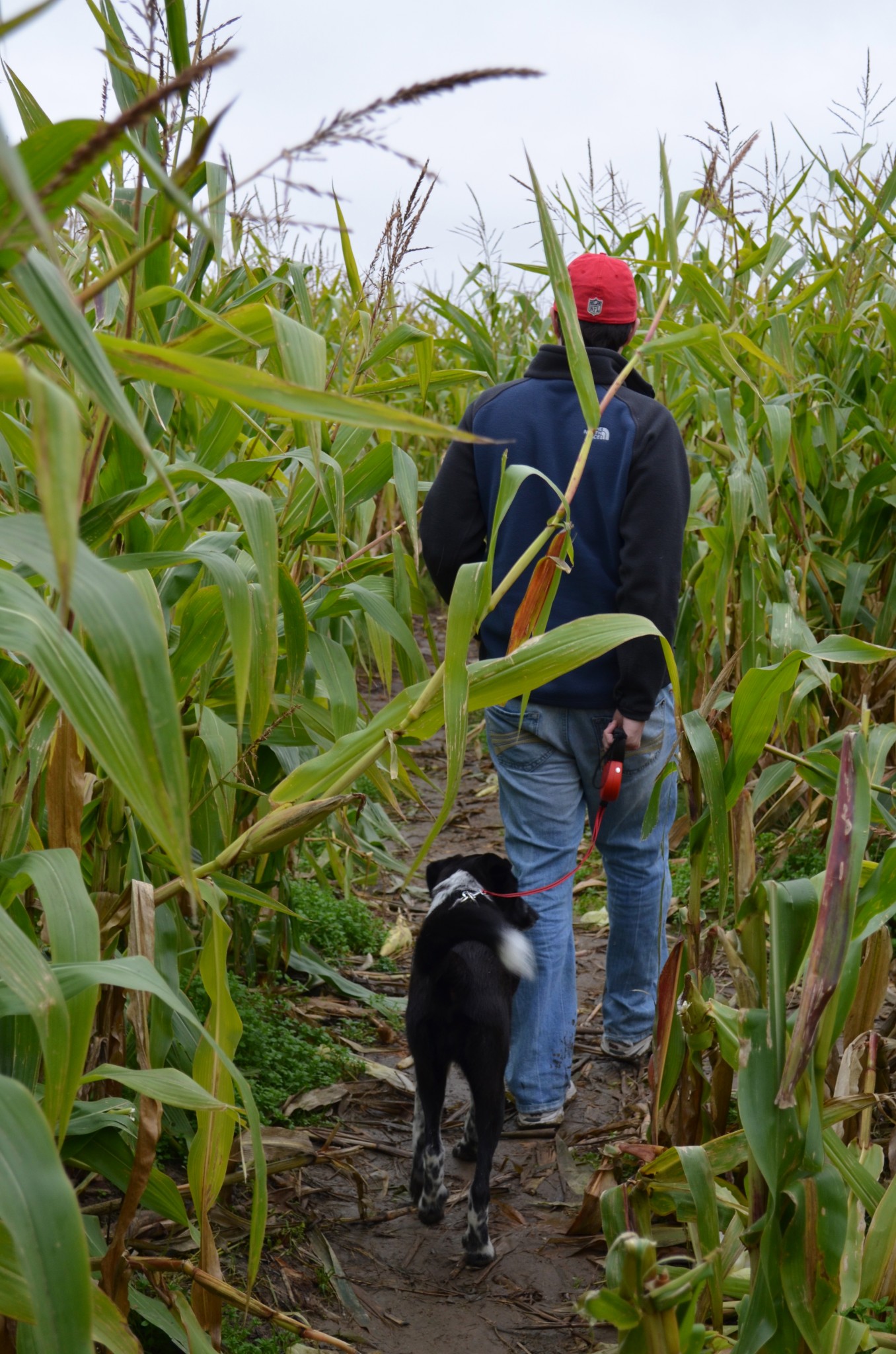 We also had the tastiest apple cider I've ever had courtesy of the on-premises cider shack. Why was this the tastiest apple cider I've ever had? Maybe because it was actually caramel apple cider! Yes, it was apple cider with caramel syrup like you get in a latte, covered in a thick layer of whipped cream. It was amazingly sweet, (almost too sweet, but not quite), and Dustin said he imagined that it was what Butterbeer from Hogsmeade in the Harry Potter series would taste like. I wish there were better words to describe the flavor of this apple cider, but all I can come up with is plain tasty.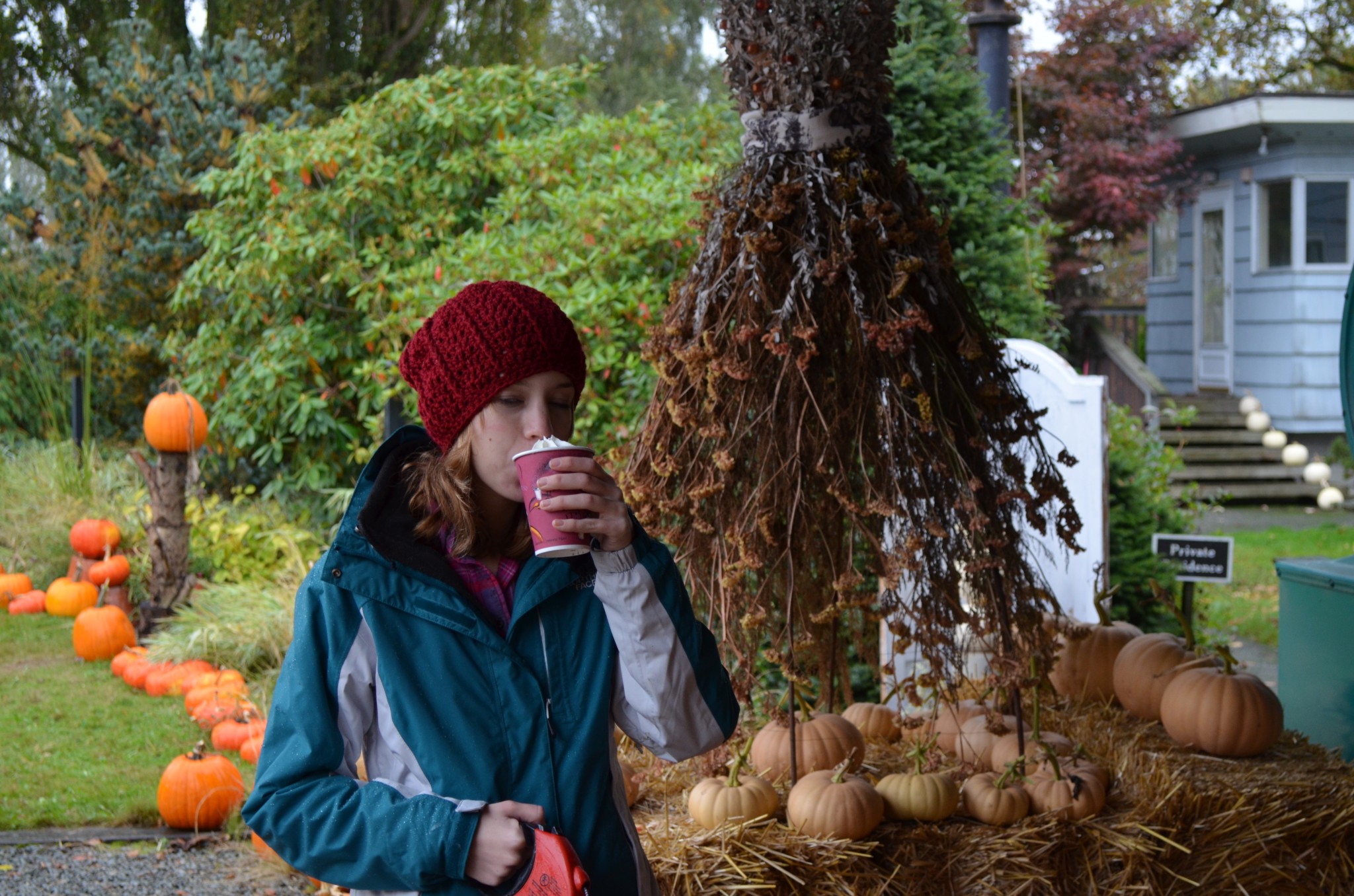 Although the shack had some baked goods, unfortunately doughnuts were not among the treats there. We planned to stop at Top Pot on the way back, but we both felt the caramel apple cider had satisfied our sweet teeth. So even though Dustin didn't get his doughnuts, I think we were both pretty happy, and we got a great new idea on how to prepare apple cider!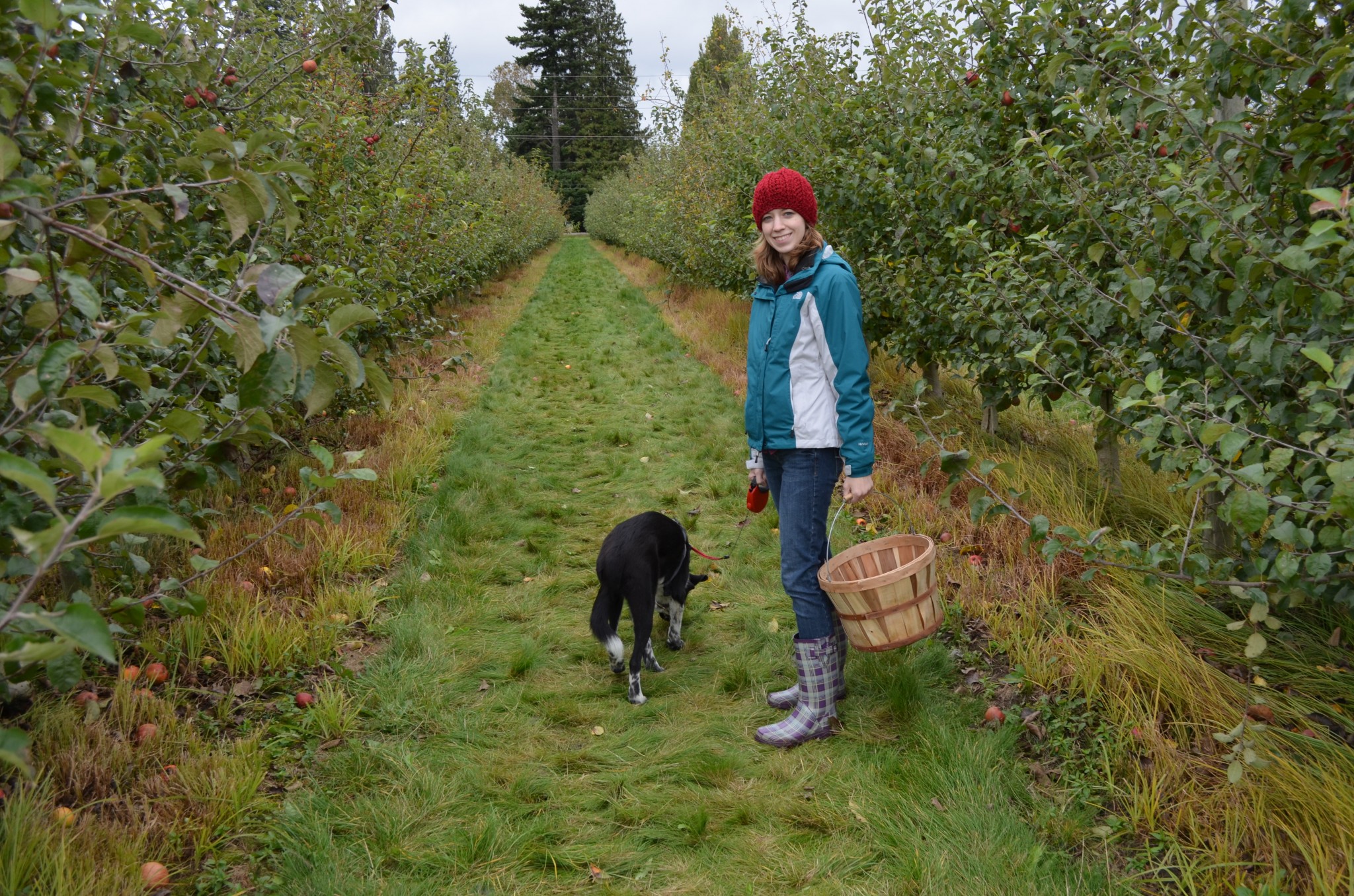 Best part of the day, Bonnie got to join us since the farm was doggie friendly. We had an incredibly dirty puppy at the end of our trip. Good thing we remembered to bring towels.