Mobile Feast
The phenomenon has been spreading. We first saw it in Austin, TX. But it's everywhere, and Brunchbox really sold us on the idea. Mobile food trucks! God, I wish all the mobile food trucks in Seattle were all in the same place. My wish came true Saturday at the Seattle Center right next to the Space Needle for the first ever Seattle Center Mobile Feast. Erin told me the event was occurring last Saturday, so when we discovered it was actually a week later, I had to last a full seven days in desperate anticipation. Was it worth it? Short answer: yes. Long answer: see photos.

The toughest part about these kind of things is deciding where to go. We set out saying we'll make a full circle around before we decide. Yeah, that worked well. A few carts in, we spotted these: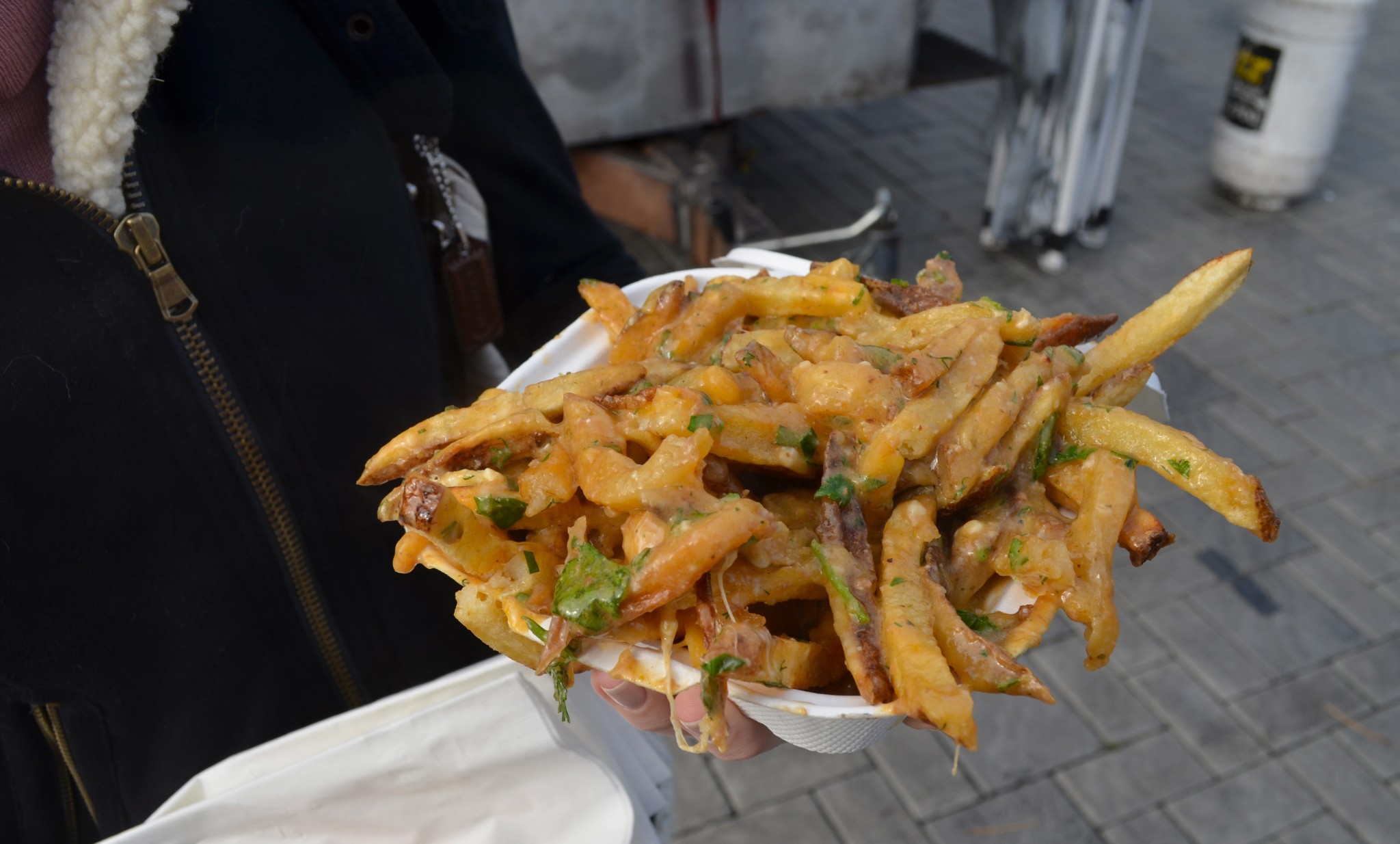 You can't blame us. Skillet serves up some amazing Poutine, or in other words, super cheese fries with herbs and gravy. These take Dustin's Festival Gold prize. This place was such a killer street joint that they actually started a diner. I don't know if in the community, that's considered selling out, but I can see why Skillet was so popular.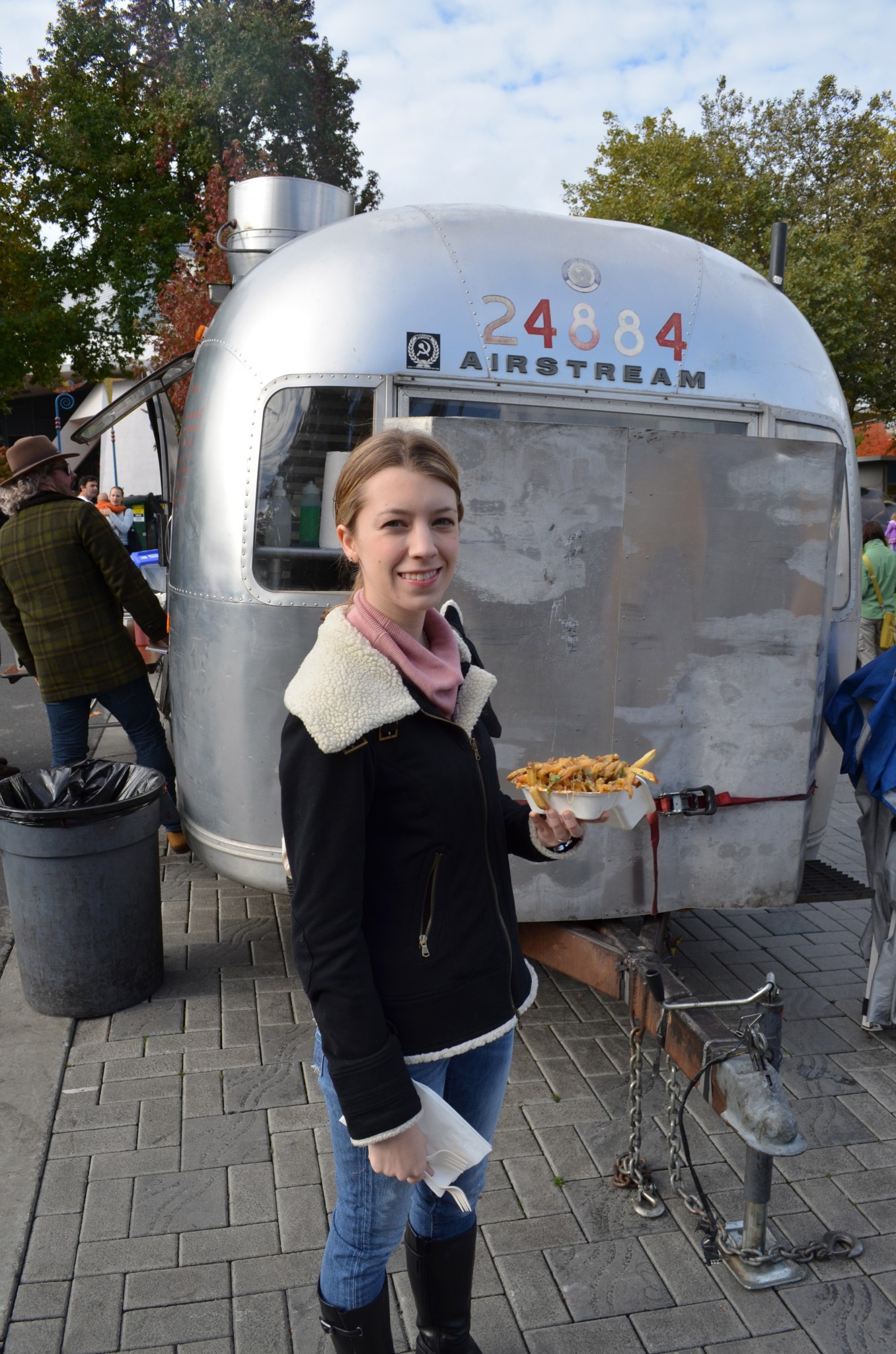 Next up, cajun. Neither of us are huge cajun fans, but most of the streetcars were burgers, BBQ, or tacos (and our personal rule is to stay away from BBQ and Mexican outside Texas), so this car stood out. And anyway, you won't be disappointed ordering jambalaya or beignets.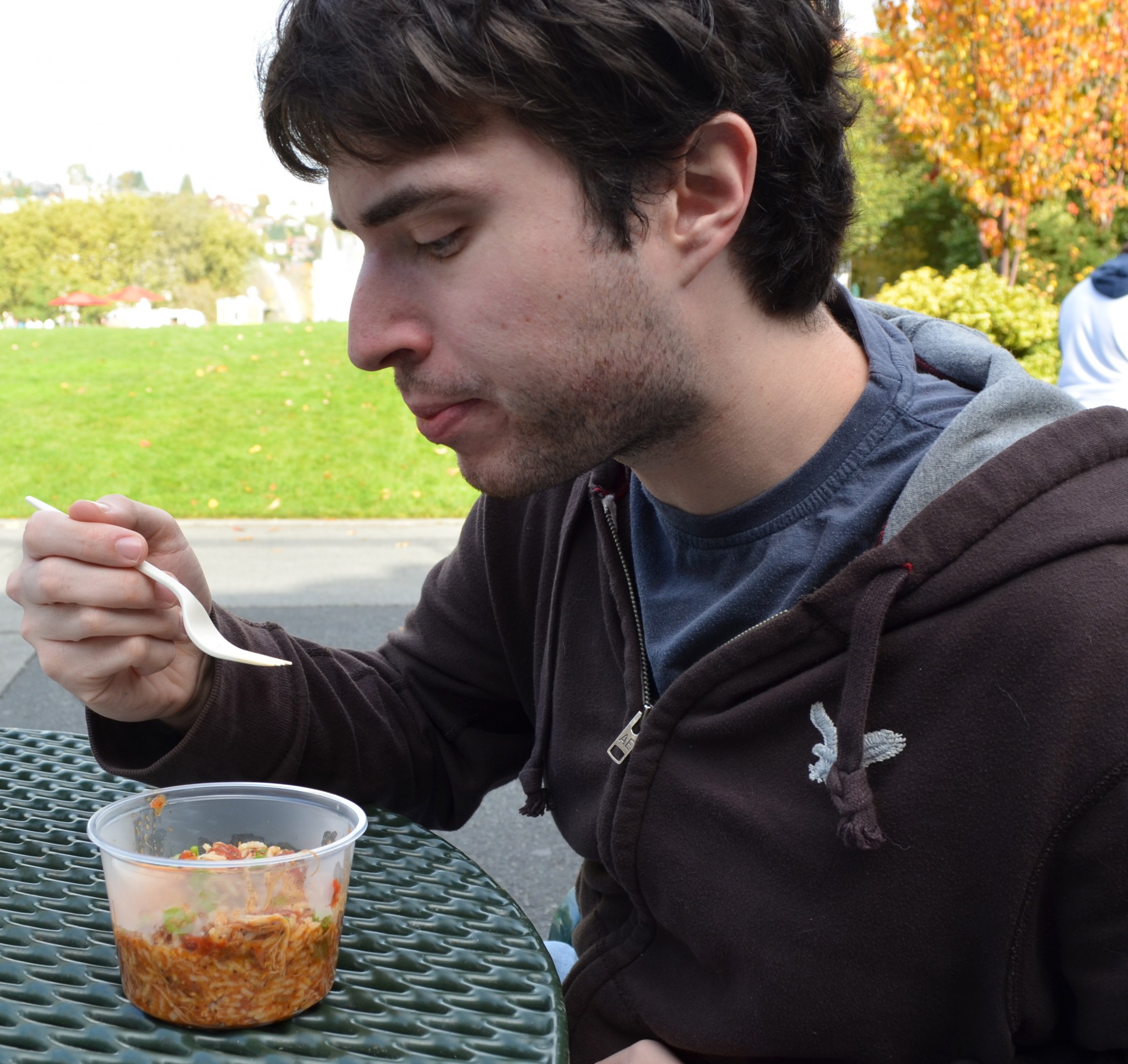 Especially not at Where Ya At Matt, where the jambalaya comes smokey and sweet and served with fried oysters. You could taste that spice with every bite, but it was never overpowering, and we were really satisfied.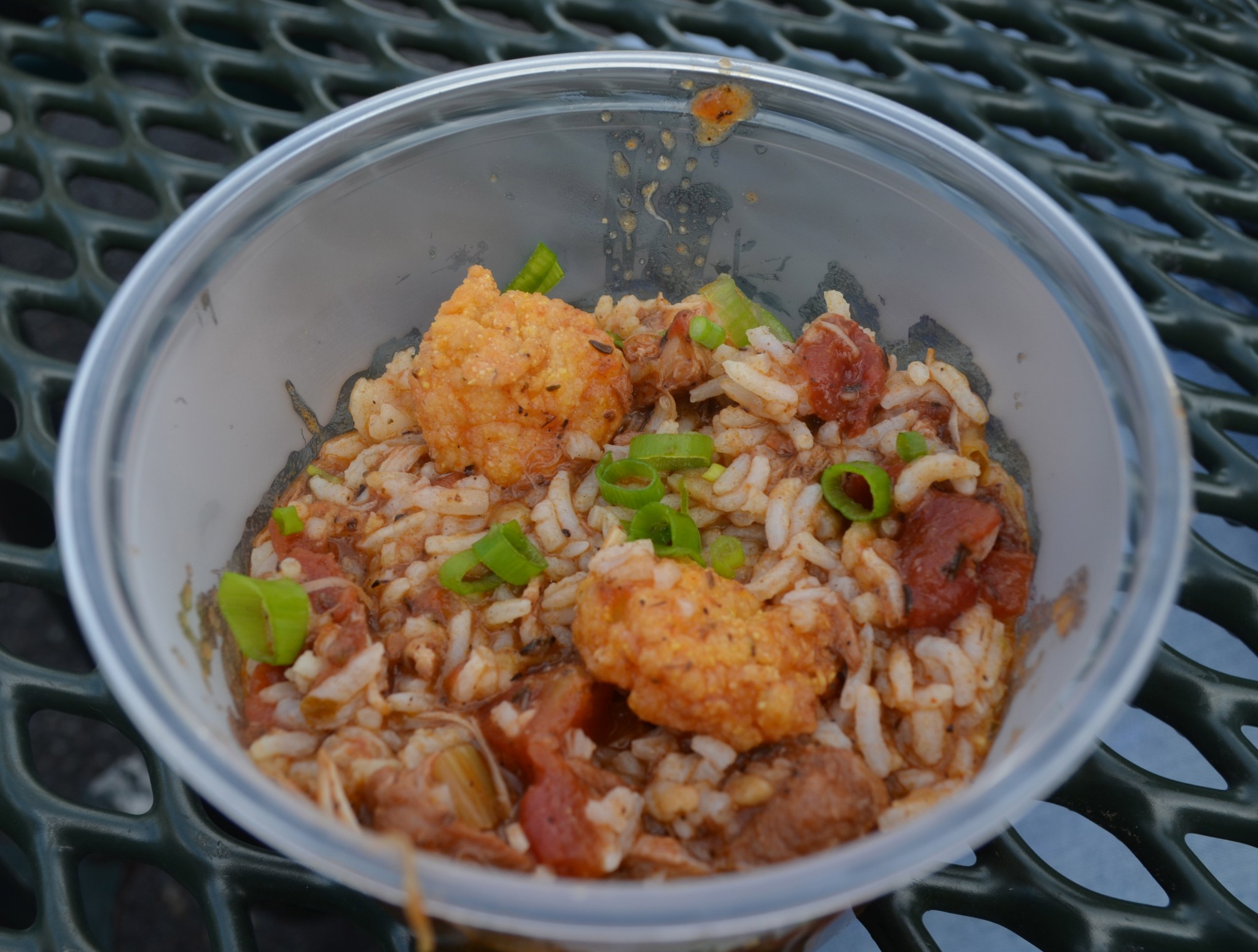 And then Erin shook the bag filled with three beignets and probably a whole cup of powdered sugar to cover those suckas.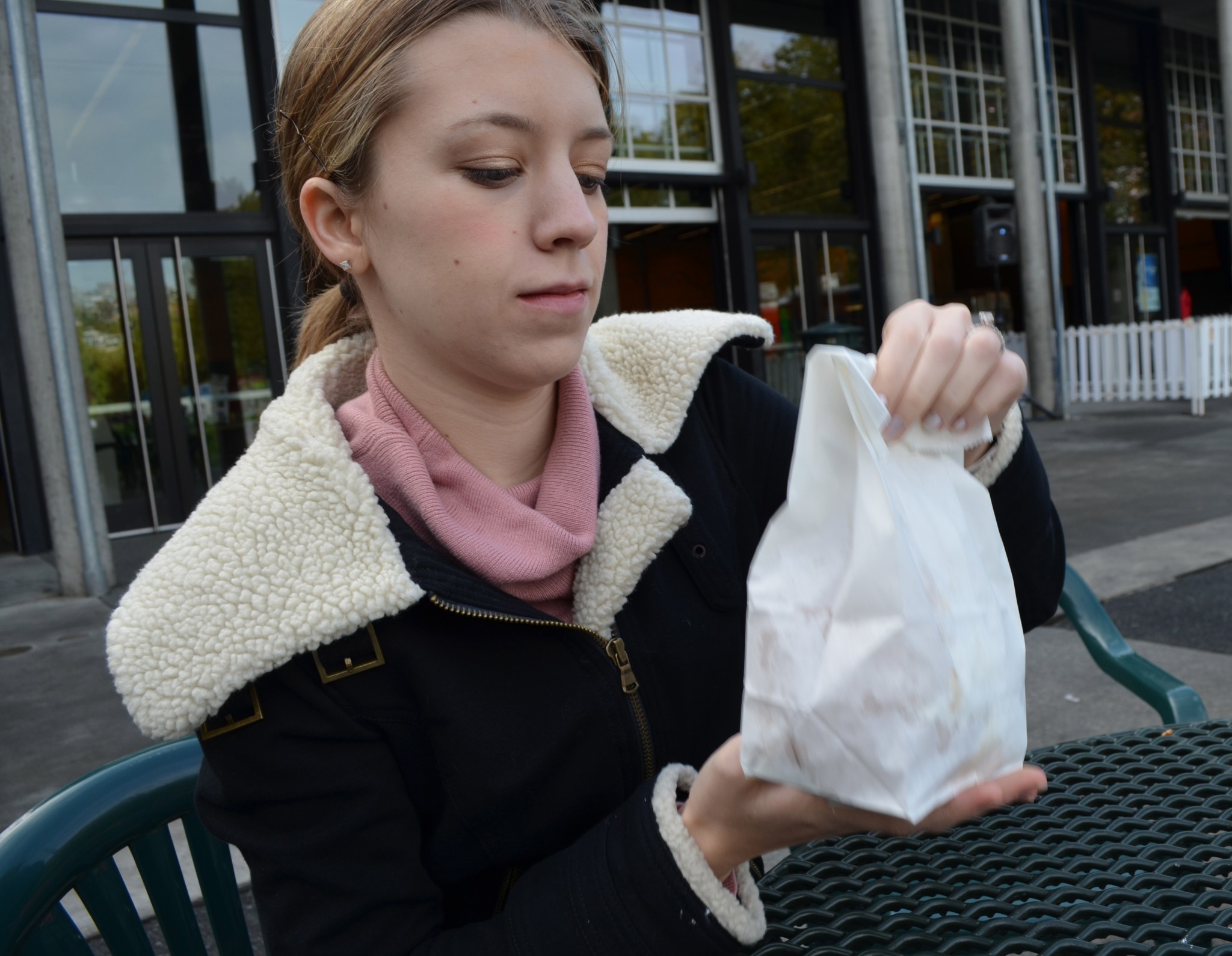 Nothing needs to be said. Just look at the picture:
They're melt in your mouth good, and one little pointer– "accidentally" drop the beignet back in the bag after each bite and throw your hands up in disgust as it gets recovered in powdered sugar. These take Erin's Festival Gold prize. We're just about ready for a trip to Cafe Du Monde in New Orleans for the original (although we'd still hit this place up again).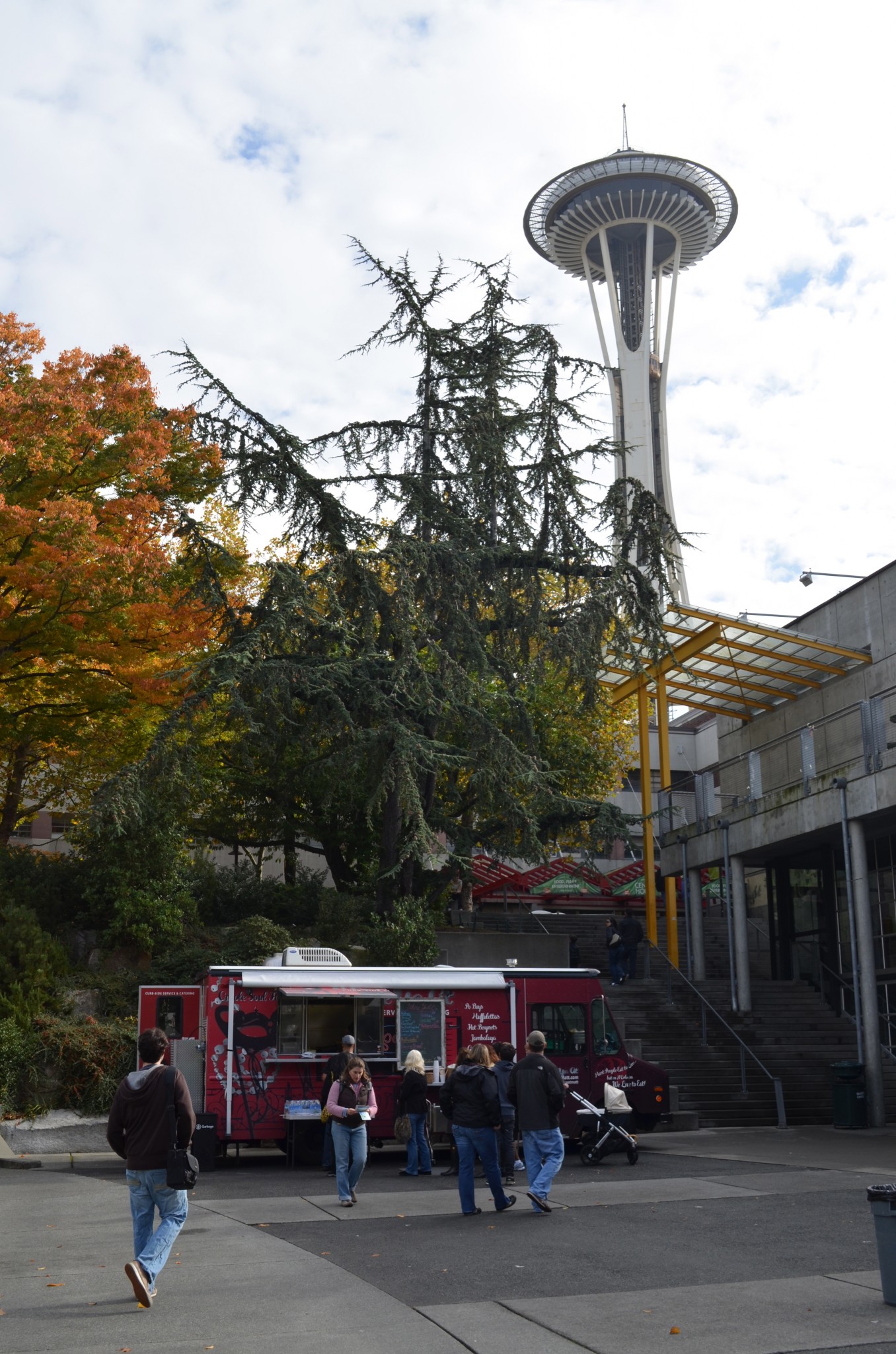 The great thing about this festival, is that you can just keep going. So on to The Bistro Box. This street cart serves up sandwiches and sliders and caught our eye with the Purple Caprese.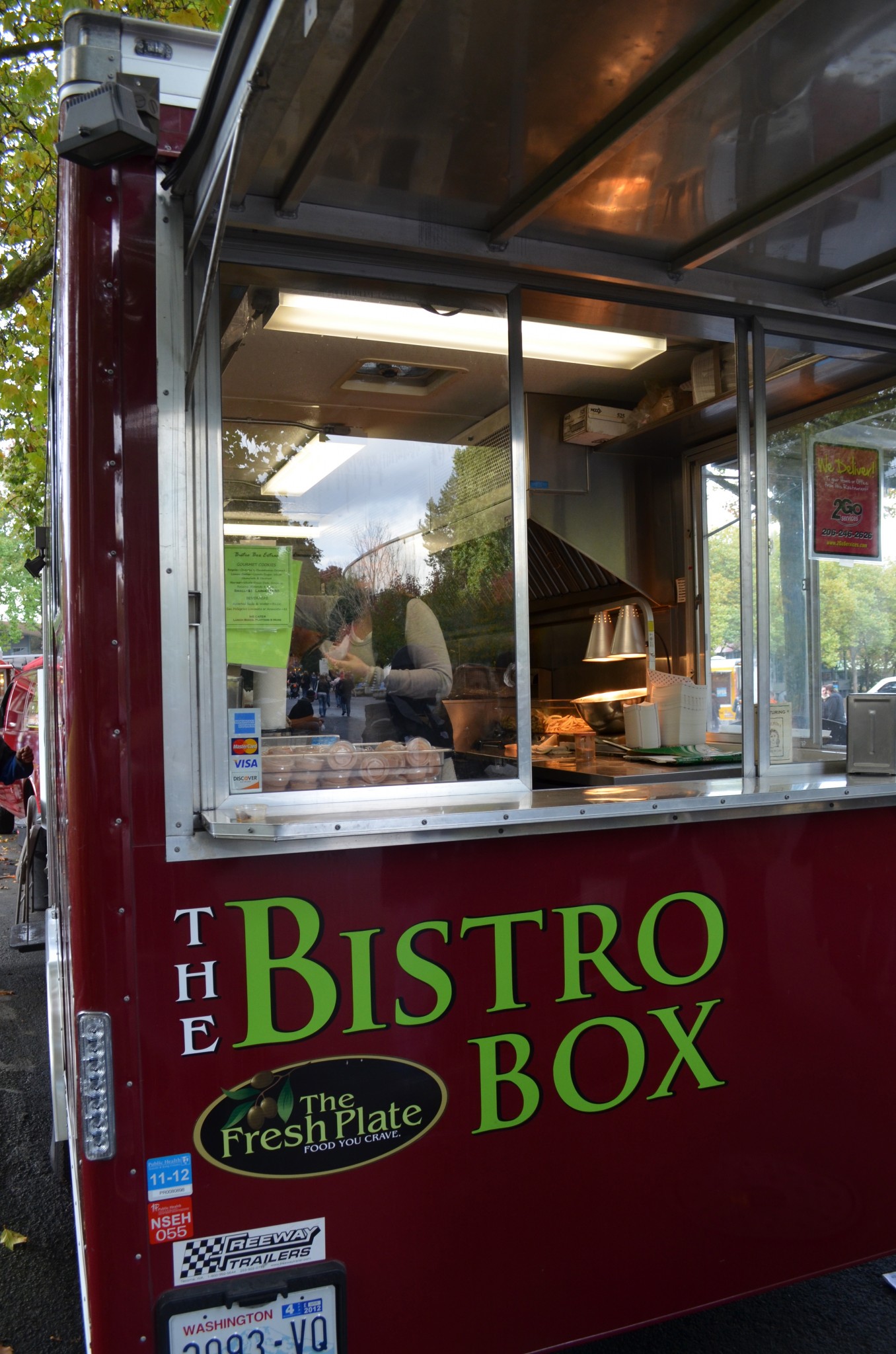 The Purple Caprese is a slider made with grilled eggplant, mozzarella, and pesto. Sign me up. It was really tasty, but you don't get a lot of bang for your (4) buck(s) because it's gone in four bites.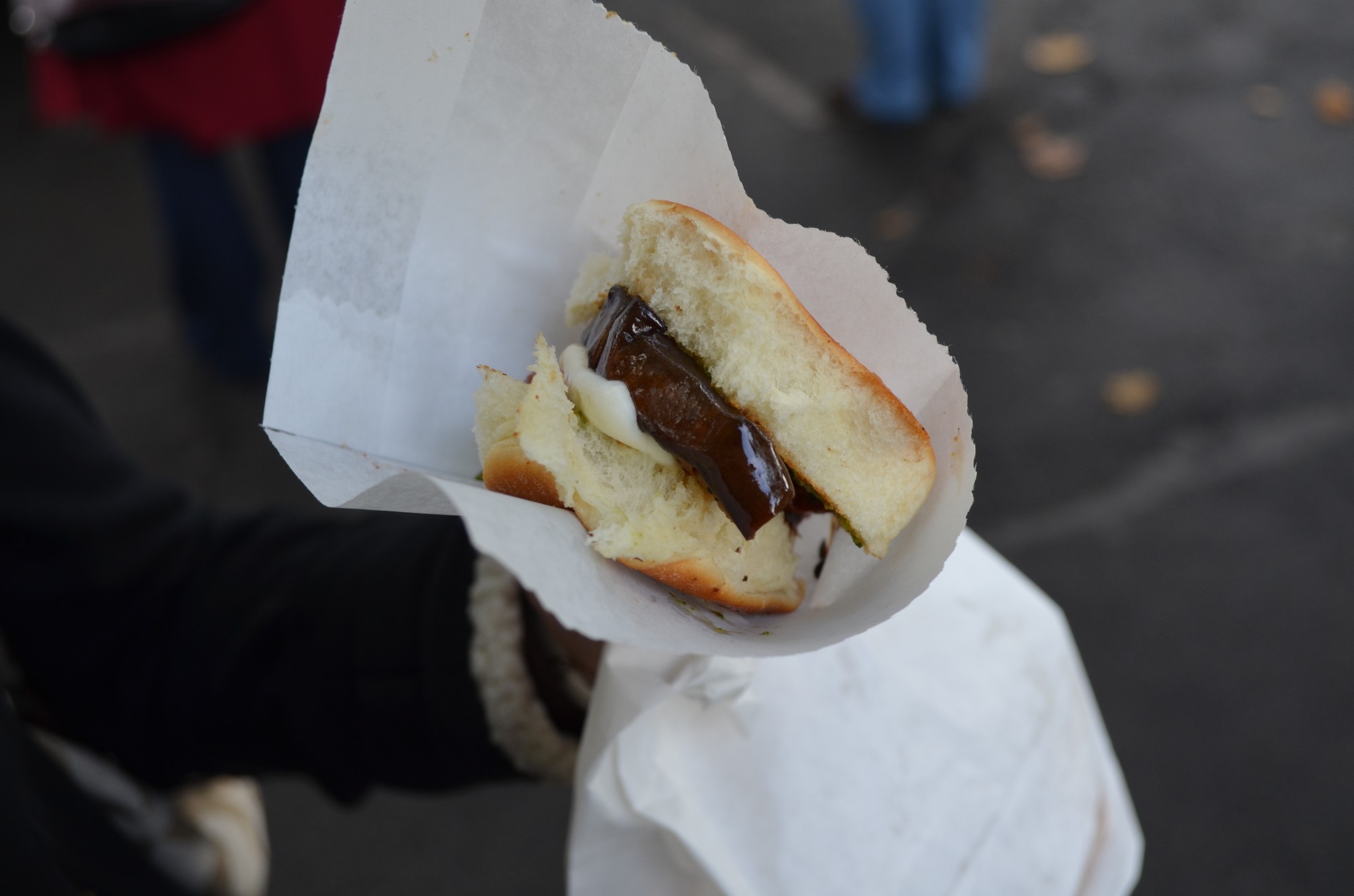 Finally, it was dessert time (if you don't include beignets). Our last stop had been piquing Erin's interest since the list of vendors came out. Street Treats fills the much needed gap in American dining between the cookies and ice cream. They typically serve up your choice of homemade cookies with your selection of various ice creams squished in between. Erin has been dreaming about peanut butter ice cream between two snicker doodles. Unfortunately this is Seattle. And it was about 50°, not ice cream weather for us. Instead, we got the carrot cake cookie sandwich filled with icing instead of ice cream.
The cookie was good, but didn't knock our socks off. I think they must have had to prepare a ton of cookies for the event, so they just weren't as fresh as they could have been (we'll go back during the summer and re-review Street Treats for their ice cream sandwiches). Nonetheless, it put a smile on her face.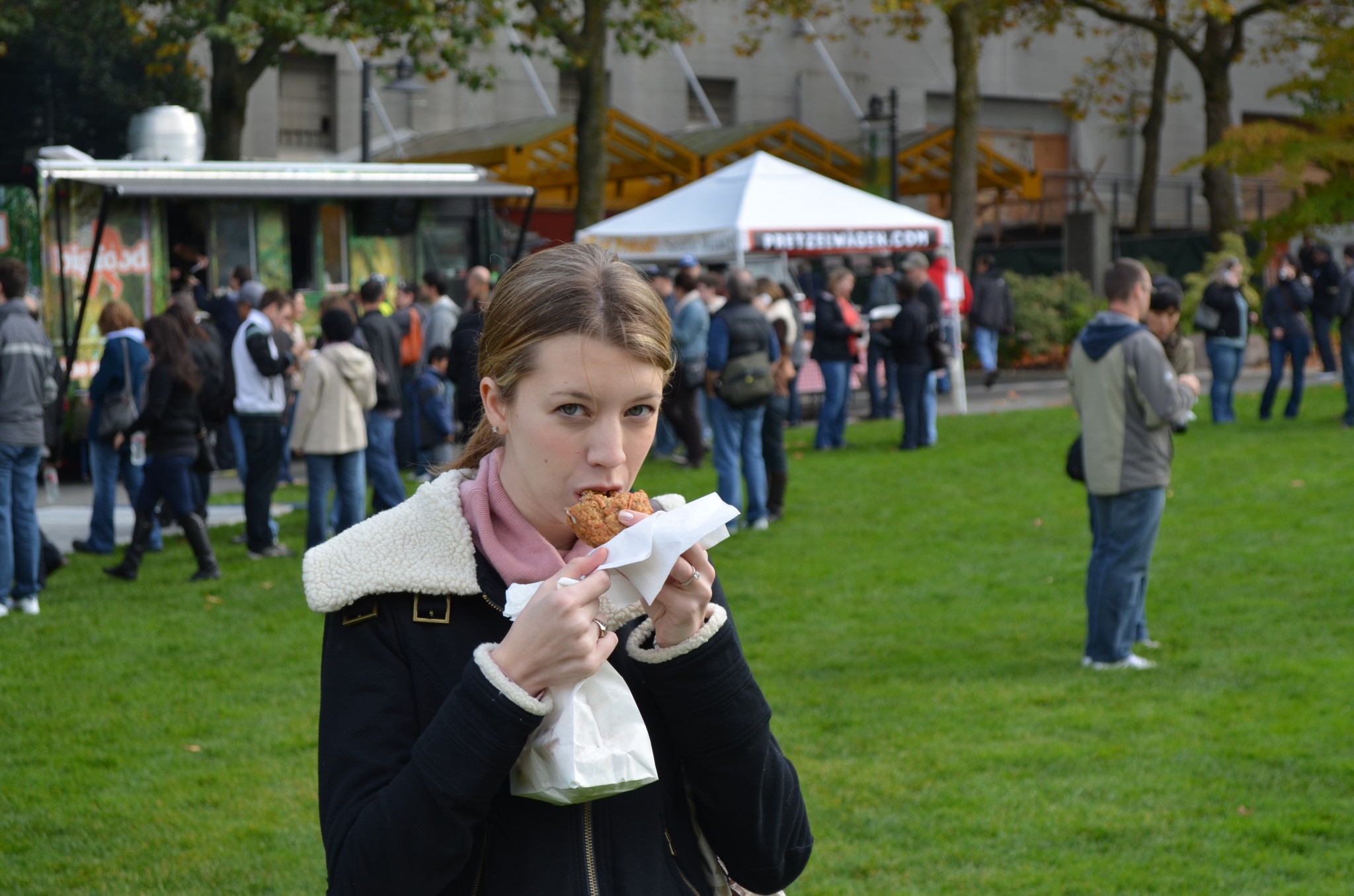 Seattle, consider this two votes for another festival next year, or next week if you'd like.