Apple Cinnamon Waffles
As stated before, I hate making pancakes. But these pancakes looked so good, and I really wanted to try them. Instead I did a little research on the difference between pancake and waffle batter.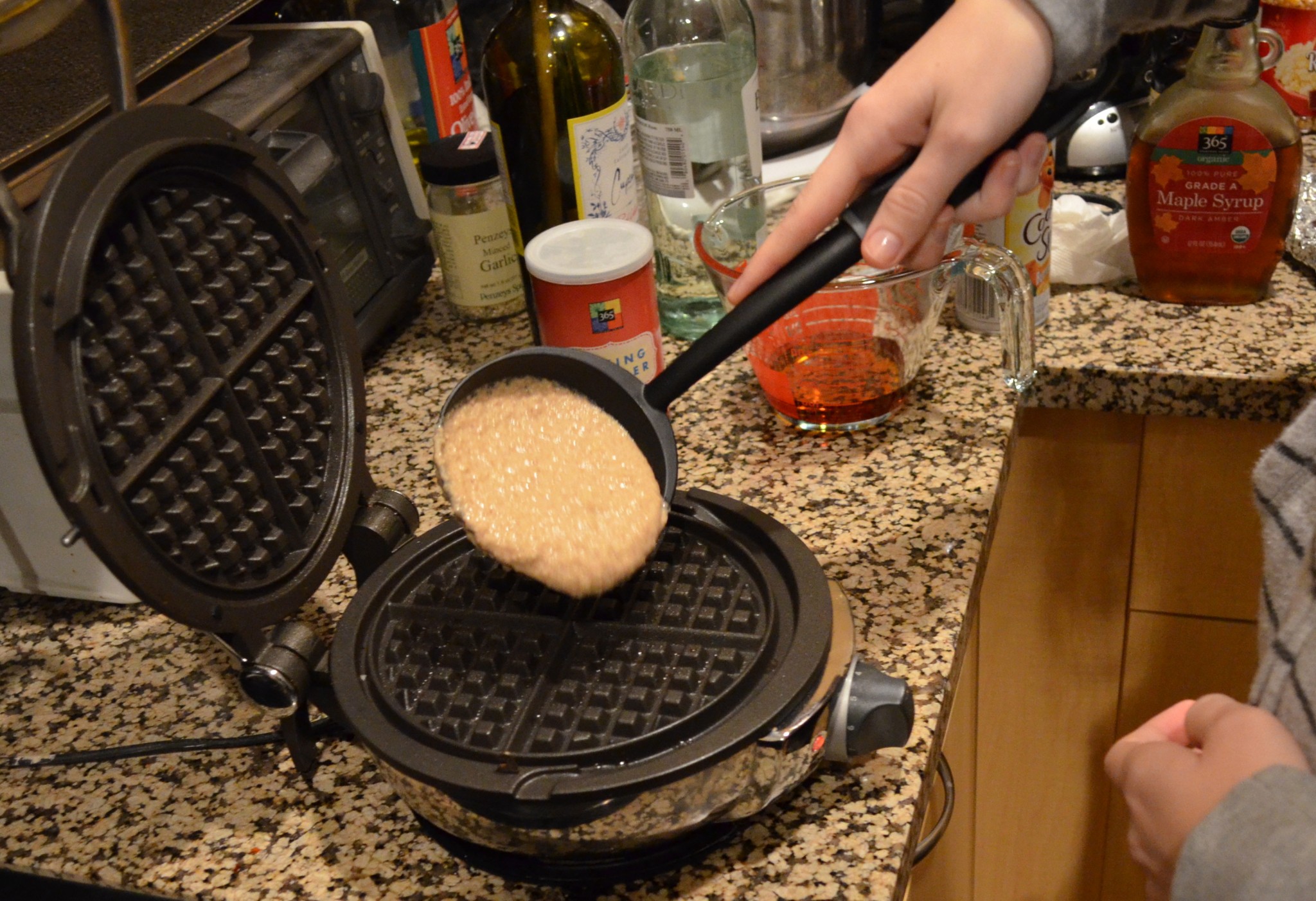 I couldn't find a good article written by an authoritative source with the differences, but after reading some discussion threads, I found some helpful tips.
Whip the egg yolk and egg white separately, then add at the very end of mixing to give the waffles their airier texture.
Add a little more fat to the recipe to make the waffles more crispy rather than spongy like pancakes.
So I made a few slight adaptations, whipping up the egg yolk and white separately and adding an extra tablespoon of oil. The results were tasty apple cinnamon waffles, served with a warm maple syrup that I added some ground cinnamon to for a little extra pop of spice.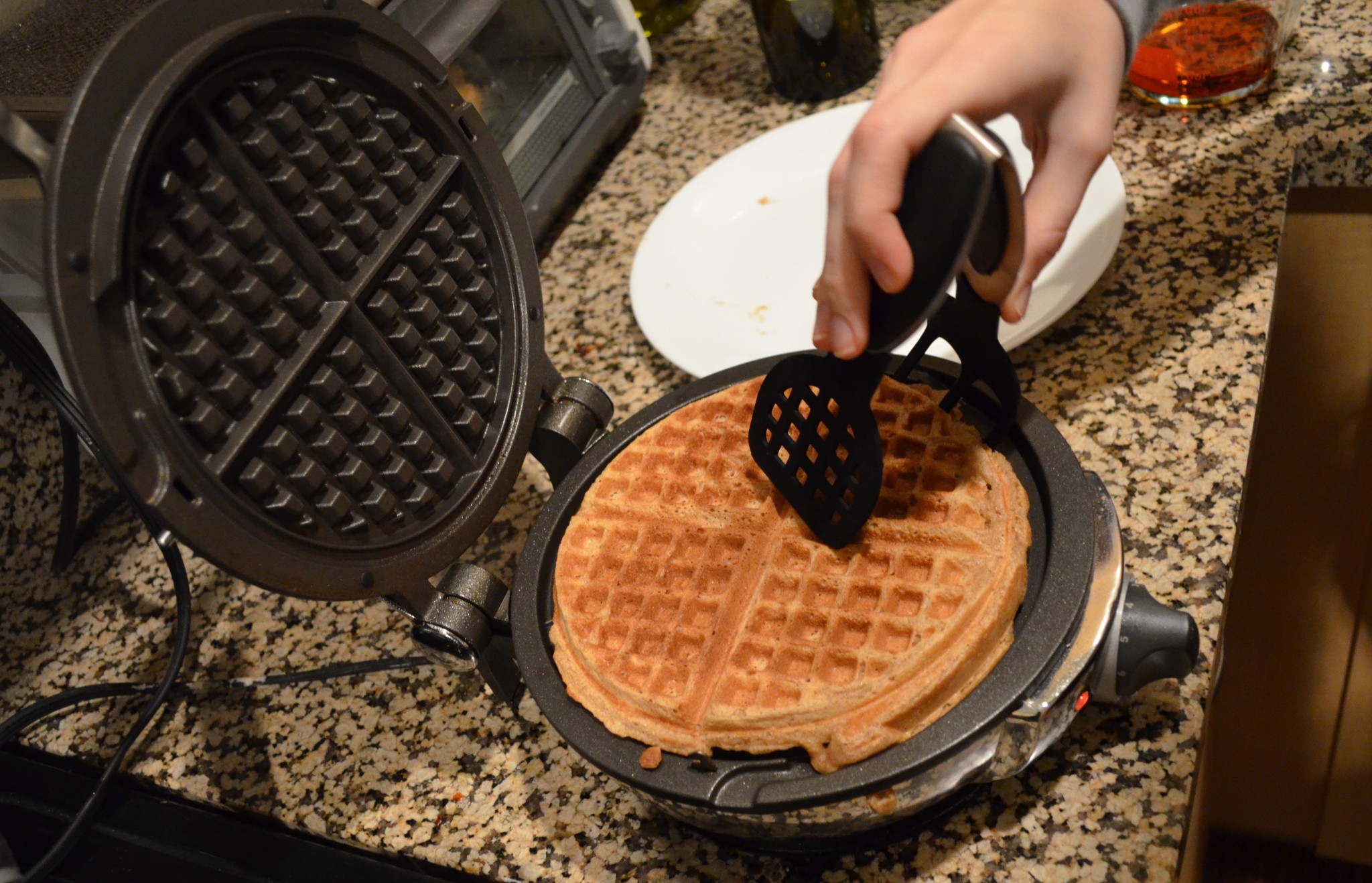 Side note— remember to spray nonstick cooking spray on the waffle iron, or else the waffles might stick badly (even though I believe my waffle iron is supposed to be nonstick). I accidentally forgot to do this on two of the four waffles I made (no I guess I don't learn from my goofs very well), which really destroyed them, ripping them into two ugly pieces.