Chili (9000)
I'm not having a good week this week in the kitchen. One day after burning my right middle finger in the oven making Amaretto Apple Fritter Muffins, I managed to burn my left middle finger by bumping it into the hot crockpot while making the chili in this post. To help the situation, my eyes were watering from all of the onion I was chopping and my lips were stinging after I accidentally touched them after chopping a jalapeno. But the results were worth it.
I've been waiting to make chili ever since we got Penzey's Chili 9000 chili powder, which smelled rich and delicious in the jar. It's getting cold outside now, which means it's perfect chili weather.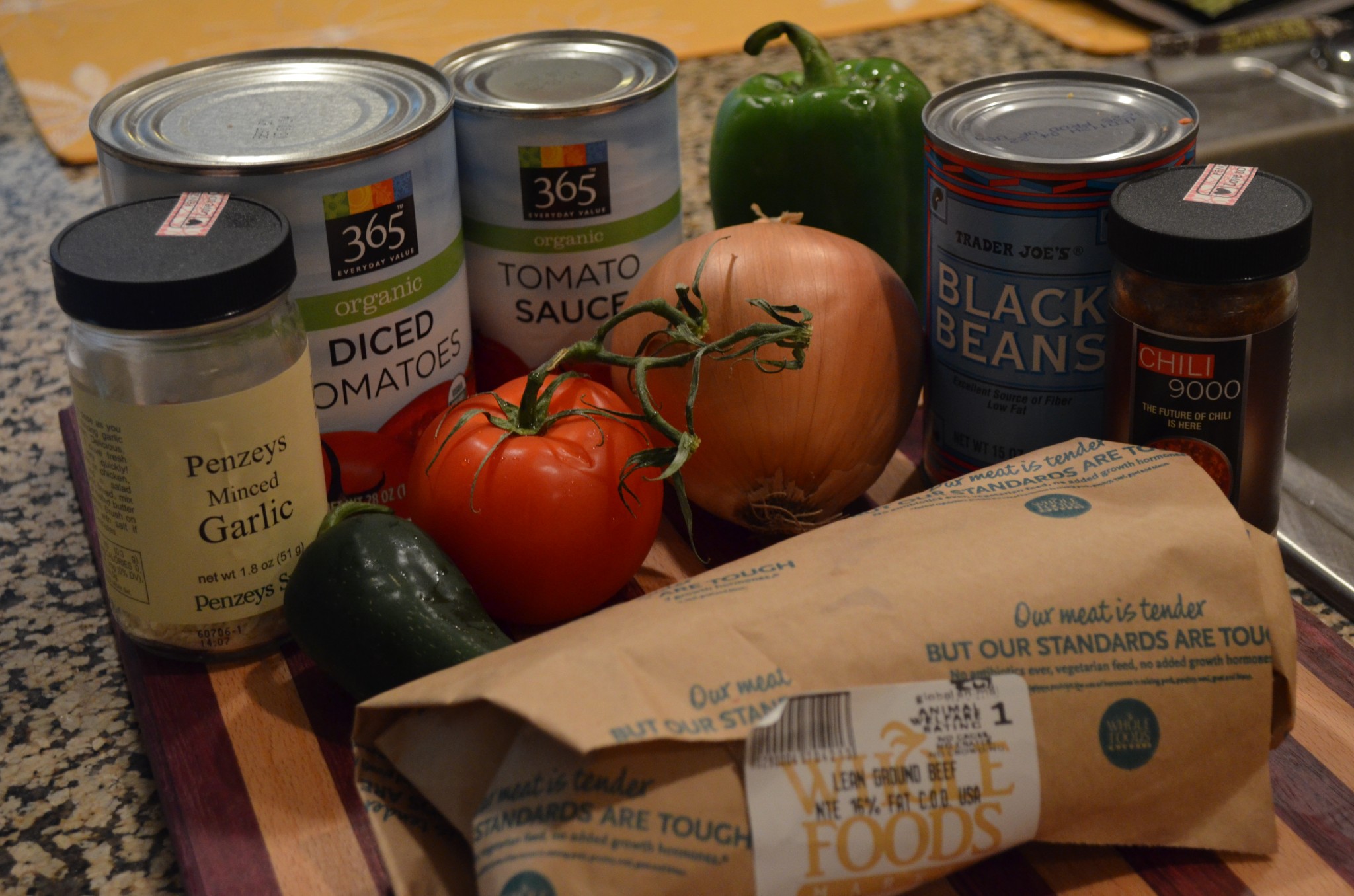 When we've made chili in the past, we've always followed recipes, but this time I just decided to gather common chili ingredients and wing it to see what would happen.
I chopped a white onion, a green bell pepper, and a jalapeno (seeds removed) and cooked them up along with a pound of lean ground beef and minced garlic over medium heat for about 10 minutes (until the meat was browned).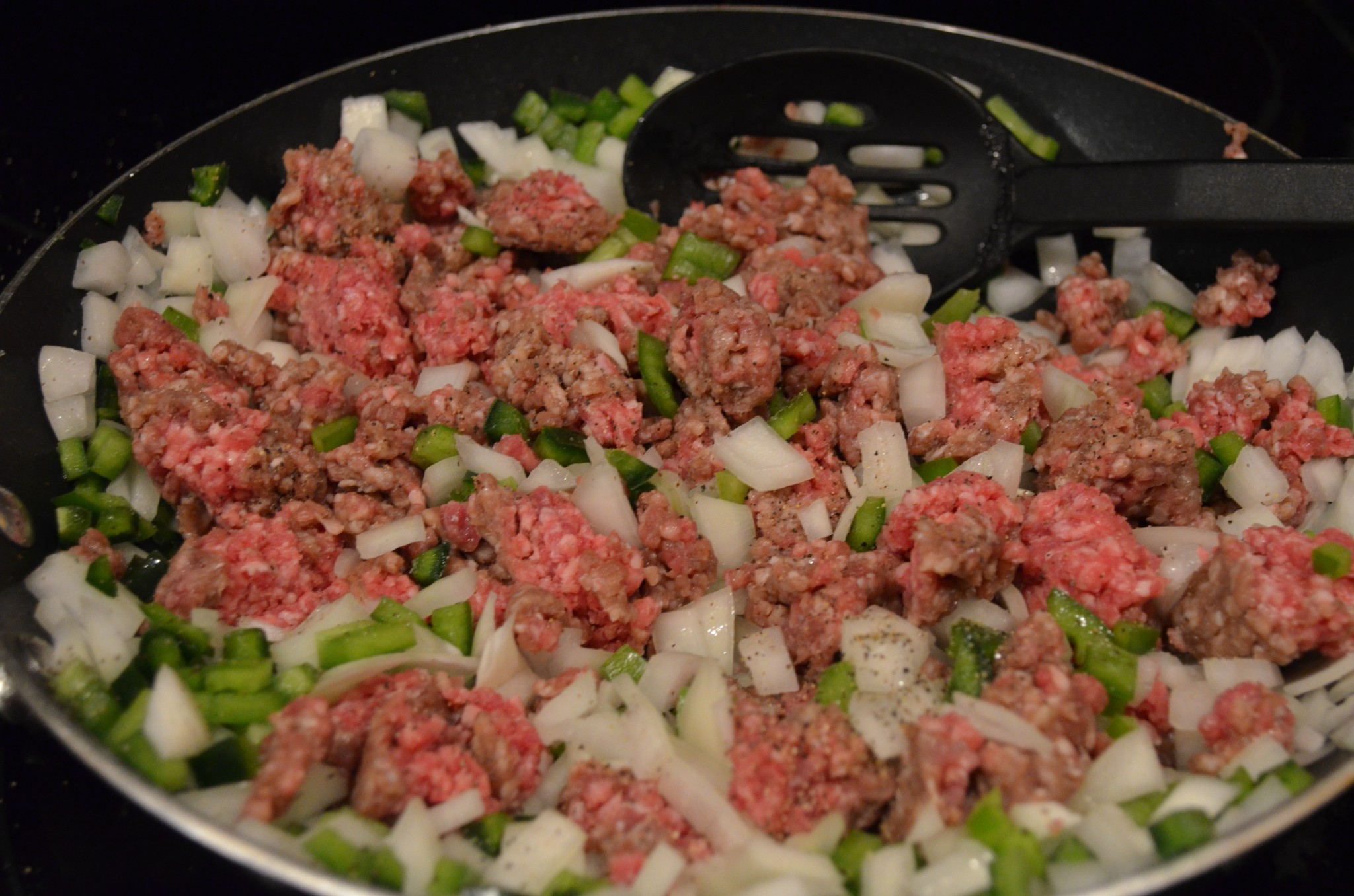 Next, I transferred the meat and vegetables to the crock pot where I added a can of undrained black beans, a large can of diced tomatoes, a can of tomato sauce, one fresh tomato (chopped), and Kalamata olives. Last but not least was the secret ingredient— the Chili 9000 powder of which I added 3 tablespoons.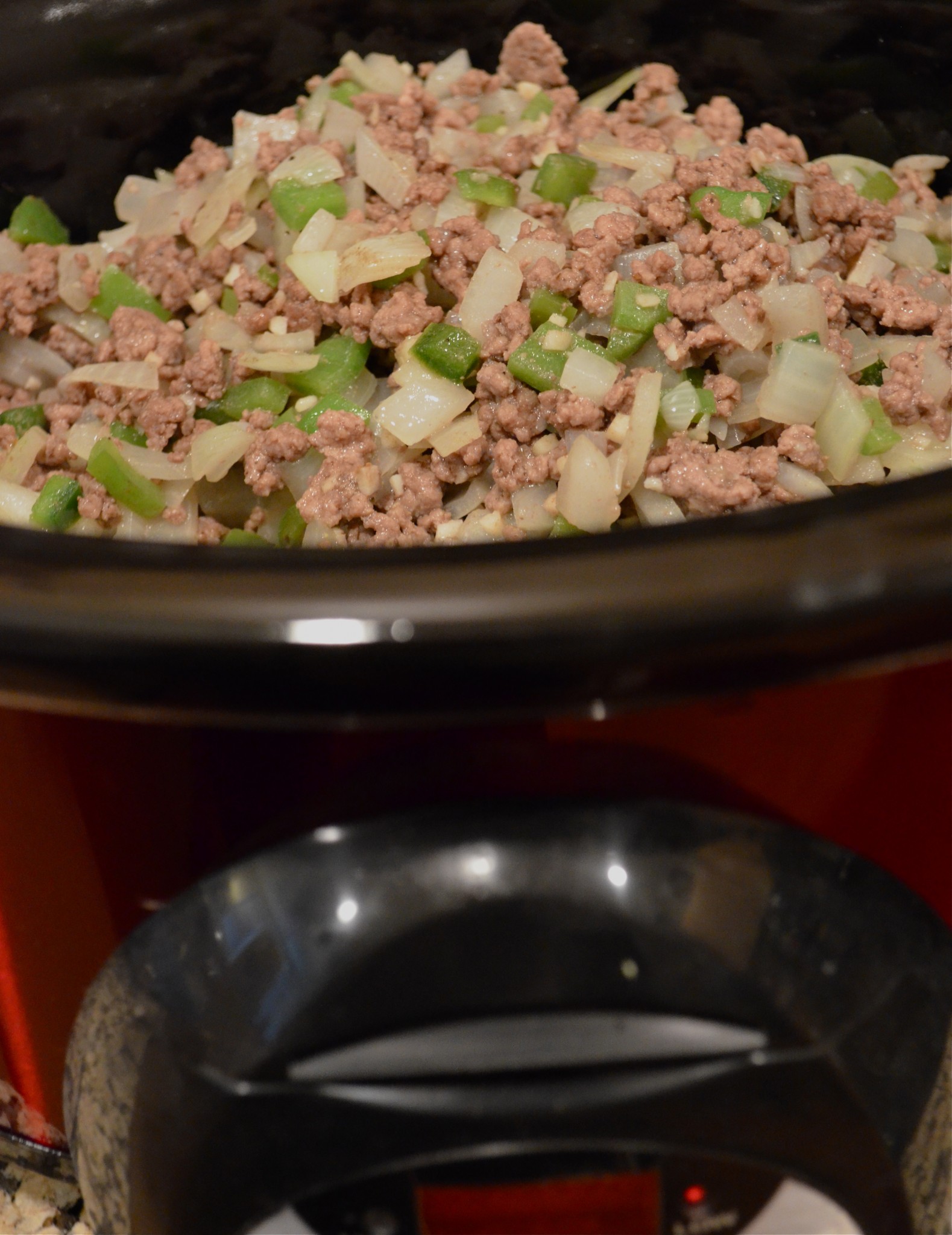 I let the chili cook on high in the crockpot for an hour and a half, after which I turned it down to low to slowly cook and develop flavor for about five more hours then set it down to warm until Dustin got home. I've always heard slow cooking is the way to get the best flavor out of chili and the crockpot makes that really easy. Plus, I love making dinners in the crockpot because the whole apartment smells warm and inviting all day, especially when you first walk through the door.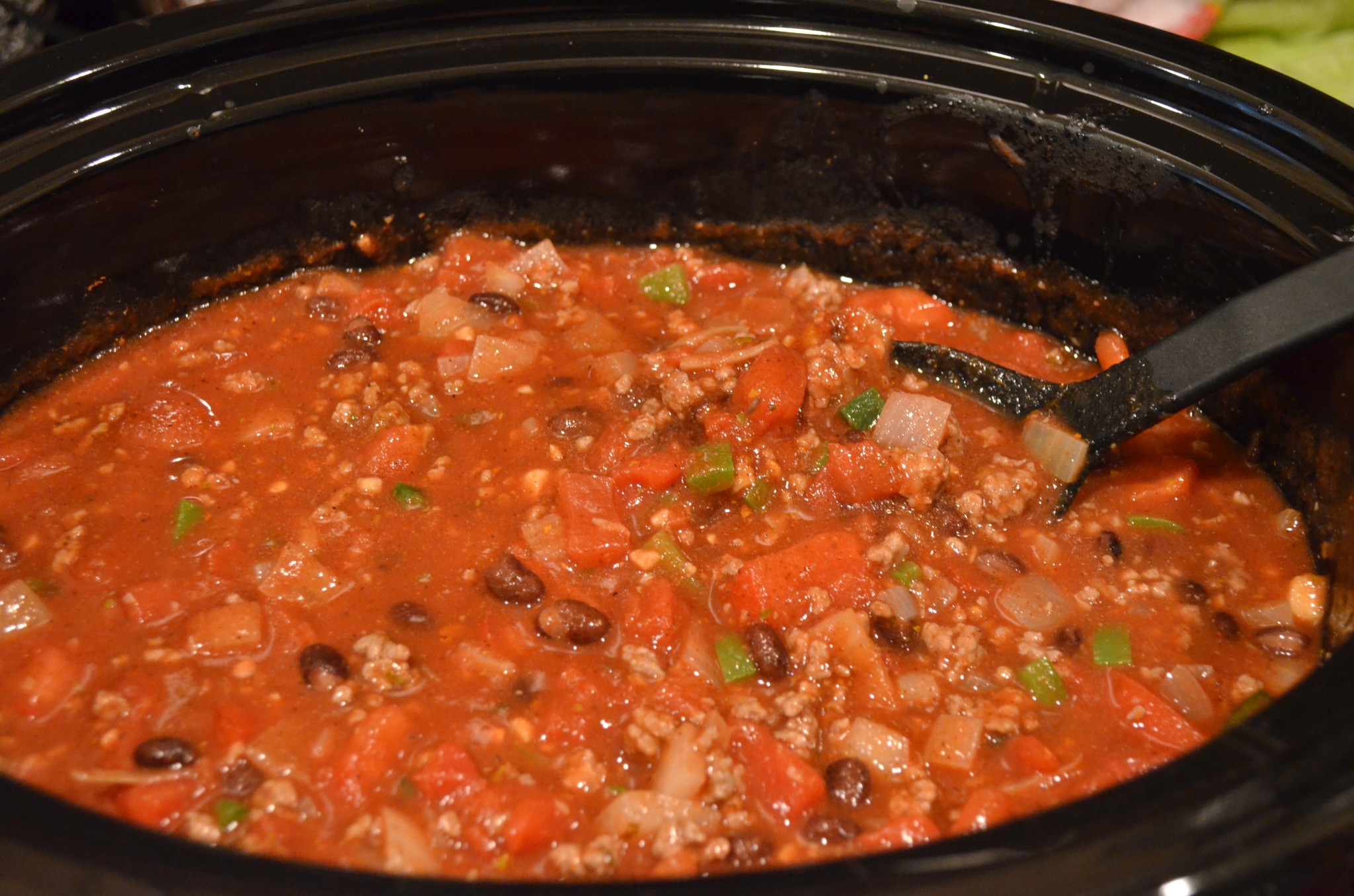 This chili was amazing— so much better than I originally anticipated. I will definitely continue to buy the Chili 9000 powder because it did great things for our chili. It was flavorful with just the right amount of spice. So good. This chili is perfect for a chilly, fall night to warm you down to the core.
Top that with all of the fatty goodness in the world—a sprinkling of cheddar cheese, a dollop of sour cream, and sliced avocado. These ingredients really add to the flavor and complete the meal.