Five Cheese & Bacon Beer Bread
I hate beer. No wait, I absolutely loathe beer. My contempt of beer knows no bounds. I don't like fruit beer. I don't like hazelnut beer. I don't like chocolate beer. However, when I see a dish made with beer, I am instantly intrigued. I don't know why. It makes zero sense to me too. Kind of like how I'm addicted to cherry coke, but can't stand maraschino cherries. I'm am and will continue to remain an enigma.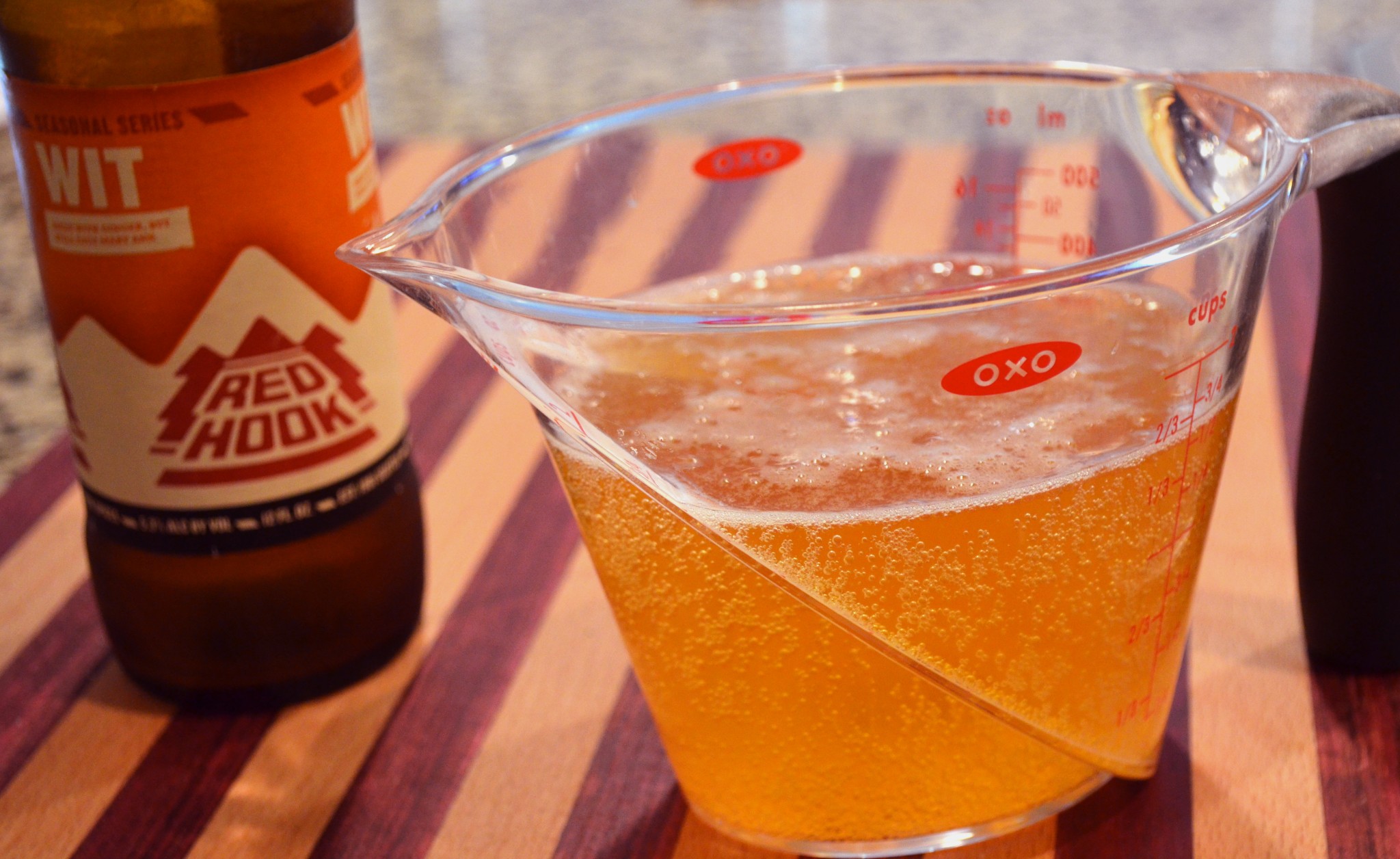 I really like the idea of making homemade bread, especially bread that doesn't require yeast. I then saw this recipe for cheesy beer bread, and I instantly wanted to try it. I scraped my plan to attempt homemade cornbread and went for this instead. I mean beer, bacon, and cheese or corn? Which would you rather have? Duh.
I made a few slight changes to the recipe. First I used turkey bacon because it is healthier (not really the recipe to be worrying about health considering all of the cheese, but nevertheless, it's healthier), so that's what we usually buy at the grocery store. Second, I made a mixture of five cheeses— cheddar, Monterrey Jack, parmesan, fontina, and gruyere (the last two cheeses were leftovers from our delicious pumpkin macaroni and cheese). Finally I added a little bit of water to the dough because I could not get all of the flour incorporated into the mixture without it.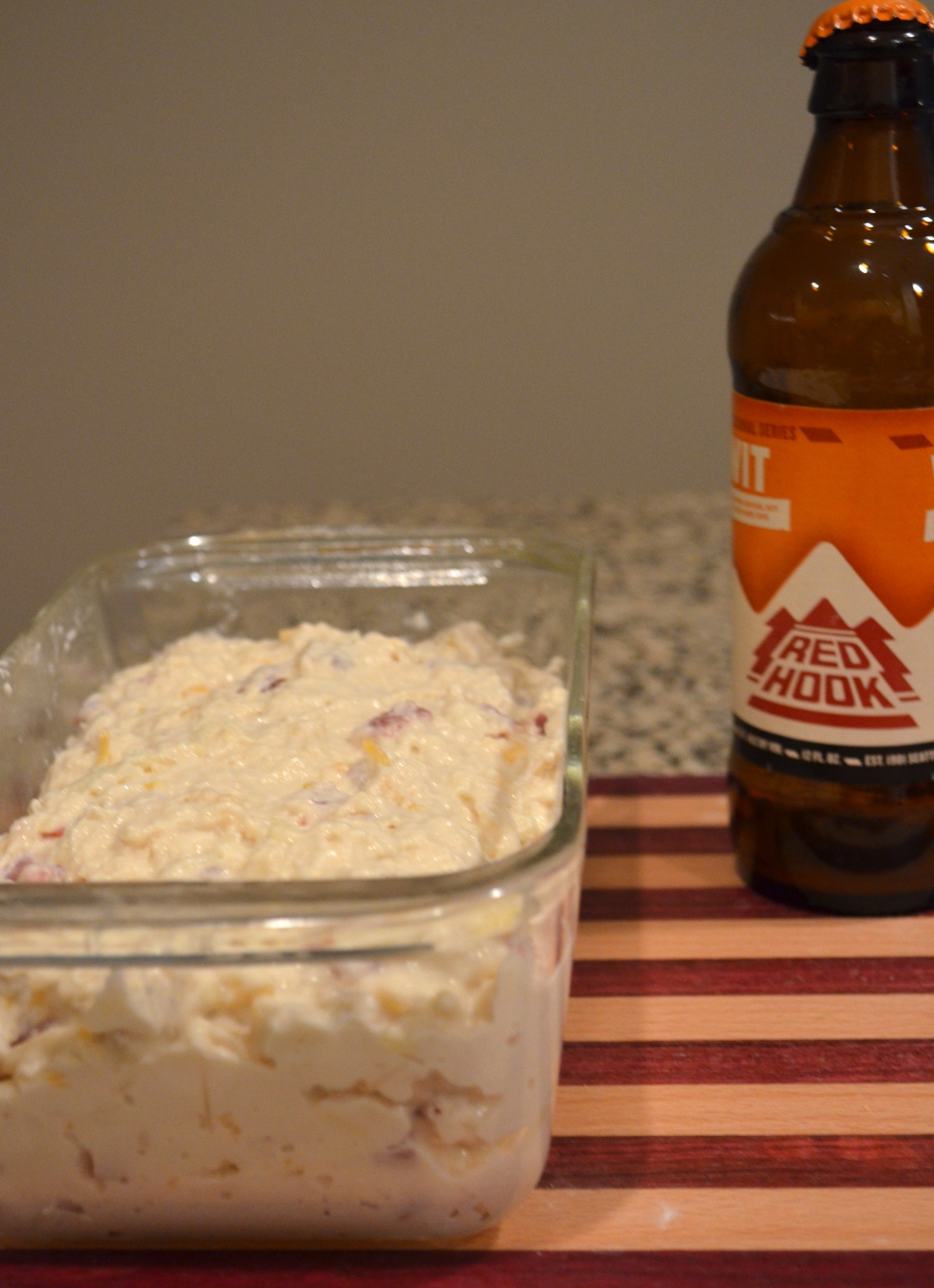 Dustin was sold before he'd even had a bite based on the name. But he need not worry that this bread was all talk and no bite because this bread was delicious. It seriously came out of the oven looking (and tasting) perfect. It looked like a loaf from a professional bakery, and tasted as such. Dustin said it tasted like homestyle, country bread and was really impressed with the flavors and texture. The crispy, crunchy, cheesy crust that formed on the top reminded me of Cheez-Its, but even better. I couldn't stop eating this bread, and I usually only have that problem with sweets, so you know it has to be good. Even though I'm stuffed as I write this, I'm craving another piece. And it has beer in it. I never thought I'd be craving anything remotely related to beer. Weird.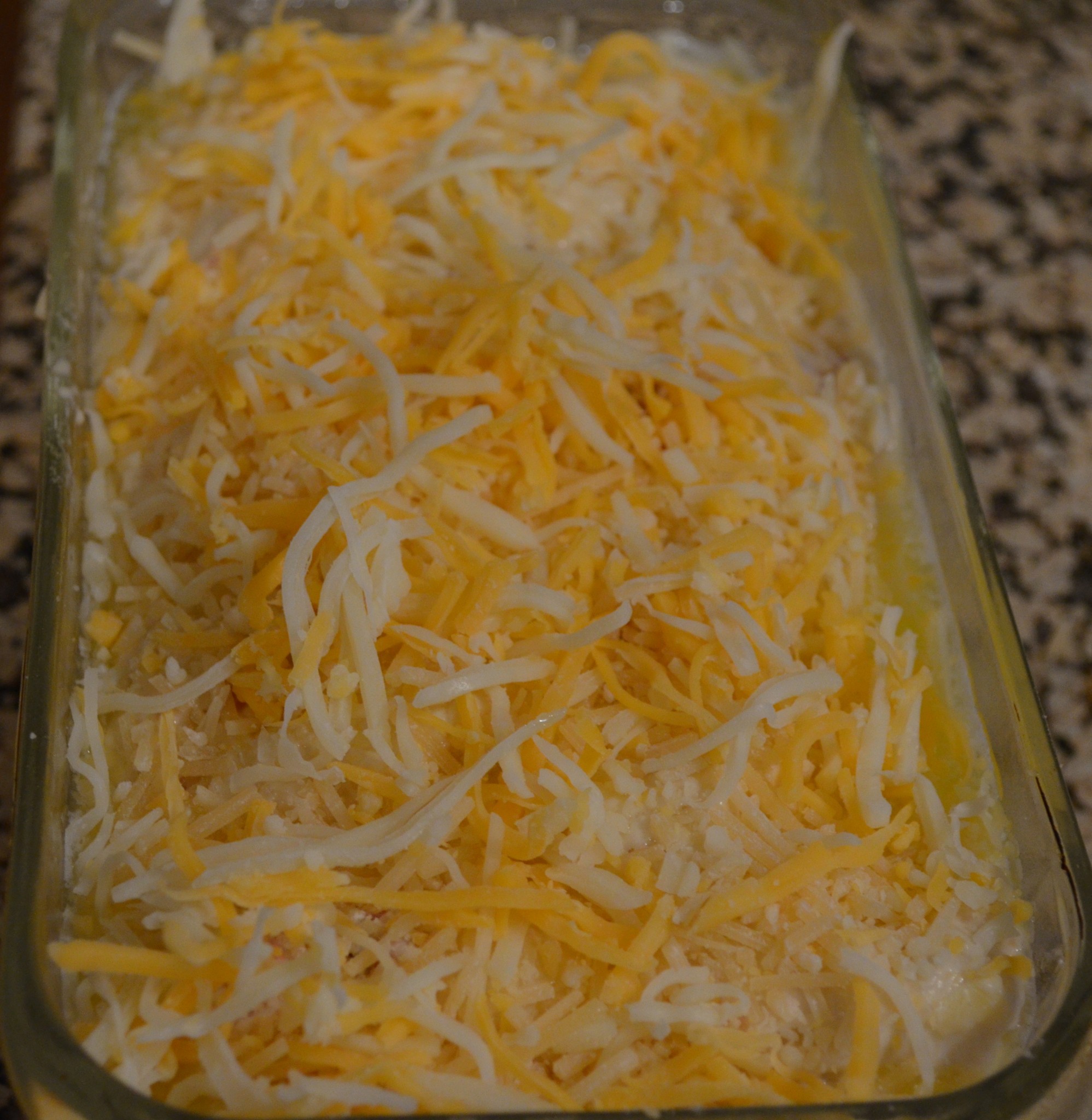 Our expectations for this bread were definitely exceeded, and I would definitely make this again. I could see it as a great thing to serve at a Super Bowl party alongside chili. Or using it to make a grilled cheese sandwich. Yum.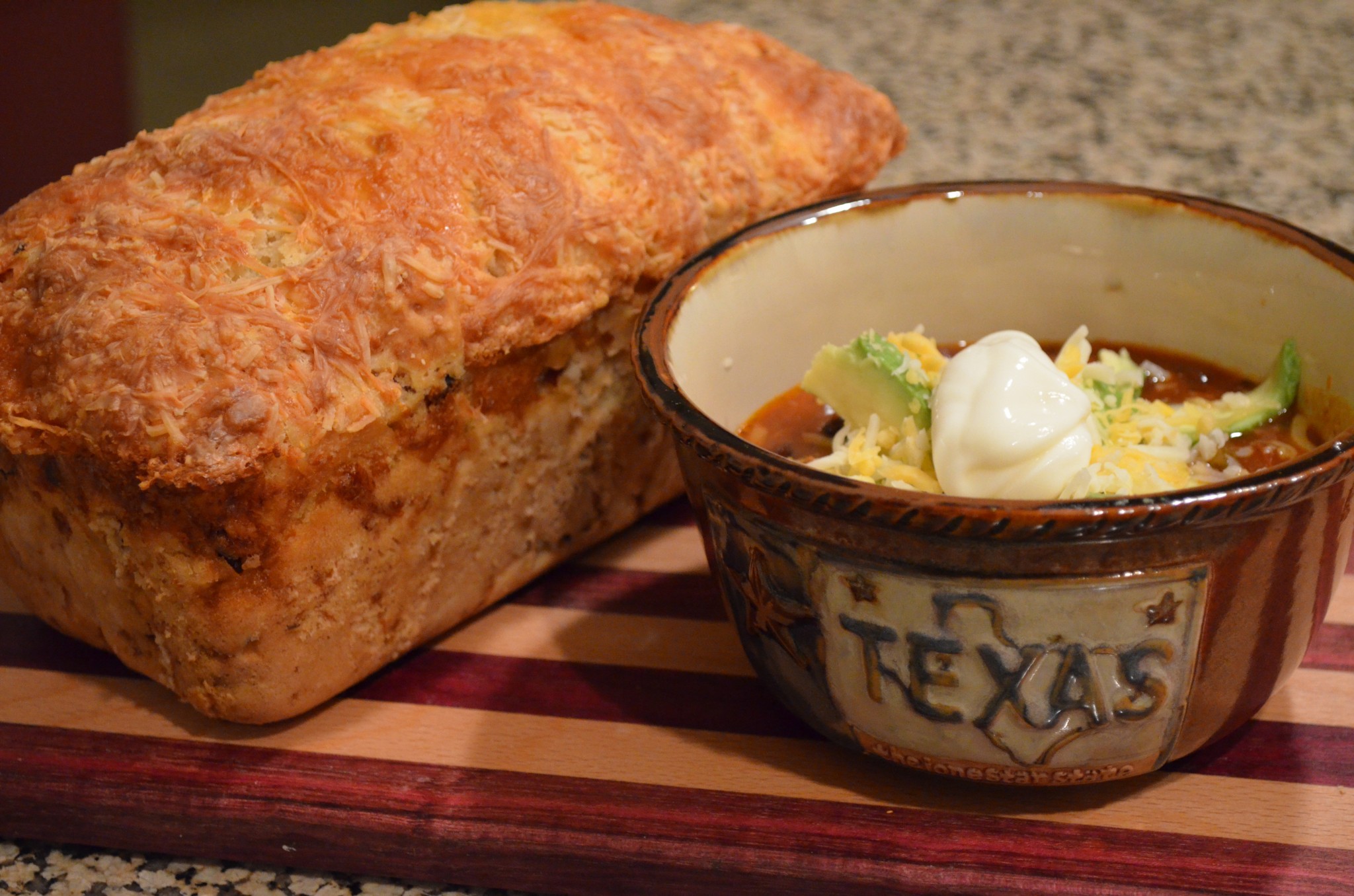 Bonnie likes turkey bacon. I cooked her up a piece and used that to work on her obedience training for the day. She followed every command on the first attempt and had an extra spring in her step. Bonnie also likes cheese. Some cheese made it to the floor as I was hard at work shredding. It didn't stay there long as my little scavenger located it and mopped the floor with her tongue for me.