Avocado Pasta
Given our love for guacamole, I think it's about time we added it, or something like it, to pasta. This recipe we created is reminiscent of guacamole (thanks to some fresh lime juice) dumped on a bunch of pasta except that it is a little lighter and a lot smoother. But it still has all of the refreshing avocado flavor whacking you in the head with each creamy, delicious bite.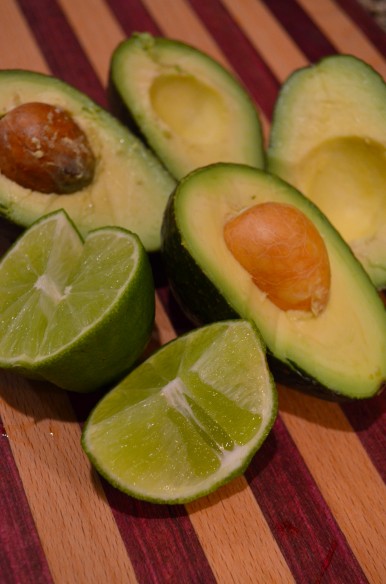 This recipe is so simple, and it would be ready in under five minutes if you didn't have to boil water for the pasta and wait for it to cook. All you have to do is combine two small (or one large) ripe avocado with the juice of one lime, 1/2 cup of Parmesan cheese, three cloves of garlic and your favorite dried spices (we used parsley, oregano, basil, and thyme) in a food processor.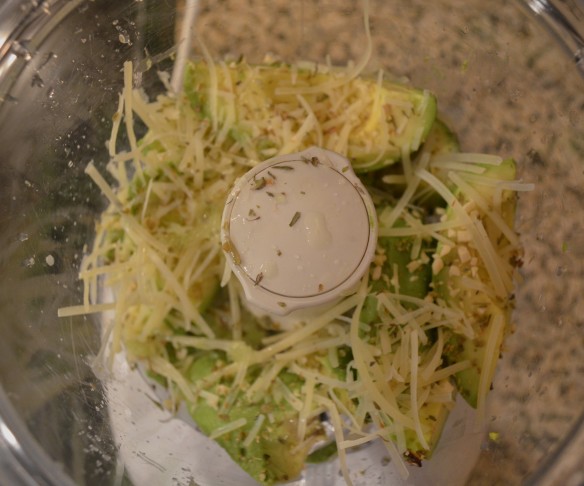 And process until it is smooth and creamy like this...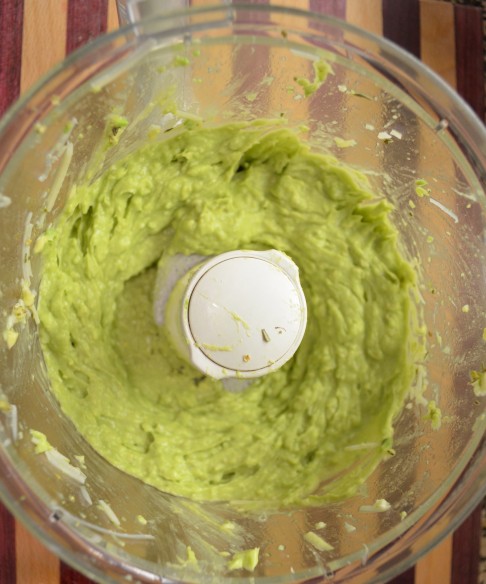 Add a dash of salt and pepper if desired and dump over cooked pasta. We really enjoy this light, refreshing, and super easy vegetarian dinner (or side dish). The fettuccine we used was slightly al dente, and I have to say that texture provided a really nice contrast to the creaminess the avocado lent to the dish.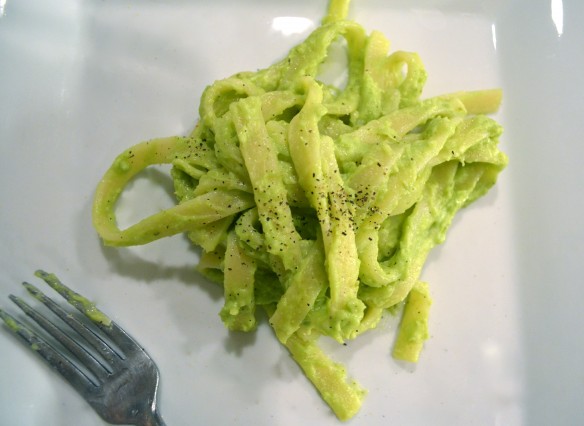 So tasty and so easy, we might literally have to start making this pasta once a week!