Guacamole Grilled Cheese Sandwich
This sandwich is definitely not low fat— lots of avocado and gooey cheese— but not flavor.
We slathered a layer of guacamole, a slice of Havarti cheese (we did use lite, so it was a tad healthier), and a few slices of tomato on deliciously baked sourdough bread.
Then we grilled the sandwich up on the stove until the bread was nice and crispy for a simple, yet excitingly delicious grilled cheese sandwich.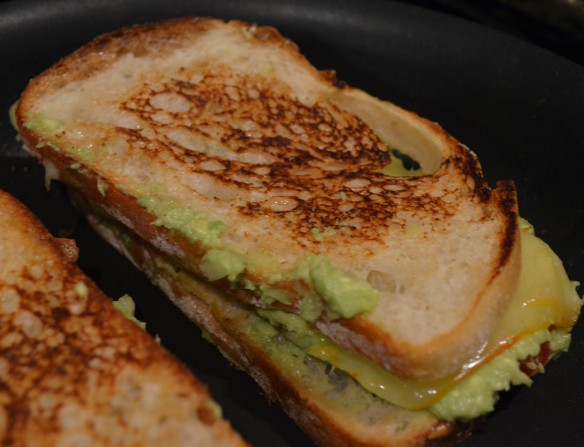 Given the delicious components, it's no surprise that this dish was ridiculously tasty. Serve alongside homemade fries and roasted garlic aoili for an even more delicious (and fatty dinner). Don't worry— we had fat-free, high-fiber cereal that morning and a tiny lunch later in the day— so we were ready to eat!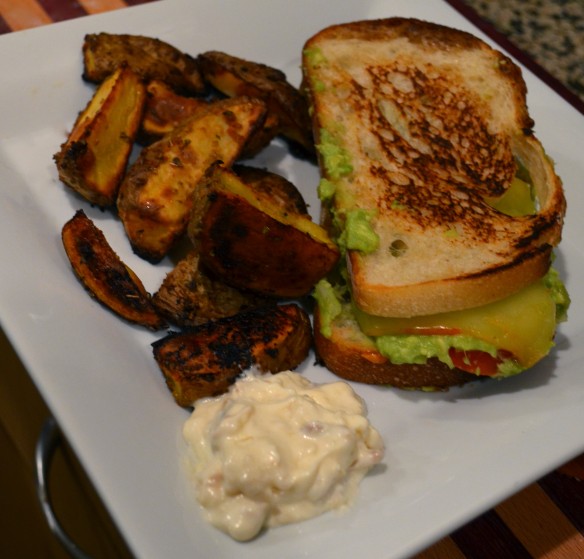 There's really not much else to say, but dig in.