Homemade Focaccia
There's one food we missed on our trip to Italy last spring. Don't worry it isn't gelato. We got plenty of that. The food we missed was focaccia bread. I've always like the herbed flatbread, but I've never had it at a nice restaurant or homemade. Making this at home really makes me think we need to go back to Italy and try some real focaccia. Soon.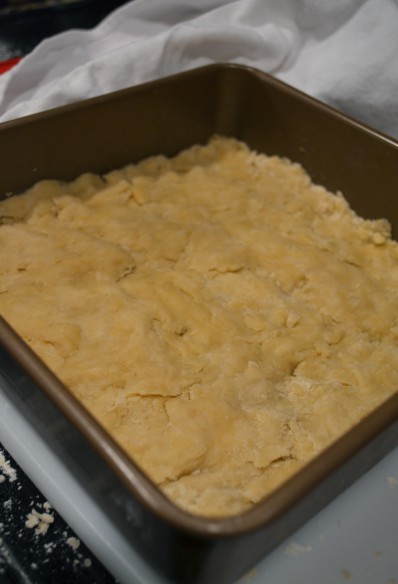 I was inspired to make the focaccia because we had fresh rosemary in the house from the goat cheese risotto we made earlier in the week. I searched high and low through a ton of different recipes, and let me tell you, there are as many ratios of ingredients and techniques for making focaccia as there are recipes. I finally combined information from a lot of different recipes and changed and did things on my own. I'm pretty proud of how this bread turned out, perfectly savory and salty.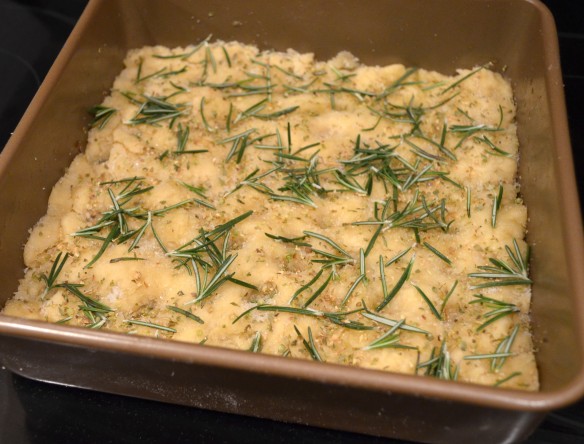 The tops were crunchy topped before baking with dried oregano, fresh rosemary, and coarse sea salt for a simple but incredibly flavorful flatbread.
Focaccia
(makes 1 8"x8" pan)
1 package dry active yeast
2/3 cup water (110 degrees)
1 tsp sugar
1/4 cup high quality olive oil (plus more for oiling pan)
2 1/2 cups all purpose flour
1 tablespoon of salt (divided)
leaves from 4 sprigs of rosemary
1 tablespoon dried oregano (or other desired herbs)
Dissolve yeast into water and add sugar in the bowl of an electric mixer. Wait 10 minutes.
In a separate bowl combine flour and 1 teaspoon of the salt.
Add flour and salt and olive oil to mixer.
Mix for five minutes on medium-low speed until dough is smooth.
Remove dough from mixer and place in an olive oiled bowl and cover with plastic wrap.
Let dough rise for at least an hour.
After dough has risen, oil baking dish with olive oil.
Put the dough in the dish and work into the corner.
Let dough rise for another hour covered with plastic wrap.
Preheat oven to 425°.
Drizzle olive oil on top of dough and spread with fingers. Sprinkle salt, oregano, and rosemary leaves on top.
Bake in the oven for 20 minutes.
Let it cool before cutting into nine equal pieces and serve alongside a delicious Italian meal.
I stored the extra pieces wrapped in aluminum foil in the refrigerator and they reheated in the toaster oven quite well for lunch the next day with my leftover risotto.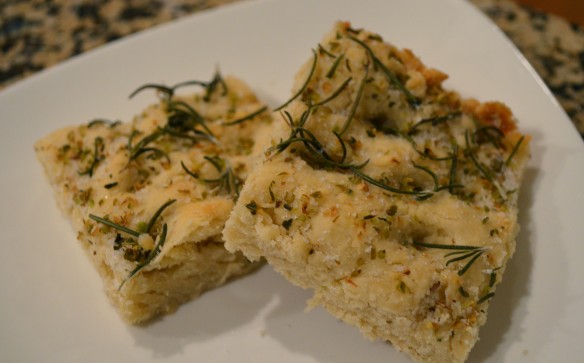 This experience has given me the confidence to experiment making other kinds of homemade breads.