Valentine's Pizza with Homemade Sauce
Every Valentine's Day back in Houston, we ate out at Barry's Pizza. They had a great Valentine's Day special, which included two salads, a heart shaped pizza for two, and a brownie a la mode. Pretty amazing, right? We decided to spend this Valentine's day at home and cook up our own version of a heart shaped pizza.
We usually just buy a pre-made pizza sauce for our pizzas, but Erin wanted to cook up a homemade solution. She adapted the recipe from Annie's Eats by including our own mix of spices— Penzy's pizza seasoning, oregano, red pepper flakes, and garlic powder.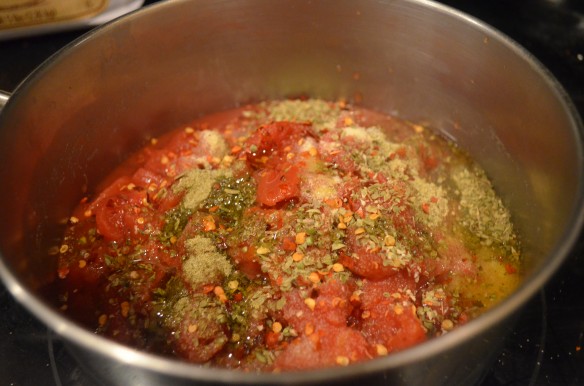 Cook all those spices with a 28oz can of diced tomatoes and bring it to a boil. Simmer for at least 15 minutes, and you've got yourself a delicious, chunky, homemade pizza sauce.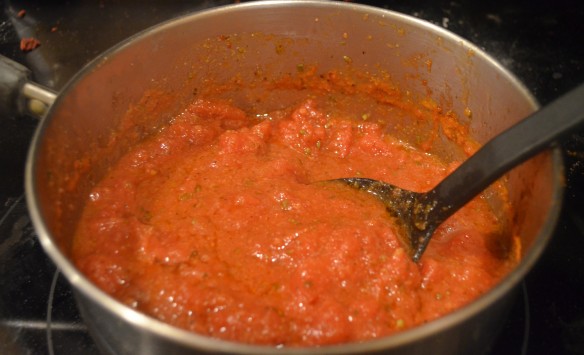 Again, we used the pizza crust recipe from our Pizza Night post. Form the dough into  a heart shape (using a knife to make the top of the edges smooth) and load on the pizza sauce.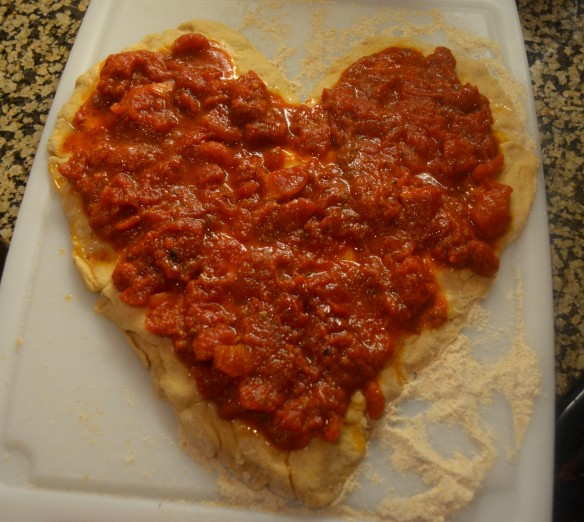 Next, cover with mozzarella, parmesan, and gorgonzola.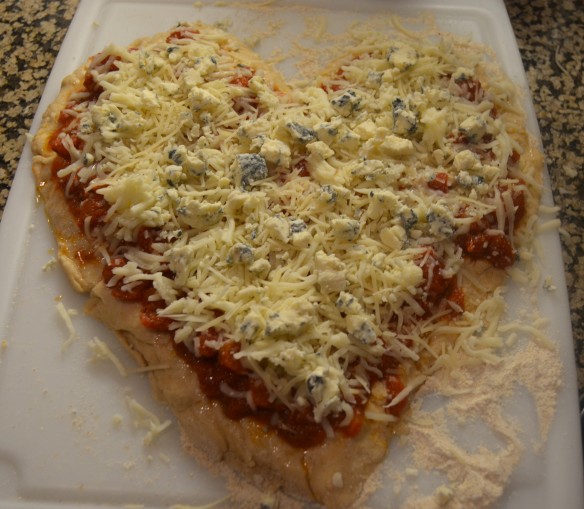 Finally, we topped with pepperoni, black and green olives, red onions, and basil.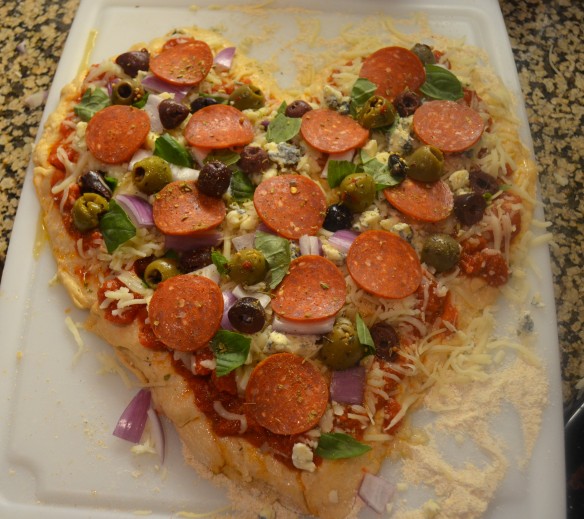 Oh wow. Incredible pizza, once again. The homemade sauce really kicks this up a notch. Seriously, it kicks ass. We paired it with an Oregon Pinot— Domaine Drouhin 2009 from Willamette Valley.
And, even Bonnie had a secret Valentine.