Chorizo Mexican Omelette
With our omelette pan from the Marshalls, we really wanted to try out another omelette, this time with classic Mexican ingredients to remind us of Texas. We really miss our chorizo and egg breakfast tacos...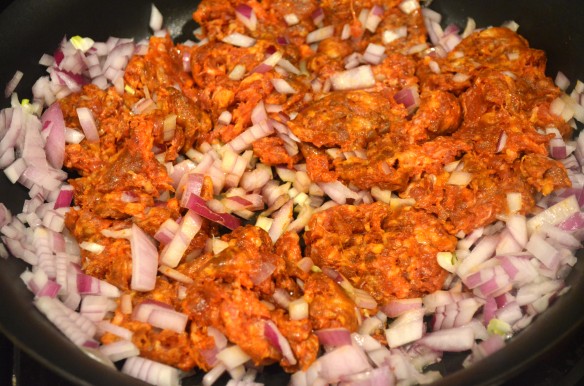 We sautéed up a red onion and 1/4 lb of bulk chorizo sausage. Once the meat is browned, put the stove on low heat to keep it warm. We scrambled up 4 eggs and did one omelette at a time (2 eggs each). After the egg is mostly formed, add half the chorizo and onion to one side of the omelette. Add shredded cheddar cheese and slices of avocado.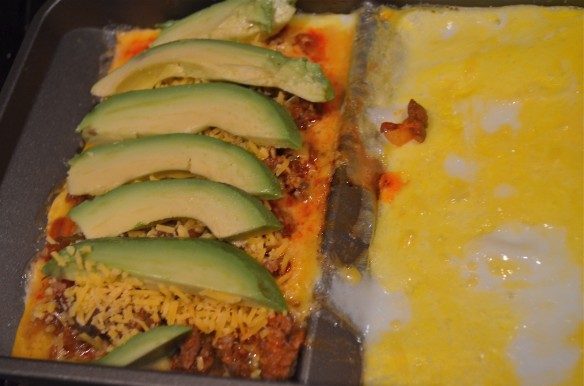 When it's fully cooked, just shovel the other side of the omelette over on top and serve with a dollop of sour cream and even more cheddar cheese goodness.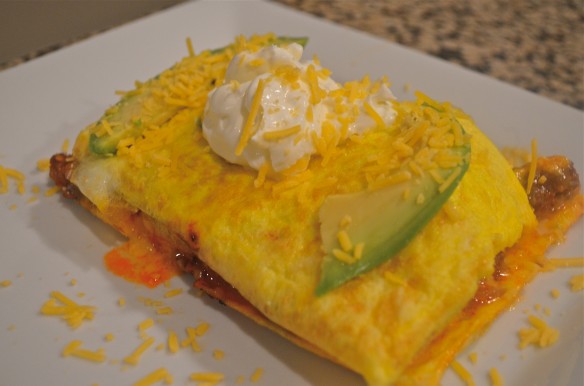 Not exactly Taco Palenque, but about as good as we'll get up here!