Chicken and White Bean Chili
After achieving success with dumping ingredients into my crockpot last November to create a delicious chili, I decided I'd give making chili one more shot before the weather gets too warm. Since it is closing in upon spring, I wanted to do a light chili with chicken and white beans.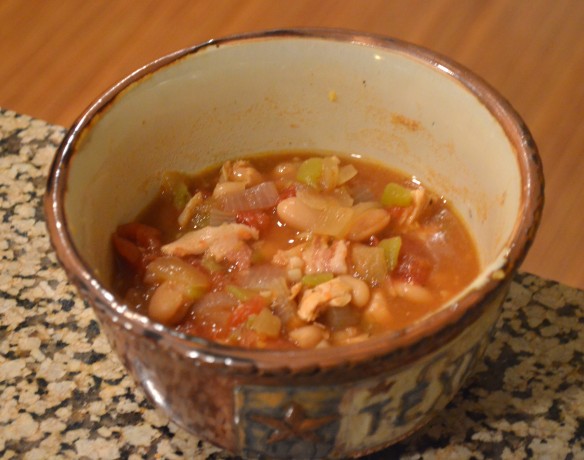 I grilled up one large chicken breast (seasoned with salt and pepper) before adding it, half an onion, two cans of white beans, and three cups of chicken broth to my crockpot. I seasoned with minced garlic, garlic powder, onion powder, smoked paprika (which I now might be obsessed with), and a dash of the Penzey's Chili 9000 for spice.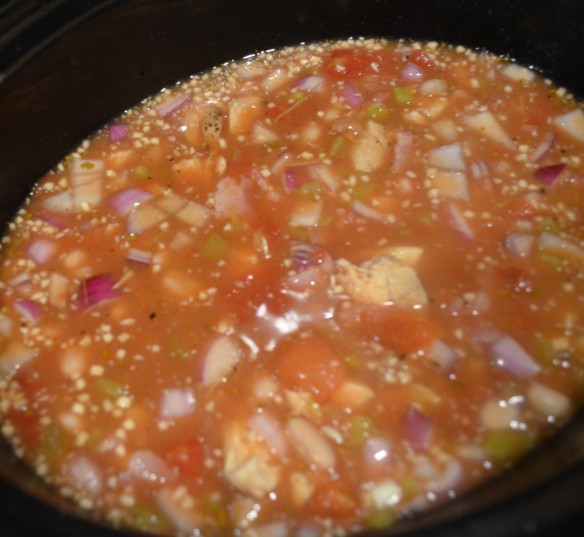 To thicken up my chili, I added a can of diced tomatoes as I did the last time (but not tomato sauce, as I didn't want this chili to get as dark in color) and a can of green chiles because we really love green chiles.
This chili is really satisfying, and is a good winter to spring transition dinner in my opinion. But now I am through with eating chili and really ready for some warm(er) weather!