Coconut Cream Pie Martini
It's the Friday before our wedding! Time for a drink!
We've discussed our affinity for coconut creme pie as it relates to our engagement, so we recently created our own at-home cocktail version of the dessert. We combined equal ratios of Malibu coconut rum, Bailey's Irish cream, and coconut milk, shaken over ice and poured into a cocktail glass rimmed with sugar. Garnish with shredded coconut and some white chocolate chips.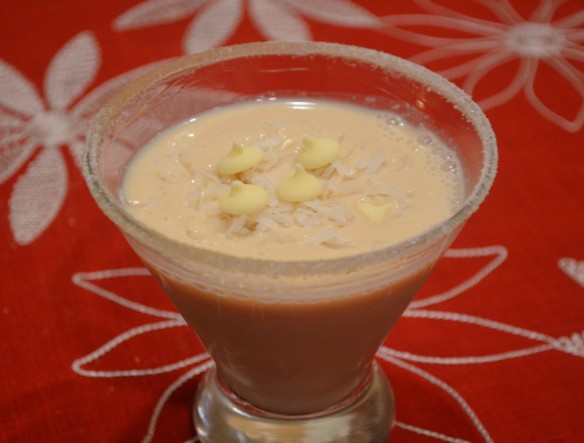 We can't believe our big day is finally here! We are so beyond excited and will definitely post some pictures of the wedding when we return home.
Next time we post on here, we will be happily married!