The Reuben Sandwich: Northwestern Style
We love them, but Reuben sandwiches at a deli are expensive. Thankfully we have found a more economical way to get our Reuben fix— make them at home.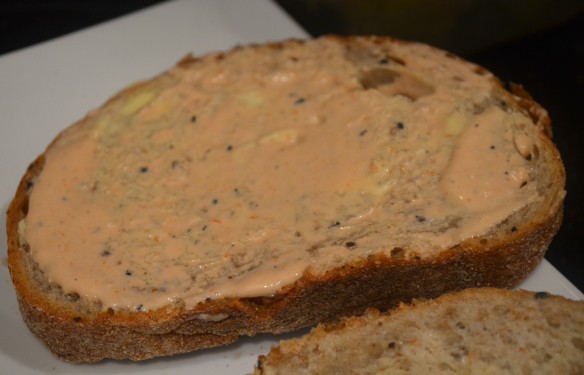 We bought rye bread from Macrina Bakery, picked up some corned beef from a Stopsky's, aJewish deli (more expensive than from the grocery store, but much more tasty), used the sauerkraut we already had in our fridge from bratwurst night, and made homemade Russian dressing following a super simple recipe— combining 1/3 cup of mayonnaise, a tablespoon of ketchup, a tablespoon of Worchester sauce, and a teaspoon of prepared horseradish. Instead of buying Swiss cheese, we bought the original Beecher's cheese for a local, Northwestern twist, and boy, was it fabulous.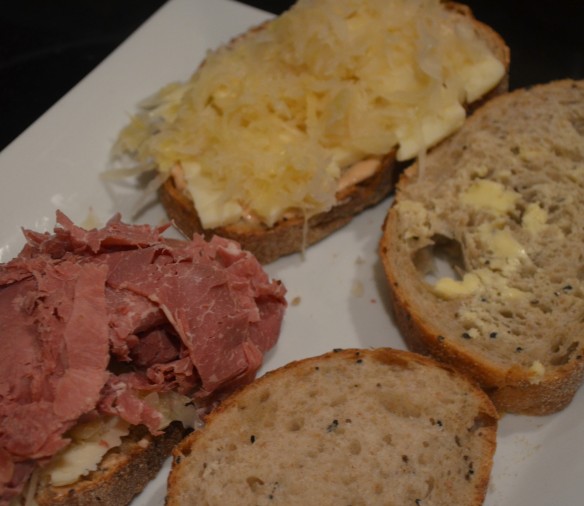 This meal is really simple and comes together quickly because other than making the Russian dressing (which can be done ahead of time), all you have to do is assemble the sandwich and let it cook on the griddle for a few minutes until nice and crunchy.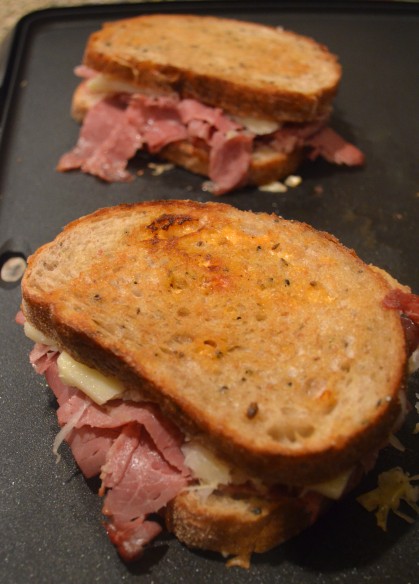 We spread a thin layer of butter on each side of our rye bread slices, slathered on a layer of the Russian dressing, placed down some sliced Beecher's cheese and sauerkraut (moisture removed) then a healthy layer of sliced corned beef. We grilled each side of the sandwich for about three minutes, and then DEVOURED. Of course we did get the corned beef from a deli, so we can't exactly take credit for it, but this might be the best corned beef sandwich we've had. The creamy Beecher's cheese was an excellent little twist.