Brunch Enchiladas
I don't know how I've never thought of this before— combining the amazingingness of cheesy enchiladas with breakfast favorites like chorizo and eggs, and you have one heck of a brunch. These are like baked breakfast tacos, and they are brilliant. They are as simple as cooking up your favorite breakfast foods, wrapping them in flour tortillas, sprinkle with cheese and bake these monstrous filled tortillas up.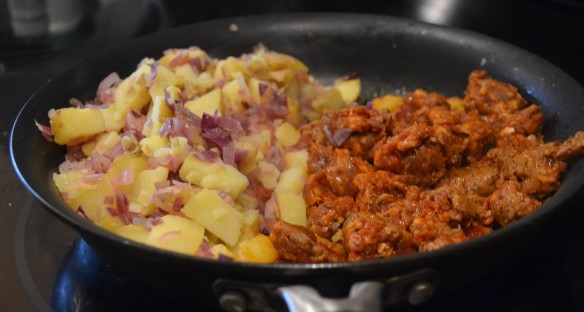 We cooked up potatoes and chorizo to be our main filling along with some scrambled eggs (eggs are pretty much a requirement for brunch enchiladas but any other meats and veggies can accompany them). We put our fillings along with some cheddar cheese into some whole wheat flour tortillas and wrapped them up to form the enchiladas.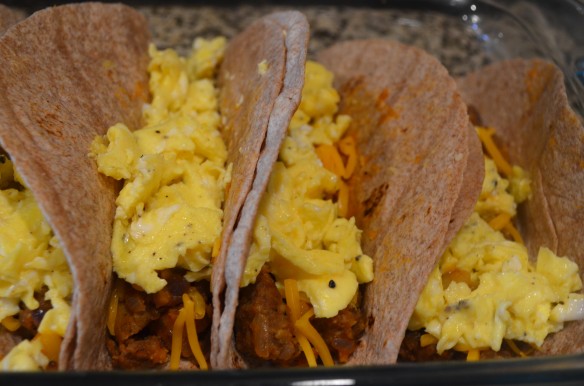 We added about a cup of half and half with a pinch of flour to act as enchilada sauce and put these enchiladas in the refrigerator for about 30 minutes to absorb some of the half and half while we heated the oven to 350°. When we pulled these out of the fridge, we sprinkled more cheddar cheese on top and baked them in the oven until the cheese was melted on top and the enchiladas were thoroughly warmed (about 25 minutes for us).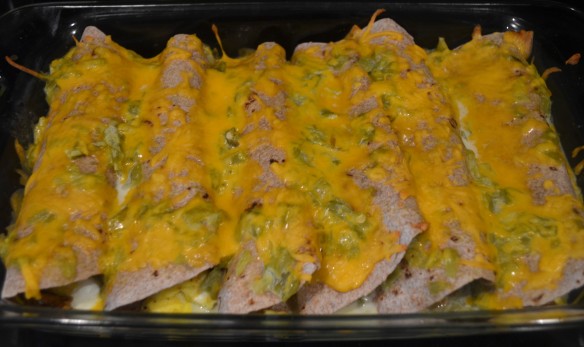 Top with a dollop of sour cream and some chopped scallions.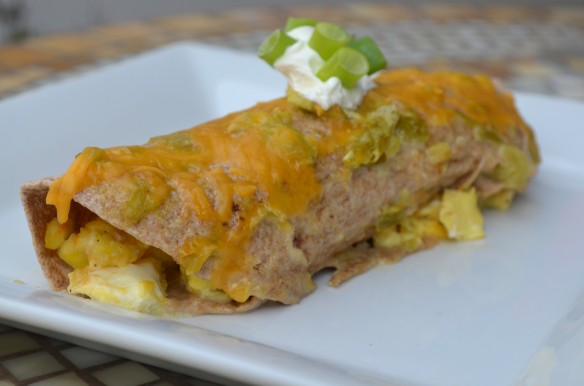 These are perfect for a lazy morning Sunday brunch alongside some mimosas, and are seemingly fancy enough if you have company over for the weekend. Plus they are super easy and reheat well. Win-win!